Atom User Reviews for Sound of Freedom
POPULAR TAGS
#mustsee
#truestory
#savethechildren
#inspiring
#intense
#heartpounding
#greatcast
#great
#epic
#godschildrenarenotforsale
#powerful
#eyeopening
#heartbreaking
#saveourchildren
#freedom
#godschildrenarentforsale
#moving
#lifechanging
#heartfelt
#mustseebro
The most important movie we've ever seen in our lifetime The impact it made on the audience was visible. I thank God for those that took a stand to make this movie and I pray that it is the most seen movie of all times. Please support this movie.
It's a shame that America is a part of sex trafficking. We should be the strongest to fight this crime, not the leader of this abuse. Forget about climate change. Save our children!!!!
Child human trafficking is a global epidemic affecting millions of children and families. The Sound of Freedom is an incredible movie drawing the world's attention to this travesty. Well executed and intense movie that will pull on your emotions and raise awareness of human trafficking! Excellent movie!
Excellently filmed, true suspense every second. This issue is heartrending, and many people are unaware it exists. I'm so glad I saw this.
I don't know who could put 1 star for these movie! There is no word to say! It's just incredible movie. I was crying , I was happy for those kids who was save! Thank you for this movie , thank you for bringing it to our attention!!! Everyone must see that !!!!
Very intense and hard to fathom the sickness that permeates the hearts of men. This message needs to be spread as much as the gospel.
Not only was this movie well done with an POWERFUL message that all humans need to hear, it gave me the feeling of being there. The acting was more than acting. If you have seen any of Jim Cavieziel's conversations and speeches about this movie, you will know and feel the realness of his emotions. It was SO GOOD!
We must all take a stand.
Every person should see this true story. Be the solution not the problem! Restore HOPE to our next generation!
Saw it for free and ended up paying it forward for 5 more people to see it for free. Very moving and intense movie. Praying for all of God's children who are suffering because of human trafficking to be rescued and healed.
People need to wake up and be part of the solution. Children being sold for sex. Horrific. God's children are not for sale!
Everyone needs to see this movie.
I will buy tickets with every paycheck I get and give them away. A must see movie. MUST SEE. MOVIE OF THE CENTURY
I loved that this is based on a true story. It was so eye-opening and honestly made me a bit nauseous seeing the reality of this.
O.U.R is doing what our government can or will not. This movie sheds a light oun the depravity of our world hiding in the darkness. "God's children are not for sale."
We Owe it to every child found and not found to go watch this movie !!!
Must see. The first step in stopping this inhumane business is awareness. It may make you change your worldview.
Impactful movie that all should see. The statistics alone were shocking to hear, even though I've heard some, I did not know everything. Great cast to portray this important message.
Great inspirational movie. Please save all the children. God's children ARE NOT FOR SALE!
Phenomenal movie!! Everyone has to see it. PRAISE God that it was finally able to be released. Best move of all time and for all time. Go to see it and then spread the word. God bless all who were involved in making this movie.
Slavery hasn't gone away; it has just gone underground.
Academy award performance!
A very moving story. Stay for the important message at the end. Thanks for making this movie and I pray it makes a difference in this very cruel world we live in.
Must go and see this movie and get involved , wake up America !! Close the border and find all the kids! Stop this administration and it's policies!
This is a awakening to what's the greed of the world hearthardness of humanity the evil thats been release in the world. the clarion called for son & daughter of God to rise up and know what our part to help if nothing else interceding be watchman to hear Holy Spirit to track the head hunter of operation mamm
Am so glad this film finally made it to the big screen... even if it took five years! Believe now there might be a good chance of raising the awareness necessary to stop this horren-dous travesty. Everyone who has a heart needs to support this crusade!
A must see for anyone who believes "God's children are not for sale"!
Child trafficking MUST be abolished Everywhere Now. Get involved to put a stop to this.
Wrapping your mind around human trafficking is hard We must change our thinking and take action against this evil
Excellent! Well done. This topic is heartbreaking. Please support this movie.
Powerful, incredible, emotional story and an impactful message. This isn't a feel-good movie, nor should it be. There is so much work to do. Set the captives free, Lord!
A reality that has to be told! A reality that needs to be changed!
Together we can end this. #GreatMovie Hard to believe this is really happening. #GodsChildrenAreNotForSale
God's child are not for sale
This may be the best made Christian movie I've ever seen. It was riveting the entire time.
EVERYONE should see this movie! We must do something to stop this horror now!
I love this movie. It's about having hope and making a change and saving children's lives. God is in this story. I surprisingly realize the We, children of God are not for sale is a song.
Great movie very powerful!!
Eye opener ... A must watch
Great movie! So very sad that this is going on in this world, and to the magnitude that it is.
Everyone needs to see this! Great movie, greater message.
I loved everything about this movie. It is a must see.
Awesome retelling of this true story. We really enjoyed it.
Metacritic
This is just a dull and badly acted movie.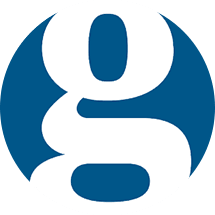 Peter Bradshaw
The Guardian
A compelling hot-button subject and engrossing "true story" runs up against a ponderous script, pedestrian direction and the limited range of star Jim Caviezel in Sound of Freedom, a lumbering thriller about international child sex trafficking that flatlines when it's meant to be moving, uplifting and inspiring.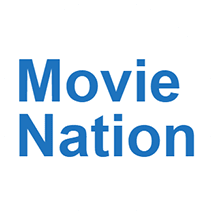 Take away the noise surrounding it, and Sound of Freedom has distinct cinematic ambitions: a non-graphic horror film with what could be called an art-house sensibility for muted rage and precise, striking shadows derived from an already bleak world. If "Sound of Freedom" were less concerned with being something important, it could be more than a mood, it could be a movie.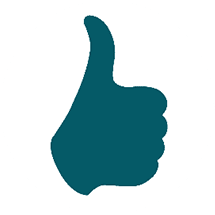 Nick Allen
RogerEbert.com