Atom User Reviews for Sonic The Hedgehog
POPULAR TAGS
#familyfriendly
#kidslovedit
#hilarious
#great
#greatcast
#mustsee
#lol
#epic
#surprising
#cute
#gottagofast
#awesome
#actionpacked
#nostalgic
#greatvisualfx
#fast
#seeingitagain
#allthefeels
#clever
#mustseebro
We all loved it great ending can't wait for what part 2 will have in store for us ...#sonic #twothumbsup
I'm so happy we cyber bullied a whole studio in changing the way sonic looked. They fixed and they did not disappoint. I loved the movie too. Great story and Jim Carrey was amazing at portraying Dr.Eggman. I would go watch it again. Gotta go fast!!!
Way better than I eggspected. Go see it you Eggmans.
Jim Carrey stole the show. Ace Ventura 3: Blue Devil From Space.
Sonic is one of my favorite characters to see him on the big screen and to be done right makes this fans heart feel warm inside can't wait for the sequel
I am an adult child and my inner five year old gives this 5/5 stars yo!!
This movie was okay. It was nice to see Jim Carrey in it. I only seen it because I had a T-Mobile Tuesday deal.
It was a wonderful movie I loved it and definitely wouldn't mind watching it again
Not enough sonic stuff trying to hard to be human. Hated it
If you grew up playing the Sonic games on your Sega Genesis like I did, this movie is a must-see. Jim Carrey is delightful.
Definitely a great videogame to movie adaptation. But I didn't hear Robotnik say "SnooPINGAS usual I see" so 4 stars.
My son loved it!! He barely blinked throughout the movie. It was a great movie. Sonic brought back my childhood memories. Great movie!!!
Movie was awesome and worth the wait while they got the animation worked out, kids waited 6 months... well worth the wait. Wife enjoyed the movie and she had no background into the games.
just missed the mark. had moments but story felt fake and pushed rather than developed and organic. the nostalgia made me want to like it, but it was forgettable. but the kids saw a sonic movie and if that's all it was for, then forget the rest.
interesting animation and graphics. really no sense to the movie. wouldn't recommend it..
This movie was really good!! I was surprised how much both my daughter and I enjoyed it. I loved sonic, and James and Jim did phenomenal. Also liked the fact that there was an interracial couple! Go see it!
Constat Moving, and Super Fast, but ur right there with Sonic. He never leaves you!
i gotta say jim carey did not let me down this movie was overall one of the best movies hes done , the movie itself was just words cant explain i cant wait for part 2 and what they got in store for us p.s im seeing this movie again 🥰
This movie was a whole lot better than I thought it would be. Jim Carrey and James Marsden had awesome performances. Carrey's performance really did remind of 90's Jim Carrey, and as a big fan of his, it was fun to see! Ben Schwartz brought Sonic to life. To me, he's perfect as the Blue Blur. I definitely recommend!
gotta say, it's worth checking if you're a sonic fan
This movie was great and amazing a must see if you love Sonic and are a Gamer a must see
my son and I loved this movie. Jim Cary character always makes me laugh. I love Donut Lord a.k.a Chris Bratt.
Just watched,amazing movie,has a chance for a sequel
Great move for the family, awesome well rounded movie and loved it.
I wished they had City Escape in this movie
Unexpected fun. Jim Carrey was hilarious.
not as expected.. only went because of tmobile tuesday
Jim Carey is great in this movie!! Its not a movie that is going to blow your mind, but it is a very well put together story line that will give your kids, and you a few laughs.
My New Favorite Movie Now. Sonic Is My Favorite Character In Sega
Even the adult that was kicking and screaming while being dragged to the movie extremely enjoyed this movie!! That in itself says alot!
Great family fun movie. The movie was much better than expected. Wouldn't be surprised if there was a Sonic 2 in the future.
a fun movie where just not the fans can enjoy, but everyone else, too! It's a cute, funny movie, check it out!
First of all love the fact that's it's a movie the whole family can watch share and laughs together. Recommend 100% 😉
Kids loved it and I laughed so much as well. It was very entertaining.
Awesome especially the end credit. What Will Happen Next???
Used my discount code and it did not work. Cost me an extra $24. I'll never use this app again.
atom is a terrible app, i couldn't refund my tickets
It's a great movie, I'm just a little disappointed cause there's a few flaws in it and some scenes that dont have to be in it. Still worth watching especially if your a Sonic fan!
Great job I'm glad the listen to the fans
great movie! jim Carrey was hilarious!
Finally a video game film that is true to the source character and a lot of fun to watch! Glad they reworked the character because it paid off in spades! Jim Carrey was his crazy self again, which was fun to see also.
It's not annoying like dolitte, humor for all
Usually like the movies i go see, but maybe if I went with a kid I would like it more. But i liked it because i like sonic.
Amazing in every way !!!!!
Only worth it for T-Mobile price
Metacritic
Jim Carrey as Dr. Robotnik does what he does best. His portrayal is over-the-top funny and clearly, Carrey is in his element. It reminds me a lot of Fire Marshall Bill.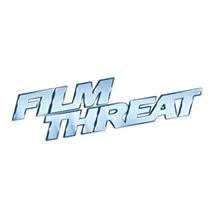 Sonic the Hedgehog might nail the outrageous energy and outlandish hyperactivity of the video game, but it's the effective and poignant force of friendship that truly powers this video game adaptation to level'd up triumph.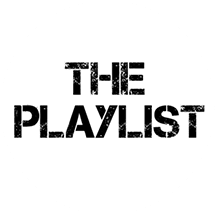 Asher Luberto
The Playlist
Marsden is charming enough, summoning surprising chemistry with Schwartz, and so it's not total torture spending an hour and a half with the pair. Yet for better or worse, it doesn't linger.
Simran Hans
The Observer (UK)