Atom User Reviews for Solo: A Star Wars Story
POPULAR TAGS
#actionpacked
#greatcast
#great
#mustsee
#surprising
#greatvisualfx
#hanshotfirst
#seeingitagain
#hilarious
#clever
#epic
#familyfriendly
#intense
#amazing
#justokay
#blockbuster
#mustseebro
#predictable
#original
#notmyfave
Don't go expecting a Star Wars movie... Instead, go expecting a heist movie that takes place in the Star Wars Universe, and you'll be pleasantly surprised
Best starwars movie since disney acquired starwars.
This movie really surprised me!
oh my gid oh my god oh my god.... as a huge star wars fan there were 3 major scenes youll be amazed with in reference to star wars the clone wars tv show as well as rebels. It was a great movie that im seeing again today.
Solo dives into the backstory of the cavalier character whom we all know and love as Han Solo. The storytelling is dynamic and very believable with twist and turns that lead us along to these galaxies far away.
Great movie! I hope the Star Wars fans who hate Disney's ownership give it a chance. It is an original story with small connections to first 6 movies!
fun and a good connection to the beloved series.
Was a little doubtful, if they could do better than Harrison Ford and Billy dee Williams. But great cast and great job. Can't wait for the next one.
Very fun film, with a cast that has incredible chemistry. I do hope we get another film with Donald Glover as Lando, as he is fantastic in the role.
They did it right. Definitely going to see it again.
Overall, I really enjoyed this film and would recommend it to my friends whether they were already existing Star Wars fans or new to the franchise.
Had my fair share of doubts going in, but honestly I was blown away. Great casting choices and everyone involved with the film absolutely killed it. Loved that surprise cameo near the end! Here's to hoping there is another sequel to this prequel
Good but not great. Predictable but not boring. Clean but suspenseful.
Leaves you anxiously waiting for Kenobi movie
Great characters, great action. Very solid.
It wasn't great, to be honest. It had it's moments but the movie as a whole was lacking.
it started off slow but it was great seen how Chewie and Han first met and I understood that Han knew what Chewie was saying
Love this film more than I expected Funny and action packed Must see
Great movie! Recommend it! If you like Star Wars you'll like this!
Thought Glover played a great Lando
Fun and action throughout the whole movie plus fresh storyline.
Fantastic job, worth seeing again...
Would recommend this film to anyone. Was more light hearted than rogue one and just overall fun!
I really enjoyed how the director chose to get directly into the trenches with regular imperial soldiers. Wars in star wars are typical quite 'clean' but in the trenches of the planet they failed to name we see the Empire getting nitty and gritty to conquer that world. Was also awesome to see originals as well as some familiar faces in the flick. WARNING True Star Wars Space Jockeys will FLIP OUT towards the very end! Go see it!
Best Star Wars since Disney took over...
I couldn't believe that anyone can step into Harrison Ford's shoes and I was proven absolutely wrong. What a cast! And, finally, a continuous Star Wars story with clear focus on one character without permanent jumps in time and space. Superb!
More understandable than the previous Star Wars films if you don't pay attention or get lost by the timelines - since we're getting both sequels and prequels - , the story is much simpler. I wanted the film to be just good because of what I heard from behind the scenes, the 2 original directors being fired from set when close to completion, the actor for Han Solo needing a acting coach....my fears were left unfounded. I had a blast with the film. The action is good, the comedy was fantastic (though subtle), I loved the first interaction we see of both Han and Chewbacca. Lando was great; I hope we do see more of Donald Glover returning for the role. Same goes for the actor of Han. He did a good job. I'm happy for him My one dislike is the cameo at the end of the film because I feel that they won't be able to do anything with him. Watch the show ST: Rebels and you will know HIS fate. It was a great cameo but I feel it was a waste. Watch it when you have chance. It's good
Lots of fun through and through😊
Very good. Really enjoyed!
For a movie that was supposed to have major production problems, this was a good flick.
This old gal really enjoyed seeing this with my son! I've been reading the books my kids have had for years and it followed right along with the books! Glad I can connect with my kids even at 64 years old!
The plot twist at the end with a certain character showing up made me definitely enjoy it but most of it was pretty cliche considering it's a prequel seems like they're planning on continuing this story
Once again, Disney destroys Star Wars
Don't waste your money . Wait for it to come out on DVD
only good star wars movie since Disney bought the franchise
Does not feel like star wars
Spot-on casting and tons of fun tidbits for longtime SW fans.
This movie has lots of action, hard to keep still in my seat. Love the story and characters!
Best Star Wars Film since Revenge of the Sith!
Metacritic
After a rough start, the film achieves escape velocity to generate escapist thrills.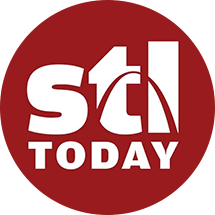 Calvin Wilson
St. Louis Post-Dispatch
Solo eventually finds its feet, and the movie gets better as it goes, but we feel throughout the tension between conflicting visions of Howard and original directors Lord and Miller.
Gary Thompson
Philadelphia Daily News
It's a pretty great blockbuster if you don't think about it much.
Dom Sinacola
Paste Magazine