Atom User Reviews for Snake Eyes
POPULAR TAGS
#actionpacked
#intense
#greatcast
#mustsee
#greatvisualfx
#justokay
#epic
#great
#predictable
#original
#surprising
#blockbuster
#meh
#notmyfave
#familyfriendly
#mustseebro
#datenight
#clever
#seeingitagain
#boring
I enjoyed the story but the only thing that bothered me was there was no mention of snake eyes mother and how he ended up being so well trained with no formal backstory into his youth.
I'm not a big fan of SciFi flicks but T-Mobile gave me $5 so I went.
it's what you expect and that's not much.
So no mention of the silence oath snake eyes took? Meh/bland movie.
I expected nothing and was still let down.
The movie is so boring, and not worth a dime !
Yo mama so hairy when yo dad try to take her out to a restaurant the waiter said sorry no dogs allowed
If your a G.I.JOE fan watch it and if not; still watch it because though the story is slow and hard to piece toegther once the movie is over everything will make sense.My one complaint, WARNING SPOLIERS AHEAD, is how they showed us his suit at the end of the movie like how you going end The Movie about Snakes Eyes by showing the suit that was advertised in almost every proportional teaser for the movie.
Awesome fighting scenes!!!
wanted the character wear suit
Ehhhhhhhh should of watched another movie, it's predictable
Knowing the series would make you appreciate the movie more
So much fun and really well choreographed action scenes!
This movie was good, I got to see it with my family and it was truly enjoyable. Very action packed and had us entertained from the start of the movie. Will definitely see it again.
This movie was absolutely trash. Just another movie with the same storyline and different faces. Waste of money tbh.
Did not get to see the movie because AMC deptford electricity went out
3 stars, would of been 4 and a half if they put a story about his mother and how he learned how to fight. they kinda skipp that part
It was okay, the story was horrible in my opinion but the action scenes were good
Good understanding on how the feud began.
the hot dog i paid 6 bucks for was better.
Wanted to see Snake Eyes in his suit more.
I want my money back couldn't even finish this bland boring film
shaky cam during fight sequences is a bit jarring. there's A LOT of that.
I like it because snake eyes is cool.
Storm shadow character less developed than expected
When I saw the trailer of snake eyes using the new suit I thought he was going to use it longer/to fight.
Camera work is terrible and fighting actions are eh . The flow of the movie is not smooth. I think the trailer is a better "movie"
Felt too long.. Action scenes were not great, nothing we haven't seen in other movies, story line sucked. After awhile got boring. Trailer was better than the movie itself.
its just a cinema fun escape.
nice action but storyline was very lacking.
I expected it to be as good as the previous GI Joe movies (probably 6/10 for me)... and this exceeded my expectations! I'd give this a 7/10!
Solid movie! My young boys and I liked it
Liked it. Was not story I was expecting, but it was good take. Hope the build off the story.
Movie did not keep my attention. I know it's campy but they could have done so much more and made it less predictable.
I love it it was excellent
It was okay underused Iko
yeah not a very good Movie and very bad acting, 2 stars cause some fighting scenes were ok
Metacritic
As shamelessly corporate popcorn movies go, Snake Eyes is better than most. That's not high praise, but considering the film's dopey pedigree, it's not nothing.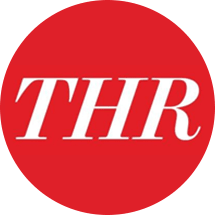 John DeFore
The Hollywood Reporter
Slavishly obeying the rules of a would-be franchise starter — including crafting an open-ended finale that leaves room for sequels — Snake Eyes features plenty of martial-arts mayhem but very little actual excitement.
Tim Grierson
Screen Daily
It takes the most popular G.I. Joe character and totally demystifies him until all that's left is a blandly hunky dude with a sword.