Atom User Reviews for Sing
POPULAR TAGS
#musical
#cute
#fun
#funny
#great
#clever
#lol
#original
#familyfun
#surprising
#lovedit
#feelgood
#awesome
#inspirational
#greatmusic
#amazing
#<3
#mustseebro
#epic
#rofl
A great family movie for everyone!!!
That was great movie, so inspirational. Loved it
I was laughing just as much as the kids, or more.
Best movie. I would see it agin.
it has incredible music and incredible singers!! thia movie is just amazing...
This was a really cute and funny family movie. Would watch again
Very cute for the little ones
Not funny but dope graphics
Great combination of singing with story.
my kids loved it. a very fun movie with a great message. when you fall you get back up and try again even if you dont get any reward for it
Entertaining family film.
It was amazing, crazy fun
I loved it. A wonderful movie for all ages.
I enjoyed the movie as much as my kids did!
For anyone who loved Zootopia, this film is an absolute must-see! Be ready to bust a gut!!
Wanted to see again just after it was over
They could have focused more on the auditions and the contest itself in the movie to make it more musical.
Very heartwarming! Great message and the plot really flows. Definitely doesn't lag
Made me laugh and emotional because it's funny and inspirational.
I loved this movie so much. 10/10 😂😂❤❤
Great Movie!! Better than I expected, don't have to have kids to go see it!!
my son and I absolutely love it it is a great movie
That was a GREAT movie! The graphics are great!
Amazing family movie makes me laugh & cry it was great!!
Still super cute the second time around.
What a great movie for all ages! Absolutely loved it! Will DEFINITELY buy on DVD!
I personally loved this movie. You really get to see each character, love them, and understand them without dragging at a snail's pace. The music was executed beautifully! It's truly one that's worth seeing on the big screen!
Super fun for all ages. I went with a 7-yr old who was a little worried about seeing the "lava monster" in Moana, so I'd say this is a great option for those kids who aren't quite ready for those scary moments yet :)
Definitely not a movie for young kids. I would not want kids to think that committing crimes and not receiving any consequences is OK. Do not watch!!
Sing is great for kids and it teaches valuable life lesson
Great movie! Would definitely see it twice!
Best Kids Movie is a very long time!!!
Metacritic
Sing is colourful, yet at almost two hours, it is also long. Still, if kids aren?t drawn to one singing animal (or familiar voice), there?s always another around the corner, holding up the tentpole.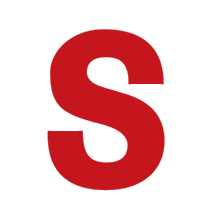 David D'Arcy
Screen International
Illumination?s latest plays to the company?s strengths, with inventive character and background design, hyper-rendered animation that pushes the technology envelope, especially in the realm of lighting and cute sight gags. But just as with, for example, The Secret Life of Pets or Minions (and let?s not even go there with Dr. Seuss? The Lorax), storytelling remains the outfit?s weak spot.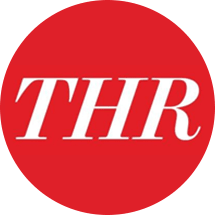 Leslie Felperin
The Hollywood Reporter