Atom User Reviews for Shazam!
POPULAR TAGS
#hilarious
#familyfriendly
#shazam
#actionpacked
#great
#greatcast
#mustsee
#surprising
#epic
#lol
#awesome
#greatvisualfx
#kidslovedit
#clever
#seeingitagain
#mustseebro
#original
#blockbuster
#inspiring
#smart
Absolutely loved and enjoyed this movie! It was a much lighter feeling movie than the usual darkness of DC films. Enjoyed the humor in the movie!
Not what I was expecting, in a good way!! 👍🏽👏🏽
Feels new, fresh, and fun. But the bratty teenager schtick gets annoying halfway through.
It wasn't action packed enough. My 10 old daughter fell asleep during the movie. It was a 4:00pm movie.
THIS is Captain Marvel! Absolutely hilarious and heartwarming. I absolutely recommend tak8ng the whole family to see this movie.
Must go see! I took friends that don't know much about DC comics but loved the film and wanted to watch it again.
Its amazing film and got me all turnt up!! great family entertainment !!
A little slow at first, but all around good movie. It's nice to see DC produce a solid movie.
You'll either like it or hate it, or meet in the middle like me. #LOVEHATERELATION
This movie is truly awesome DC just found themselves a great new hero I can't wait for the Sequel
Lost interest poor character development, I don't know why it has good reviews
I must say the movie was awesome I loved it Zachary Levi is the best Shazam ever
The real captain marvel. No Brie Larson agenda being pushed. Just an overall fun movie.
it was a little slow in beginning but then it picked up and the rest was amazing.
This was such an amazing movie. Definitely brought some nostalgia feeling and DC is finally back baby!!!
great movie loved it entertaining and hilarious
One of the funniest movies in DC movies.
Amazing movie and it is very funny!!!
Not what I was expecting based on trailers and promotions. Darker in sections that made it feel like they still just couldn't shake the brooding overbearing DC Universe.
Not the worse movie but not worth going to the movies for. Very basic. I was just waiting for the movie to end cus I lost interest
Hilarious Comedy with Fantasy Story. You will surprised in the end.
A family oriented super hero movie~ it was a fun watch
Would have been 5 stars except for the bad guy in this one,, I would not have picked this for my origin, other than that, and it is a small thing movie was great
The plot was a little predictable, but even knowing how things were going to turn out, it was a fun ride. The entire cast was fantastic, very funny.
a much less in your face and softer package of social agenda that was fun at times but with wonky cgi at times, bad acting, and i found myself looking at my watch more than a few times.... over all.... fun and ok but nothing more...
Kids would enjoy this movie more!
This is now my absolute favorite superhero film!
OMG I had thought it'd be just some 3rd rate super hero story, but it's genuinely great... my son and I agree it's BETTER THAN DEADPOOL!
Fun movie, but my favorite super hero flick
Was funny and the best DC movie along side Aquaman
Could of done without the cussing. Don't need my 8 year old listening to cuss words in front of me yet.
it's not family friendly lots of language
A little campy, more child humor and not enough action but if was definetly fun.
I think it was perfect seeing that the heroes is basically a 14 year old kid growing up in a foster home. I actually think director handled it perfectly.
Another DC flick not living up to the standard of other superhero movies.
Garbage!!! DC fails again.
Fun movie, a little goofy at times, and serious at other times, but could have been better.
It's good because it talks about family
Metacritic
One wishes the movie had a little more heft to it. It's fine, even welcome, to see a superhero exult in his abilities, and on that level, Shazam! is generally fun. Even so, that lightning symbol notwithstanding, the film only occasionally conjures the spark of magic that gives the title its meaning.
Shazam! just breathes, and it's bliss.
Shazam! operates as a thrilling fantasy and a comedy about the learning curve of growing up. It's also a stirring tale of the heroic potential that lies inside each of us, if only we're put to the test.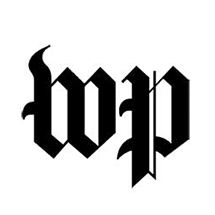 Pat Padua
Washington Post