Atom User Reviews for Shazam!
POPULAR TAGS
#hilarious
#familyfriendly
#shazam
#actionpacked
#great
#greatcast
#mustsee
#surprising
#epic
#lol
#awesome
#greatvisualfx
#kidslovedit
#seeingitagain
#clever
#mustseebro
#original
#blockbuster
#inspiring
#smart
So fun! This is the Captain Marvel to see.
Absolutely loved and enjoyed this movie! It was a much lighter feeling movie than the usual darkness of DC films. Enjoyed the humor in the movie!
Not what I was expecting, in a good way!! 👍🏽👏🏽
THIS is Captain Marvel! Absolutely hilarious and heartwarming. I absolutely recommend tak8ng the whole family to see this movie.
It wasn't action packed enough. My 10 old daughter fell asleep during the movie. It was a 4:00pm movie.
Feels new, fresh, and fun. But the bratty teenager schtick gets annoying halfway through.
Must go see! I took friends that don't know much about DC comics but loved the film and wanted to watch it again.
Its amazing film and got me all turnt up!! great family entertainment !!
A little slow at first, but all around good movie. It's nice to see DC produce a solid movie.
You'll either like it or hate it, or meet in the middle like me. #LOVEHATERELATION
This movie is truly awesome DC just found themselves a great new hero I can't wait for the Sequel
The real captain marvel. No Brie Larson agenda being pushed. Just an overall fun movie.
I must say the movie was awesome I loved it Zachary Levi is the best Shazam ever
Lost interest poor character development, I don't know why it has good reviews
it was a little slow in beginning but then it picked up and the rest was amazing.
This was such an amazing movie. Definitely brought some nostalgia feeling and DC is finally back baby!!!
great movie loved it entertaining and hilarious
One of the funniest movies in DC movies.
Amazing movie and it is very funny!!!
Hilarious Comedy with Fantasy Story. You will surprised in the end.
A family oriented super hero movie~ it was a fun watch
Not what I was expecting based on trailers and promotions. Darker in sections that made it feel like they still just couldn't shake the brooding overbearing DC Universe.
Would have been 5 stars except for the bad guy in this one,, I would not have picked this for my origin, other than that, and it is a small thing movie was great
The plot was a little predictable, but even knowing how things were going to turn out, it was a fun ride. The entire cast was fantastic, very funny.
Not the worse movie but not worth going to the movies for. Very basic. I was just waiting for the movie to end cus I lost interest
a much less in your face and softer package of social agenda that was fun at times but with wonky cgi at times, bad acting, and i found myself looking at my watch more than a few times.... over all.... fun and ok but nothing more...
Kids would enjoy this movie more!
Loved it, my kids said it was awesome.
This was a really GREAT movie. I loved every moment. I'm most def buying the Blu Ray!
Most Definitely Better than Captain Marvel!!
Family friendly and full of "the feels"
Surprisingly funny and original!
Kind of cliche in some ways, but action packed, and really fun; I think I'd see it again 😍
DC is making a comeback and all for the better I Love the earlier Films such as Man of Steel and later Justice League. Wonder Woman, Aquaman, and Shazam have really stepped up and going to pave a new way for DC Comics. Cant wait for Shazam to be in JL 2
Beginning was kind of boring because of the snobby main character but once you get past the fifteen minute mark it's hilarious.
Better than I thought it be
I thought the movie was great. The story was compelling and the humor wasn't forced either. Zachery Levi was a perfect role for Shazam by bringing the character to life with his sensible humor and Asher Angel was also great in the film tracking the sad life of Billy Batson. Great movie overall.
Looking forward to a sequel! Bring the entire cast back!
great movie for the whole family!
very genuine. Great performances all around.
Great overall movie. A surprise for a DC movie. Could be a great series if done correctly.
Hilarious and better put together DC movie than of late.
Weak. Not a good comedy, and not a good comic book movie.
Fave Movie used to be Aquaman but Shazam took it by storm! Definitely going again
Amazing! Incredibly entertaining!
awesome movie must watch! super funny
So fun and heartwarming!!!
I was expecting for this movie to suck, so I stood away from it. I read the reviews and gave it a shot. Mind you I am a huge Shazam fan. Oh My God this Movie is Awesome. I loved it. Finally an awesome Dc movie besides Wonder women. A must see.
It's surprising that this is probably the best DCEU movie. It's this or Wonder Woman, at least in my opinion. So far the DCEU universe has been lackluster, with the exception of the prior movies, and Aquaman was just okay, but so far the DCEU is showing promise.
fantastic movie. DCEU nailed it with this movie.
A reluctant superhero, origin story.
Really amazing and enjoyable movie.
I mean it's family friendly except for a few cuss words. Nothing they haven't heard before.
about time DC! we needed this in our lives. we loved it!
We definitely enjoyed this movie. The special affects are well done. The cast does a great job. And this movie is extremely family friendly. Go see it...
It has everything! Laugher, family, action and more laughers. Funny Easter eggs.
Awesome movie!!! Can't wait to see it agsin
Is funny and it haves some action too !
I'll admit, I didn't expect to laugh as much as I did. Overall, not unbearable. I enjoyed it I guess.
Metacritic
It's terrific fun, and none of the things that were threatening to turn DC Entertainment into the cinematic equivalent of a black hole. Just when the world needs a superhero with a gift for silliness, here he is in a movie whose best superpower turns out to be a good heart.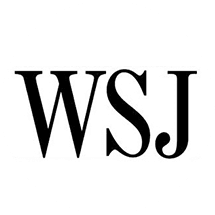 Joe Morgenstern
Wall Street Journal
Proves so determinedly ebullient you begin to think they're pumping laughing gas into the auditorium. The most kid-friendly DC movie so far, the film is thoroughly entertaining.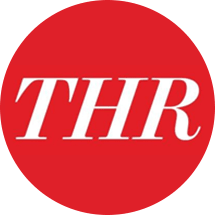 Keith Uhlich
The Hollywood Reporter
Fans occasionally refer to Shazam as "The Big Red Cheese" and this movie is very faithful to the spirit of that nickname. It's warm and sentimental about blended families, and it sincerely believes in the importance of being a hero and doing the right thing. It's got plenty of goofy kid-gets-to-play-superhero-for-real humor. And other than some friction between Levi and Asher's performances, it all works.