Atom User Reviews for Second Act
POPULAR TAGS
#girlsnight
#inspiring
#greatcast
#hilarious
#familyfriendly
#lol
#allthefeels
#datenight
#mustsee
#heartwarming
#great
#feelgoodmovie
#surprising
#predictable
#lovestory
#seeingitagain
#<3
#smart
#justokay
#clever
Its such a good movie to watch specially for the Holidays. Funny and inspiring.
Many funny moments. Interesting plot. But like so many movies lately, the ending seemed to be "thrown together"
Rom Com Queen is back! Love JLO movies!
It was just an okay movie. Sure there were some funny parts but it was mostly trying to tug at your heart strings. Speaking of that, while some parts of the movie do achieve it for the most part it just felt bland. If anything, my money was well spent seeing the chemistry between Jennifer Lopez & Leah Remini/Vanessa Hudgens.
This movie has no idea what it wants to focus on so you can't really care about anything. Is it a second chance at a career, at a mother daughter relationship, or at love? Oh it tries all three but none of it works.
It was great but it could have had less swearing.
Every trope I can think of was used as a plot point. Completely contrived. But what pissed me off most was when they twisted off the caps of two Sierra Nevada beers. They're not twist offs.
Good concept but tried to fit too many plots in
it was so great to see j lo in a movie again she is a great singer and actress I really enjoyed it !!!
As expected Jenifer Lopez didn't disappoint in this movie. It was so feel good and jus heart warming and it def portrayed the problem of society downgrading people due to there "value" in society. It got me in my feels I cried a bit no lie.
I never get to choose the movies for date night but even my boyfriend said it was a good choice
Super inspiring...great movie.
Modern version of "Working Girl"
Great girls night out. Very inspiring and cute.
great movie just love jlo
I loved this movie. it was inspiring and funny.
this movie let's you know hard work pays off and the easy road isn't always the best road
Wow! So good. The plot was so different from any other movie I've seen. Half of the things that happened were completely unpredictable. I laughed, teared up, got frustrated … overall great movie! Must see!
Such a good movie! I love JLo!
Great movie to see with all the feels and great actors that play in it. I would recommend it.
Great movie, funny family . we enjoy it
It was exactly what I expected from a Jennifer Lopez movie - a girl down on her luck finds love and success with the help of her girlfriends. It had funny parts that made me laugh out loud & was just what I needed.
The whole family loved it!!
Fun comedy with a sweet connection between mom and daughter.
awesome movie! great story, well casted. Inspiring, heart tugging.
Jlo can't act. It was very predictable. Too many things going on at once. This would be a good Netflix or Hulu movie. Not worth paying $13 to see it thou. Very cliche
Really good. Left with hope!
it was a great show, I was lucky enough to find my dad brother and sister before my brother and dad died
Good movie and good story.
Very cute chic flick movie, funny, sad, funny, laughed through most of the movie.
just in time to instill much needed morals for the new year. funny how much mischief one can incur because of a lie.
Loved the cast and storyline
It was ok. Every "plot twist" was predictable with the typical "perfect" ending. Not a bad movie though.
Good chemistry between the actors
Very cute. Didn't try too hard. Felt really natural. cast had good chemistry.
Story line is quite predictable but acting is great. This is a movie you want to go out and see with if you're bored or sad.
a lot of language which makes it not good for young children, other than that a really good movie.
I really enjoyed this movie it shows how the struggle on life for a woman with no degree can actually do something with her life at any age, some parts were funny others were sad
Inspiration and I would love to take all my female students to see this! It makes me want to make makeup
Loved this movie! A Must See!
I loved that Jennifer Lopez was cast in this movie. It so fits who she comes across as. My daughter and I enjoyed this movie a lot.
Metacritic
Second Act is a kitchen-sink drama that goes for surprise over real seriousness. It's a Jennifer Lopez vehicle, and thus still worth a look. But Second Act's second act proves pretty hard to follow.
Richard Lawson
Vanity Fair
If there are any dadaist cinephiles out there, perhaps they can reclaim Second Act as a multilayered masterpiece of illogic. Certainly the film seems destined to survive all future nuclear winters, enduring as a time capsule of humanity at its most pitiably pedestrian.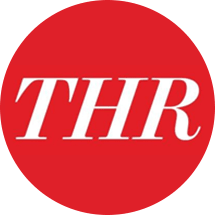 Keith Uhlich
The Hollywood Reporter
It feels like a confused puppy, caught between a stale script and a very confused storyline that frequently loses focus.