Atom User Reviews for Scream
POPULAR TAGS
#intense
#surprising
#greatcast
#clever
#mustsee
#great
#epic
#allthefeels
#terrifying
#predictable
#heartpounding
#seeingitagain
#justokay
#datenight
#hilarious
#cliché
#actionpacked
#funny
#notmyfave
#mustseebro
Honestly would have preferred staying home and taking a nap. This movie was nothing but a cash grab and anyone who says it was good is just being blinded by nostalgia. So predictable. At least my nachos were good 👍🏼
Holy Sh*t! WOW! As a fan of this franchise this film does not disappoint. Kills were brutal, it was scary, and hilarious. Wes would have been proud.
The movie was amazing, better than Scream 4.
Great movie if you are a scream fan. If not a fan probably wont enjoy it much but it was great i enjoyed it & all 10 other people i watched it with did too
Modernized, but in a good way.
Must watch!!! I love it !!! I want to watch it again
Remember that in the requel the villain always dies at the end
Needed a better story and more suspense rather than rushing. It was a great slasher film with lots of blood and some new ideas. Would recommend for anyone interested in the Scream franchise.
I really enjoyed this movie. I think the little Easter eggs they placed throughout the movie to pat homage to Wes was awesome. overall, a really enjoyable experience...but Dewey deserved better!
Third favorite behind the first two 👌🏼
Icee was worth more than the movie tickets
find another way to waste two hours…this wasn't worth it
Didn't expect to laugh as much as I did at the killing scenes and dialogue
Just ok. But better than 90% of horror movies released in January, and that's not saying much
It's a pandemic keep your money
It was good! It was decent! Not better than the originals of course but it was good
Like those bad scary movies. Doesn't make sense, why did you do that, why does noise not attract attention, and why don't you just play it safe. Bad in my opinion
This movie was so lame and stupid
Yo that joint was hot dukie water
awesome comeback for an already legendary series
This movie was terrible. Whoever contributed to the 84% rotten tomatoes audience score needs their opinions silenced.
i would rather cut off my own legs than watch this movie again. clearly someone just needed to pay their mortgage so they made this movie
Not as good as other films in the franchise, but if you love Scream, you'll still enjoy this movie after 11 years since Scream 4.
I really hope this is the worst movie to come out 2022, if something else comes out worst then this ..
it was decent a few flaws here and there but decent enough
One of the fakest I have seen. People get stabbed 2 times and die. The bad guys get stabbed and shot multiple times and stay alive without any issues. At the end both women were shot and stabbed, but they are sitting with a blanket over them. Sam was stabbed and the bandage was wrapped on her clothes. FAKE STUFF!
Move felt inauthentic and uninspired, acting was ok but cheesy
Entertaining film. Will appeal most to the hardcore Scream fans. Those new to the series may be confused by all the names and callbacks to the older films.
For an eleven year absence....this was an awesome sequel!
Very interesting. Great cast! Very predictable but that's what we love about scream
Sucked but at least I had good company & food.
Allow Time Changes Next Time.
it wasn't the worst thing ever. a few laughs, had its moments
Many references to the older ones. Not too "woke" and still had a bit of that 90s cheese
It was basically the end of the movie sequal
Metacritic
Sure, there's some fun in all that meta-playfulness. But there's also a facetiousness that wears thin and intrudes on the killing spree, making me often wish I was watching any one of the superior movies being referenced.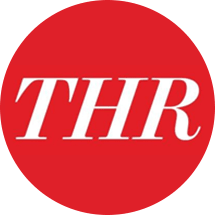 David Rooney
The Hollywood Reporter
The new Scream is about as good as "Scream 2" was — it keeps the thrill of the original "Scream" bouncing in the air like a blood-drenched balloon — but the film is basically a set of variations on a very old sleight-of-hand fear blueprint. Except that it's now old enough to seem new again.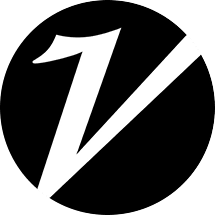 The stalk 'n' slash sequences, though decent, can't match Craven's mastery of mood and mechanics, but the new guys understand that Scream movies are sick as well as slick.