Atom User Reviews for Scary Stories to Tell In The Dark
POPULAR TAGS
#creepy
#intense
#great
#greatvisualfx
#mustsee
#clever
#justokay
#heartpounding
#terrifying
#surprising
#datenight
#predictable
#original
#greatcast
#slow
#notmyfave
#boring
#seeingitagain
#leavekidsathome
#lol
the people that sat next to us made the movie horrible they did not shut up
This is a fun and honest take on the books from childhood. It is creepy with some good jump scares.
Very creepy, not so many pop ups, but the creatures were definitely nightmarish
Terrible stilted script - predictable and not scary in the least! We left after 40 minutes
Tried to be IT but failed. Overall sloppy and afraid to really "go there", so you're left unsatisfied. GOOD as a TV show, not good as a movie.
I loved this book series as a kid and it was cool seeing it as a movie
A book basically writes about your fear lame
it was ok.. I thought it would be better because of the trailer ...
It was alright. I usually don't rate this low but I give it a 3.6/5. It was kind of corny but the monsters were very well developed.
almost slept #was shlumped
Movie was great. Just wish the kids who sat near us would stop talking and laughing so loud...throughout the entire movie. But besides that a great movie.
great writers and excellent special effects.
Very creative movie. Guillermo Del Toro Is creative and very smart. I
I can't believe I paid $5 for a Disney channel movie
It wasn't your typical scary movie it was more unsettling than your jumpscare slash and hack em ups.
Wasn't scary, more of uncomfortable
Excellent! Very well written....
Pretty decent PG13 horror movie until the ending.
good spooky movie for kids
This is not the best movie in the world, but the practical effects were amazing and the movie was entertaining!
This movie was garbage! I want my money back!
Story wise it was ok. Turning short stories into a film is a challenge on it own so I can forgive them for the plot and stuff but unfortunately the cgi enhanced the ghouls(?) and made them look pretty bad and they used actual performers in costume. I wished it could of looked a bit more natural but oh well.
My boyfriend and I fell asleep
Predictable but a great movie. If you enjoy the book, you'll enjoy the movie. Just a lot of jump up scares.
Bad. Skip this movie. Wish I could get my money back
It was good but not very scary
boring they dumb the movie down book had way more action
Would have rather just watched 10-15 mini stories from the books made into 10 minute videos. Not scary at all. But that's what happens when you make a pg13 scary movie.
Very fun and engaging movie. Great for first time horror movie watchers
Loved it better then I throught it would. Be must see
just not that fascinating for a dark Guillermo movie
DON'T waste your money on this garbage. Not scary at all! Highly disappointed and far from recommending to anyone!
Was very strange. Would not see again
loved this movie a must see again
Great movie really enjoyed it
Wasn't what I expected but I wasn't disappointed. Maybe because of the younger cast but I thought they lacked the UMPH of scariness. The story plot was terrific. I definitely can see a Final Destination type of making with this. We will see. I say 3.
wasn't really related to the book. just showed the monsters from it
Metacritic
A sort of welcome throwback, a horror movie cleverly designed to be more spooky than truly grisly. That leaves it, however, in a bit of a no-man's land, as this PG-13-rated film is still too scary for the tweens that might be drawn to the challenge and not jarring enough for older horror buffs accustomed to far worse.
Scary Stories to Tell in the Dark is drenched with symbolism and layered with ideas about lost innocence and the power of stories — and the power of creating something that resonates with an audience for years and years. I suspect this movie will do exactly that.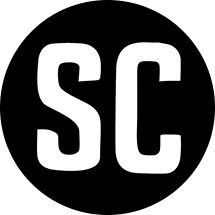 All of these beasties are scary. Though they'd be much more so if they felt less like franchisable IP and more like fervent expressions of the ills of the eras on which the film aims to comment.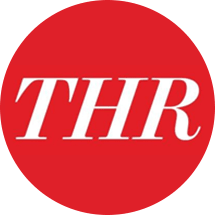 Keith Uhlich
The Hollywood Reporter