Atom User Reviews for Rogue One: A Star Wars Story
POPULAR TAGS
#epic
#maytheforcebewithyou
#amazing
#great
#fun
#mustseebro
#blockbuster
#surprising
#nextlevel
#vader
#awesome
#legendary
#lovedit
#sad
#original
#everyonedies
#dark
#clever
#smart
#futuristic
If I had to rate it in the saga it's at least 4th, possibly better than Return of the Jedi
Probably the best Star Wars I've seen. True to the original fans.
One of the greatest movies of my lifetime!! Lucasfilm hit a homer in with this film.
If you go with your partner then it's best if you match with awesome Star Wars tshirts... the movie is awesome that's an obvious thing.
Great movie but will never watch it again unless I am watching the whole series
Not bad but not worth $16
Bad service at this theater.
Good movie expected a little more....:/
More Star Wars-y than episode 7
definitely answered alot of questions
Worst prequel I've ever seen
wasn't my type of movie. hard to follow
One of the Best Movies of 2016
Unfortunately dull & dusappointing
Beginning of movie throws too much at you with giving information
Temperature in the movie theater was extremely hot. Movie was great but viewing conditions were not
Dis movie was amazing. #SPEECHLESS
it started out slow but was good over all
Great for die hard fans, kind of felt like it fizzled out halfway through and was very predictable. Good anyway.
This may be the most influential film in illustrating how the galaxy views Luke Skywalker.
George Lucas is awesome! Great movie! Darth Vader rules!
Great Star Wars film!!!! This is a must see!!!
We all knows how this ends. The fact that it was still fun to watch is a testament to the skill of the filmmakers.
Darth Vader was not who it should have been and they killed everyone.
Great telling of a story we already know the ending to. A must see for every Star Wars fan out there.
Epic epic epic. A must see
I want to watch A New Hope now
It is one of the best yet!
It it was goos, had alot of action went with the comics, but felt like it wasn't their best work
just a great movie for Star Wars fans
Rogue One is what we all dreamed and more. It is Perfection. Best Star Wars Story Period.
this movie just proves disney has the reigns and they have the force on this.
Metacritic
It starts off slow and somewhat clunky, but by the time the mind-blowing third act arrives, it's all a fan can do not to stand up and cheer.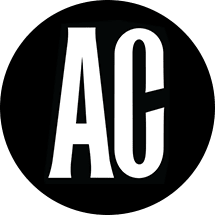 Marc Savlov
Austin Chronicle
It has undeniable weaknesses: an underwritten protagonist, a generic villain, a shortage of interesting personalities. (No knock against the large cast, which is mostly very good, but underused.) But in many other respects, it is a better film than last year's Star Wars: The Force Awakens: leaner, darker, with a distinct visual style and an actual ending that feels like a denial of blockbuster expectations simply because it shows basic narrative integrity.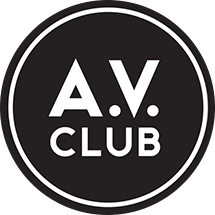 Ignatiy Vishnevetsky
The A.V. Club
The director of Rogue One, Gareth Edwards, has stepped into a mythopoetic stew so half-baked and overcooked, a morass of pre-instantly overanalyzed implications of such shuddering impact to the series' fundamentalists, that he lumbers through, seemingly stunned or constrained or cautious to the vanishing point of passivity, and lets neither the characters nor the formidable cast of actors nor even the special effects, of which he has previously proved himself to be a master, come anywhere close to life.
Richard Brody
The New Yorker