Atom User Reviews for Rocky IV: Rocky Vs. Drago
POPULAR TAGS
#great
#epic
#inspiring
#mustsee
#actionpacked
#allthefeels
#blockbuster
#mustseebro
#greatcast
#seeingitagain
#heartpounding
#original
#intense
#surprising
#datenight
#smart
#<3
#lovestory
#awardbuzz
The Director's Cut was so great & so much fun seeing Rocky on the big screen again. Loved it!
Sly has done a great job. Made a really good film into a great film. I will also be buying the digital copy.
Sylvester Stallone is a phenomenal storyteller— what a treat to be able to see an evolved version of what was already an iconic movie!!! So much crying and cheering despite knowing the outcomes already. Great stories live forever!!!
I loved it. Was clunky at parts, just because I know the original so well so the changes threw me a bit. But that was the point. It was great. And thanks for getting rid of the robot Sly!
Best directors cut of any movie I have ever seen!
The movie takes what was an 80s campy film into something that's a little more serious. The robot is gone which is good. Some of the additional scenes were not necessary like Adrian and Rocky in the kitchen. It was good to see Drago have a few more lines. It actually built a little more depth to his character. Was a little bit choppy in spots. If they had included a few bits from the original it probably would have smoothed out the choppy spots. All in all very interesting watch definitely recommend for any Rocky fan.
Excellent version. All the best parts you know and love are still there. (Yes, the montages!) more character development and some more heart in it too. It still sells all these years later. Sly did this cut justice!
Good but different, the movie actually started an hour and a half later than the original start time due to unforeseen technical issues. The movie was different and not as good as I expected. Love Rocky but atoms delay screwed up most of it.
Theatre did not show my view!
Screen went black. Only waited 35 years for this.... Thanks fathom....last time I go to one of these
Loved it! Final fight was awesome! Overall…very well done. Great to see it again on the big screen!
The last fight was amazing, well done Sly. You lost some drama with Adrian tho...only thing I was disappointed with
What's the point of giving customers options for email updates when you send stuff their way regardless of their permission?!
Beyond expectations! Loved it. Best director cut I have seen.
I thought it was really good. At first it was very jarring to me because of the big differences, especially at the beginning of the film. And SPOILER ALERT..... . . . . . I was pissed that Eye of the Tiger was not at the beginning of the film like the original, as that song to me IS Rocky III and IV. But Sly redeemed himself and I really liked it moved to the end. Actually more fitting since he captured the Eye of the Tiger again. Since I am so familiar with the original, the changes took me "out" of the film quite a bit, but that doesn't mean the changes were bad. Not at all. He made it a much more serious movie (well, as serious as a Rocky IV movie can be lol). I think the more I watch it, the more I will like it. Looking forward to watching it again. 3.75 out of 4 *
The emotion you didn't get from the original yet all the inspiration and some! His life is a one in a million shot!
Love Sly Stallone and love his Rocky Movies. They never get old. Ever! Was so excited to see this tonight!
David vs Goliath is the best way to describe this film. Losing a best friend to a fighter who was obvious military bound met his match against Rocky, who has been to a dark place and came back ontop to avenge and defend his friends honor.
After all of the buildup, our theater hosting the one-nite only event could not show the movie due to connectivity issues. Audience was dismissed and did not get to see Rocky v Drago.
Sly on the big screen never gets old! Even though you know the endings of the movies you're still always on the edge of your seat💜
Logan Paul Won The Fight!!!
If you are a die hard Rocky fan, this is a must see!
Great cut of a great movie, definitely gives the characters more depth.
Didn't disappoint. Couldn't believe how great it was.
I just saw the re-release alternate version cut of Rocky IV. I liked it. There were some different scenes in there I didn't know existed. Sly and his crew did a wonderful job on it. It was long wait for it over the last year. It was worth the wait. I'm glad I met Sly and some other stars from the "Rocky" franchise. It's a great American story about boxing, friendship, love and life. Thank you Sly for creating a wonderful story over the movie franchise. I appreciate it. Just a fan. - Marty from Baltimore, MD 😃👌🏻👍🏻🇺🇸
This is an 80's movie you can't change that I liked the original better and was disappointed with the directors cut but it was still fun to see on the big screen!
Love the director's cut! The intensity of the action along with the personal moments between the characters give it emotional depth. Stallone is all heart and soul here !!
Waaaaaay to many cuts and cut aways. Very clunky and disjointed. The original version of 4 was no masterpiece but it was a great time. Sly took a lot of the magic from that film and tossed it aside. I still love Rocky 4 but not this version.
I liked the LIVE interview with Stallone before the movie. I thought the movie was really good. I liked that there was more personal conversations, and that they included Rocky's son in a few scenes. I liked the little personal conversation he had with Adrian in the kitchen. They have really made her character into a beautiful person compared to the other movies. I liked the clothing and hairstyles even though it was set in the 80's. I liked the Russia scenes and him training. I was upset about Apollo being killed and thought there should have been more results/fallout between Russia and the US about that happening and Drago having no human emotions/not caring to the fact he just killed him. I also know in "real life" nobody could have survived the blunt force of Drago's hits.
Would love to see all of the Rocky movies back in theater. Really enjoyed some of the never before seen scenes.
Great film made better by the directors cut! Just make sure you check out the theater to make sure it is quality. As the AMC theatre in Niles 12 was not good an the screen was small and I have better sound in my personal 5.2 setup with subwoofer at home. Know the theater so you can fully enjoy this masterwork of cinema.
Great update to this film that made it feel more real. Even though the original is an epic film this one felt more real. Fight scenes were amazing with more close ups and different camera angels. Even the Mr. T fight was a huge upgrade. Great edit from Sylvester Stallone.
The little changes made a difference, for sure. I loved it. It felt new and refreshing and I am so glad I saw it at the movie theater!!
After the intro, screen went black. Movie was never shown. Manager gave us vouchers, but since this was one-time event, my grandkid and I didn't get to see Rocky v Drago on big screen as we had so looked forward to.
Definitely liked the original way better. He cut out some of the iconic scenes but was cool to see the new unseen footage.
It was an amazing movie. I am a huge Rocky fan and have seen them all more times than I can remember including Rocky IV but this was such a surprise. They really took the film from a 80's training montage and turned it into a real story and film like the first three. It is Rocky IV like you have never seen before.
Sylvester Stallone is right, this would've been a much better cut of the movie if he'd done it this way the first time around. What a delayed director's cut often suffers from is not having all the transition shots needed to help a movie flow from one scene to the next and that's definitely the case here. We can overlook it because we've seen the original. Rather than a complete movie of it's own right, this feels like a series of deleted scenes. Which isn't a bad thing because you still get see a great story with great actors, direction, etc. Ultimately it's a bittersweet recut. As a fan, I still loved it.
I like how they gave you more of the characters. They also gave you what was cut so you can see what they originally wanted the story to be. I was quite pleased.
Watched it with son. We loved every minute.
It was awesome to see all the new footage and hear the crisp new sound! Walked out feeling very nostalgic!
The movie might have been good, but Dish/Fathom botched the broadcast & the screening was canceled. Very disappointing.
SO GOOD! The additions to the sound were phenomenal. Nicely done Sly! Lived up to everything I thought it would.
Metacritic
Whereas Stallone with Rambo is messing around with real places and real events, in Rocky IV we all know that this is pure Hollywood, pure fantasy. And very well made Hollywood fantasy, indeed.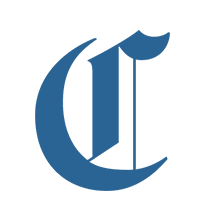 Gene Siskel
Chicago Tribune
The jingoism is blindingly awful, but by the time of the showdown, the film has descended into an unaware parody of itself.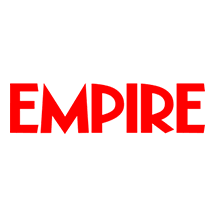 This is grim and witless storytelling, and what makes it so depressing is that it hasn't improved by so much as a chemical trace since the days of the first Rocky.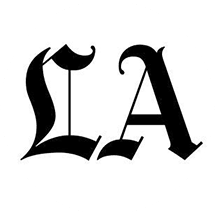 Sheila Benson
Los Angeles Times