Atom User Reviews for Rocketman
POPULAR TAGS
#musical
#greatcast
#truestory
#mustsee
#inspiring
#great
#allthefeels
#awardbuzz
#original
#intense
#seeingitagain
#<3
#epic
#leavekidsathome
#greatvisualfx
#fantasy
#fabulous
#blockbuster
#surprising
#mustseebro
What a great movie. Almost as good, but I think better than Bohemian Rhapsody. Music was great and the actors were spot on. A definite must see movie!!!!
I have loved Elton John for 47 years; his music is the soundtrack of my youth. Little did I know how much we had in common on a personal level. I am so glad he got his happily ever after.
Great film! Made me tear up! If you're an Elton fan, must see!!!
really good movie if you take out the flash mob song and dance scenes, all they do is distract from the story
beautiful story. So sad to see the homophobic comments in the reviews, too. This is 2019, get with the program and get your homophobia treated by a physician.
Would have been a great story if all the LGBT sex scenes could have been left out. I know he's gay, but I don't need to SEE how gay. 🤨
Loved to see the story of Elton John on the big screen!
too many graphic gay sex scenes
One of the worst movies I've ever seen
Wow, amazing movie! I cried throughout the whole movie! & loved how it was a musical ❤
So good! Taron Egerton was incredible, the rest of the cast also did great, the musical numbers were fun and fresh, and the visuals were phenomenal. Highly recommend! Give this movie your money!
if you are a true Elton John fan and by that I mean grew up this music you will be s sorely disappointed. this movie was more about flash, drugs, alcoholism, parental issues, and searching for love and all the wrong places. if you compare this to Bohemian Rhapsody you will come away shaking your head asking why you went to see rocket Man.
Not worth the discounted ticket price. What the movie did to the music is unjust.
I held my breath through every second I wasn't crying
The overall acting and cast was amazing, but Taron stole the show. His performance brought me to tears and really made me believe that he was living Elton's story. Then there was the overall production and wardrobe. It was all fabulous! Plus you know going in that the music will be great. Definitely seeing it again!!
Great movie - could have done without the gay scenes.
I Love Elton John & The Movie!!! A Must See!!!
Elton John has always been an inspiring musical human being and the movie was amazing. The theatrical element really set it apart from most biopics.
Really great movie. Enjoyed it a lot.
Some reviews, "I didn't know it was a musical/gay movie". Did they think they would see a car chase/bloody killings? Dumb as rocks.
Dexter Fletcher, this is the last time you trick me into watching one of your movies. After the nauseating poop movie Bohemian Rhapsody, we're served something even more cliche with laughable pacing and editing. Blah. But man what a fantastic job by Taron Egerton!!!
Great insight into the life and mental state of Elton Jon
Taron wss amazing and so was the movie!!!
Rocketman had the potential to be great, but fell short. The first 20 minutes had me considering getting my money back and leaving, but I stuck it out and it improved. Taron was perfect as Elton, but overall I could have waited and watched it on demand down the road.
Very mixed feeling...If the movie portrays his life accurately...Then his early life was so awful & depressing...treated poorly by almost everyone..starting with his Dad, Mom, Music Label, Manager... He was spiraling out of control. Last few minutes tells of his current sobriety..and finding love. Don't rush out to go see this movie
it was just ok. not as good as Boheimian Rhapsody.
Is it a biography? Is it a musical? Is it fantasy? The answer is yes. Although the music showcased is not in the correct order of release, it fits the story being told. Found myself singing along with all my favorite hits...and there were many. Not quite as epic as Bohemian Rhapsody but still a great film.
The stars in this movie were just so good you have to see it!
Could've done without all the West Side Story choreography. The storyline was all over the place and possibly inaccurate. It was pretty decent, but not great. I'd give it 3.5 stars the most.
Rocketman was excellent. The true story of Elton John was really interesting and the reimagined versions of his music were a real joy . The actor that plays Elton John is very talented, as is the rest of the cast. go see this! lol
It's ok. Far too much of a musical. I didn't realize it was like that. Good acting but the story is mediocre.
What a wonderful combination of Real Life Adaptation. Great cinematography! Great Performance
Didn't know it was a gay film
reasonably good movie, reminded me of the old rock musicals like "Tommy"
It's remarkable how much the lead was able to become Elton John. Also, it was clever to turn it into a musical. Oscar buzz written all over it.
we all know Elton was GAY. I just didn't feel the need to spend so much time and detail on it.
I wish I had known it was a musical. #notafanofmusicals
didnt like our seats that this app gave us...movie was ok..seats sucked!!
Just don't go expecting anything like Bohemian Rhapsody.
Too many flash mobs throughout the movie. I feel sorry for Elton didn't have a good childhood but he had a terrific friend in Bernie.
It was alright, not bad, but just eh.. i feel like they didn't show enough of his music
Enjoyed the story line and mush the best!
Love Elton's songs! Great movie!
Loved it! Executed in Elton's image of flair and a love of the music.
Metacritic
As a fantasia on the making of Elton John, Rocketman at the very least commits wholeheartedly to its flashy eccentricity, and for many, that will be more than fun enough.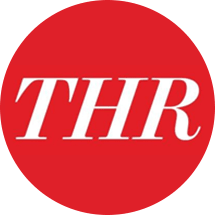 David Rooney
The Hollywood Reporter
Rocketman is so energetic that it's possible to be swept away by its enthusiasm for putting Reg on a pedestal. Too often, though, the film just flattens you, demanding fealty to Sir Elton.
Tim Grierson
Screen Daily