Atom User Reviews for Rocketman
POPULAR TAGS
#musical
#greatcast
#truestory
#mustsee
#inspiring
#great
#allthefeels
#awardbuzz
#original
#intense
#seeingitagain
#<3
#epic
#leavekidsathome
#fantasy
#greatvisualfx
#blockbuster
#mustseebro
#surprising
#clever
What a great movie. Almost as good, but I think better than Bohemian Rhapsody. Music was great and the actors were spot on. A definite must see movie!!!!
Homosexuality is an abomination
Great film! Made me tear up! If you're an Elton fan, must see!!!
I have loved Elton John for 47 years; his music is the soundtrack of my youth. Little did I know how much we had in common on a personal level. I am so glad he got his happily ever after.
really good movie if you take out the flash mob song and dance scenes, all they do is distract from the story
Loved to see the story of Elton John on the big screen!
One of the worst movies I've ever seen
if you are a true Elton John fan and by that I mean grew up this music you will be s sorely disappointed. this movie was more about flash, drugs, alcoholism, parental issues, and searching for love and all the wrong places. if you compare this to Bohemian Rhapsody you will come away shaking your head asking why you went to see rocket Man.
Not worth the discounted ticket price. What the movie did to the music is unjust.
I held my breath through every second I wasn't crying
I Love Elton John & The Movie!!! A Must See!!!
Wow, amazing movie! I cried throughout the whole movie! & loved how it was a musical ❤
Really great movie. Enjoyed it a lot.
So good! Taron Egerton was incredible, the rest of the cast also did great, the musical numbers were fun and fresh, and the visuals were phenomenal. Highly recommend! Give this movie your money!
Somewhere between memory and fantasy lives Rocket Man. Extremely well done with an outstanding cast. A definite must see movie
Would have been a great story if all the LGBT sex scenes could have been left out. I know he's gay, but I don't need to SEE how gay. 🤨
too many graphic gay sex scenes
Great insight into the life and mental state of Elton Jon
it was just ok. not as good as Boheimian Rhapsody.
Great movie - could have done without the gay scenes.
Rocketman had the potential to be great, but fell short. The first 20 minutes had me considering getting my money back and leaving, but I stuck it out and it improved. Taron was perfect as Elton, but overall I could have waited and watched it on demand down the road.
Just don't go expecting anything like Bohemian Rhapsody.
Elton John has always been an inspiring musical human being and the movie was amazing. The theatrical element really set it apart from most biopics.
Taron wss amazing and so was the movie!!!
Is it a biography? Is it a musical? Is it fantasy? The answer is yes. Although the music showcased is not in the correct order of release, it fits the story being told. Found myself singing along with all my favorite hits...and there were many. Not quite as epic as Bohemian Rhapsody but still a great film.
beautiful story. So sad to see the homophobic comments in the reviews, too. This is 2019, get with the program and get your homophobia treated by a physician.
Dexter Fletcher, this is the last time you trick me into watching one of your movies. After the nauseating poop movie Bohemian Rhapsody, we're served something even more cliche with laughable pacing and editing. Blah. But man what a fantastic job by Taron Egerton!!!
I wish I had known it was a musical. #notafanofmusicals
Very mixed feeling...If the movie portrays his life accurately...Then his early life was so awful & depressing...treated poorly by almost everyone..starting with his Dad, Mom, Music Label, Manager... He was spiraling out of control. Last few minutes tells of his current sobriety..and finding love. Don't rush out to go see this movie
Too many flash mobs throughout the movie. I feel sorry for Elton didn't have a good childhood but he had a terrific friend in Bernie.
we all know Elton was GAY. I just didn't feel the need to spend so much time and detail on it.
It had great character focus but the pacing for the plot was a little wonky
Rocketman was excellent. The true story of Elton John was really interesting and the reimagined versions of his music were a real joy . The actor that plays Elton John is very talented, as is the rest of the cast. go see this! lol
A good biography that explained a lot about addiction and recovery of Elton John and his background.
The overall acting and cast was amazing, but Taron stole the show. His performance brought me to tears and really made me believe that he was living Elton's story. Then there was the overall production and wardrobe. It was all fabulous! Plus you know going in that the music will be great. Definitely seeing it again!!
Better than expected,stay while the credits roll
You never remember how much music means to you until you understand why it hits those emotions. Watching the movie was heartbreaking and wonderful.
Emotional journey thru E.J's life todate, seems to be mostly true and accurate. Did not include his tribute to Dianna, surprised!
We loved the telling of his story through the music. What an excellent film.
It was good , but not as good as it could have been. I love Elton John and before seeing this I did not know he was involved in it as much as he was. It was a musical (which was great) and a biographical story filled with fill-in drug induced fantasies. I enjoyed Bohemian Rhapsody much better.
Taron as Elton is amazing, and I can't stop listening to songs from the movie after the show.
Totally enjoyed the movie and Taron Egerton did a great job singing and acting.
wasnt my thing no true story line to it
I would say the movie was very good. I really enjoyed the choreography. I'm not sure how realistic the actor that played Elton was . But I'm sure Elton had to approve it before it was released so if it's good enough for Elton that's good enough for me. But I do think Bohemian Rhapsody was better.
loved every minute , so good
if you didn't Google the show ahead of time there is a gay sex scene. So if that would offend you do go.
Wonderful picture. Enjoyed all the music
Everyone needs to watch it now!!!
didnt like our seats that this app gave us...movie was ok..seats sucked!!
Could've done without all the West Side Story choreography. The storyline was all over the place and possibly inaccurate. It was pretty decent, but not great. I'd give it 3.5 stars the most.
Great music and sound effects! Would watch again.
Loved this movie, you can tell Elton John is the executive producer, he told his story well, amazing talent!
Having been a huge fan of Elton John since I was very young, I thought this was a fantastic film. The cast really did everyone justice and the film was sad, but moving, and just really well done. While there were parts that broke my heart, it made me feel good in the end that he was able to overcome his obstacles and become the Elton John we know today. This story, beautifully scripted out on-screen, made me love and respect him even more.
Loved it the acting from the whole cast was great. Taron did an amazing job as Elton both with the acting and singing. Seen this movie twice one bymyself and then with my sister and I'll probably see it one more time. Liked it that much
Not absolutely true to all the facts, but true to the feelings and situations. the most surprising, and darkest, parts were near exact. a second chance at life done very well, Elton John
The stars in this movie were just so good you have to see it!
An award winning performance
Great movie wasn't boring at all great cast and very true.
this film is a great experience ! it's a cross between a Narrative and a Rocky Horror picture show .
Film puts it all out there - emotions, courage, talent, love! 👏
amazing movie ! love the story behind it
I really liked it :) especially the art into the movie... Great respect to elton john :)
Great movie. Thoroughly enjoyed it. Awesome. Not a huge fan of musical's but this was great. Liked the way they intertwined his lyrics with his life. Definitely worth watching.
Amazing inspiring and emotional
Taron does a phenomenal portrayal of Elton John, and Elton John is kind enough to allow his fans into his crazy, sad, beautiful, insane life.
So many feelz! several scenes hit me in the heart. Taron Egerton delivered a moving performance of one of the greatest musicians of all time. A musical with fantastical elements that will surely inspire you to live life free and to be your authentic self. Awesome movie for straight and gays alike.
Lana Lock And Key Locksmith Tucson
I thoroughly enjoyed most of the movie and it made me hear the music of Sir Elton John in a whole new way. The sex scene made me uncomfortable, as do all sex scenes, but this was the first by a major motion picture between two men and it came unexpectedly for me. I love Elton and am glad to understand him better.
Should have used love footage of Elton in concert.
Sex scene was a little much for me to give it 5 stars, but I loved it otherwise!
Taron was excellent and deserves an award for his portrayal. Only negative was that it had the fantasy aspect to it instead of a straight biopic. Music was great. He did a greater job. Would highly recommend.
It was a great movie but the random dance scenes kind of took you out of a story just to play a song.
Metacritic
What makes Rocketman a gift of entertainment that keeps on giving is the brilliance of the musical numbers coupled with the complexity of the star's portrayal.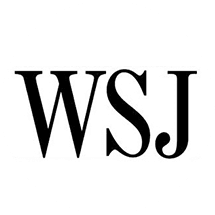 Joe Morgenstern
Wall Street Journal
As a fantasia on the making of Elton John, Rocketman at the very least commits wholeheartedly to its flashy eccentricity, and for many, that will be more than fun enough.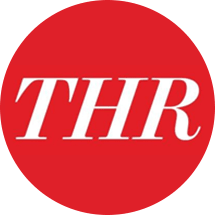 David Rooney
The Hollywood Reporter
Rocketman is so energetic that it's possible to be swept away by its enthusiasm for putting Reg on a pedestal. Too often, though, the film just flattens you, demanding fealty to Sir Elton.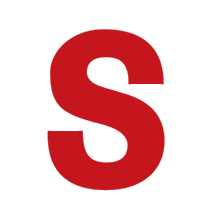 Tim Grierson
Screen International