Atom User Reviews for Robin Hood
POPULAR TAGS
#actionpacked
#greatcast
#great
#intense
#epic
#greatvisualfx
#justokay
#surprising
#seeingitagain
#mustsee
#clever
#datenight
#lovestory
#predictable
#familyfriendly
#cliché
#notmyfave
#heartpounding
#mustseebro
#original
Forget the original! This one is fast paced, action keeps you on the edge of your seat! Loved it! Fantastic acting! A must see!
This movie was physically painful
If you were thinking this was going to be yet another take on the same old Robinhood story you'd be wrong. Some young fresh faces, a bit of a different spin on the love affair between Robin and Marion, and Little John is quite different as well. Lots of action, a despicable Sheriff, some stealing of gold, and a rousing rebellion. It's a really good version of Robinhood, maybe not the best, but enjoyable.
if I could give it 0 stars I would both my wife and I literally fell asleep about 5 minutes into it
lots of action but historical accuracy totally thrown out the window
Unoriginal. Painful to watch. Dialogue and scenes make it seem like it was filmed over a two week period. Archers with SWAT vests and Machine Gun/Bazooka Bows and Arrows.
The historical inaccuracy in the garments is so distracting and annoying
this movie was good. its not the Robin Hood u know. this stprh was action packaged!!!!! go see it if u dont believe me.
The worst Robin Hood movie I've seen but it was entertaining. I'd be happy never seeing it again though
Liberal anti-christ agenda is ruining every movie these idiots produce.
first time i saw a movie with two actors i like individually and felt like "meh". i could tell some of the messages about religion and politics would probably make certain people mad but it felt like they tried too hard. the audio or my seat choice wasn't great because the background sound effects were louder than the dialogue audio. there really was a noticeable obsession with fire being in multiple scenes. and while the film wasnt the worst ive seen i don't care to see it again.
Good action, terrible plot.
This is a good movie. Not your average re-boot, but with new storyline, and great casting. The action scenes were well done, and the scene with the horses was outstanding!! See it!
The cast was superb in their roles. This version of Robin Hood is a must see. A lot of action throughout the movie. Can't wait to see the next one.
It was very good. I was pleasantly surprised
Enjoyed it! Will see it again.
Creative Take On A Legend
AMAZING MOVIE!!! MUST SEE!!
it was way better that we thought!
Better than I thought. Really entertaining just like what movies are supposed to be.
Newer Version and you won't regret watching. Don't listen to the bad reviews just see it for yourself.
An actual unique and well done take on the robin hood story. Definately exceeded expectations.
Lot of action, but no chemistry between characters.
There's no need to see this movie.
I would of been better off not wasting those 2 hours of my life
BIG BiG mistake . I wasted time of my life I will never get back . Don't waste yours ..
Filled with time period inaccuracies.
I wouldn't call this a movie, is simply a horrible piece of you know what. Painful to watch, horrible performance, bad history, bad dialogue, bad scenes, everything is just awful. Worst way to spend your money at the theater!
It was pretty much what you'd expect...mindless entertainment. There were some really good action sequences but the plot was convoluted and very dark at times.
Would've been five if I saw tits
There are a couple interesting tweaks to the characters, but nothing truly note worthy. If you've seen the trailers then you've seen the movie. The stated it moved SLOW. I found it TO MUCH of the SAME OLD THING. I sucks when you walk away from a movie think the best part of this was the popcorn and soda.
this movie was awesome!!!!
Just was not that great sorry
Pretty cliche. Lots of action not a lot of story. Sort of predictable, trailer made it look way better than what it was.
I was Soooo excited for this....and Wow was it So bad. the story was wonky & if you're gonna change it up, at least make it manageable to keep up. it was so annoyingly discombobulated I would have walked out...but Taron *lé sigh* so I put in my earbuds & listen to music while I watched his loveliness. It was actually a quite nice movie experience. A lot of times actors sign up for one thing but by the time directors, editors & studio execs have their way with it, the ending product can be disastrous & the actors have to suck it up & promote it. Now That's where the real acting happens! I'll just go watch Kingsman again to ease the pain
terrible acting. cheesy script. couldn't make up it's mind what century it was in. total waste of time
Politics are still dirty! 🤔
Came closer to the real reasons for the Crusades. It was OK! Great fight scenes!
Was good but the ending was disappointing so we know there be another movie. Was well done and great cast and visual effects . I believe it could have been better by doing the whole story plus the room it was shown in was not comfortable to relax and enjoy the movie
while this movie was entertaining I was expecting something different. but still a good movie
Jamie Foxx did a great job
great twist to the story and made it intriguing.
Will definitely see Robin Hood again!!
Definition not nearly as good as the advertised trailers. Don't waste your money.
it was not like I thaugh it would be
I loved every minute of it, it was more than I expected having seen Robin hood in different versions. kudos they really really put in alot of effort in it.
a story as true today as it was then. Makes you question who the villains really are.
Pretty disappointing. They filmed it like a modern day heist film, which made it feel out of place in the medieval setting.
it was well done abd enjoyed the cast.
Not quite what I expected, but all the more interesting for it. I think it says a lot about our current society that this is how we portray Robin Hood. All in all, I'd watch it again.
it could have been done better.i get the concept but it was poorly executed
It was a fun movie, has twists to the traditional Robin Hood movie you all have seen 10 times over. Go in expecting garbage and come out saying yea ok, it was fun.
Honestly loved the movie , it had twists LOVED IT
Definitely a different take on Robinhood, but I enjoyed it a lot.
it's a good twist on a familiar story. I wasn't blown away but wasn't disappointed either. I'm looking forward to the next one
The party costumes were from the wrong era!
Lots of action , story line was ok.
Jamie Foxx was not good, slow-mo action sequences were dumb. Should have gone with my gut and not wasted my time seeing this. Will NOT see a sequel to this.
Fastest Robinhood I've ever seen! Very cute as well! Love jamie fox as an actor
I have a feeling the script was pretty good, but it seemed like most of the character development was cut for time. As such major character decisions seem to happen because the plot must move forward. The acting was actually pretty good, but because of the lack of interpersonal development the characters just made choices that didn't seem like something they would have actually done.
The only good thing I liked in the movie was the sniper!
Best version of Robinhood yet!
awful writing, awful story, awful casting, awful acting, awful accents, awful wardrobe, awful waste of money for everyone involved in making or going to see this turd of a movie. first movie i've walked out of in 10 years.
Surprisingly good, and perfect for a night in under the covers
Ending could've been better, but over all a good movie.
was a good really good movie
Please do not think you are going to see the regular Robin Hood. It's different and not a movie that I would see again. It was okay.
trying WAY too hard an grossly missing the mark.
Decently good, but nothing really new. But what else can they do?
A few performances not to be missed, but fell flat as a whole.
Better than the box office shows, went to see it because not much on, or going on, was pleasantly surprised,
Metacritic
Grimly upbeat rather than merry, and relentless rather than frenetic, the film's gritty zest is splashed across the screen with momentum, but also to the point of overuse. It serves a late heist set piece well, yet wears thin in a sea of training, thieving and fighting montages elsewhere.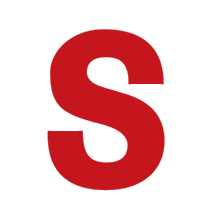 Sarah Ward
Screen International
Mendelsohn's villain is boringly one-note, Eve Hewson's Marion uses an incongruous Yank accent and always looks as though she's just stepped out of the makeup trailer, F. Murray Abraham swans around in fancy cardinal's vestments looking sinister and Foxx seems pissed off that he's not somewhere, perhaps anywhere, else. As for Egerton, he's a boy doing a man's job.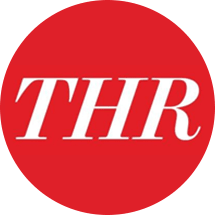 Todd McCarthy
The Hollywood Reporter
Rife with stereotypes, a terrible script, and odd "300"-esque cinematography that just doesn't fit, this is not only a film nobody asked for, but also one that nobody should be forced to endure.