Atom User Reviews for Richard Jewell
POPULAR TAGS
#truestory
#greatcast
#mustsee
#great
#intense
#inspiring
#awardbuzz
#allthefeels
#heartpounding
#original
#smart
#mustseebro
#surprising
#datenight
#seeingitagain
#epic
#blockbuster
#slow
#sad
#justokay
THE FBI IS CORRUPT AND THE MEDIA IS A WHORE.
Excellent movie. Nice to finally hear the truth about Richard Jewell.
Portrayed the true story of the aftermath for Richard Jewell very well. An emotional eye-opening film, I couldn't get enough. Was one of those movies you never wanted to end.
Time and time again government agents have proven they can not be trusted.
Accurate story, emotional moments, flawless acting.
Great movie. Clint did it again.
Good true story. A little drawn out and boring at times. Could have shortened it a bit, but you see the hell this poor guy and his mom went through.
A beautiful heart framed by government. I'm glad for the outcome
Really enjoyed the movie.
Kathy Bates Oscar worthy performance.
I am definitely coming to see it again
Great movie I loved it, must see.
This was a good screenplay that was well cast. Clint did it again.
Starts a little slow but middle and end of movie are well worth it
Great movie. Even though a true story, it still kept you on the edge of your seat. Great cast and acting! A must see!
It was a well made, touching movie
excellent movie. the cast was great. Eastwood had a good flow.
A GREAT FILM!!! Awesome cast and directing 👏🏽👏🏽👏🏽
Now the WORLD dose know his name "Richard Jewell"
Was not gratifying or uplifting in any way but it was an important message everyone needs to hear. The acting was outstanding, especially Kathy Bates.
Great movie, never realized what Richard went through.
In an era when conservatives didn't trust Obama, and now liberals don't trust Trump, this great movie reminds us we are all expendable to an overreaching government.
great story - good acting
Very good movie centered around Who Richard actually is and his need to help. Richard Jewell is a great movie about the guy who might seem weird to you but you know he has good intentions..
Excellent movie. It was nice to see and understand Richard Jewell's story. Great cast as well!
I give it five Snickers out if five. RIP Mr Richard Jewell.
Loved it, Was overjoyed when Richard Jewell spoke up for himself. Very good acting.
I remember the Atlanta bombing but not Richard Jewell's story. I am. glad this was told. And the story is relevant as it was in1996. Clint Eastwood does a great job with excellent performances. If you are interested in a historic event watch this movie.
Perfect example of how the media distroys people without consequence.
this movie had everything anyone can ask for in a movie. this movie had brought tears to my eyes and i will see this movie again !!
Watched it with wifey and enjoyed it! Great movie!
Another Clint Eastwood film, another award ceremony.
I'm sorry but no adult male with such an enabling mother is as innocent as this movie tried to portray him. He had been arrested for frightening and way over-the-line behaviors in the past. He was creepy! And there were VERY good reasons he was being investigated. This movie attempts to tug at heartstrings that it has no business plucking.
A good guy that was just trying to do his job .. Definitely puts light on how crooked and corrupt the media really is, and how they can completely RUIN a persons life with false accusations.
An appropriate story that relates to our current headlines.
it was good but not great. acting was superb. I felt it lacked a big powerful feel good ending. However seeing it's a true story, we all know how it ends anyways. 3 1/2 stars out of 5.
The movie overall wasn't bad. I know it got a lot of backlash because people felt Clint Eastwood made the parties originally involved look bad, but I really feel it was a good depiction of what took place. It shed a light on different things such as greed, desperation and how a person can fall victim because of their own personal wants.
It's a good film. Too bad he didn't live long after his name was cleared.
Metacritic
More diverting is the increasingly desperate forensics the FBI resorts to in order to build a case against Jewell, though it's not always clear which tactics are simply thorough, now outdated, or flagrantly illegal. But Richard Jewell has so little to say about its time period or how the culture has shifted that it ends up exposing the relative quaintness of its concerns.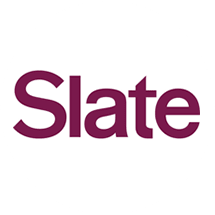 It's Hauser who carries the film in a rare and unlikely role, that of a presumed loser in life (the man did die just a few years later, at 44) who suffered very unwanted attention — but who, when he needed to, found a way to rise to the occasion.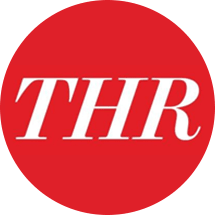 Todd McCarthy
The Hollywood Reporter
Thankfully, Eastwood's sure grasp of this inherently compelling story mostly overcomes his sentimental propensities.
Tim Grierson
Screen Daily