Atom User Reviews for Respect
POPULAR TAGS
#inspiring
#truestory
#greatcast
#mustsee
#great
#awardbuzz
#allthefeels
#seeingitagain
#heartpounding
#powerful
#jenniferhudson
#amazing
#epic
#intense
#blockbuster
#girlsnight
#datenight
#original
#surprising
#mustseebro
Her songs take on a new perspective, after learning what ignited most of her hits.
Great movie, Jennifer Hudson gave the best performance of a lifetime portraying the Icon Aretha Franklin. Forest Whittaker was outstanding. I wish Mary J Blige character had few more scenes. She was fantastic. Overall great movie...Movie Of The Year. RESPECT!
This is the type of message this world needs today, even in death Aretha Franklins message is very much still alive! Very inspiring! Jennifer Hudson, I think you will add your second Academy Award on your mantel.
This was AMAZING! I learned so much about Aretha Franklin and all she went through in her life. Jennifer Hudson did a fantastic job! I would see it again, and again...
Jennifer Hudson did a very great job but I expected the movie to be better overall. It was okay, not as powerful and moving as I thought that it would be.
Great Singing performance
i had such high hopes for this movie but it bombed
Just the right mix of young, gifted, and beautiful
Excellent music and script Jennifer and marlon were outstanding
Totally Amazing ‼️‼️ Jennifer Hudson be Oscar Readyyy🌟 hunni...she did that! Aretha Franklin our Queen👑
Hudson, Mary J and Whittaker were great. l really did not know how badly her life had been, but survived all odds especially in earlier times.
Music Frees you. Do not give up when life brings you down
A beautiful Movie I truly enjoyed it me and my auntie we loved it
RESPECT will most definitely win a Oscar!! The movie was incredible that I could watch it again
I can not get in side the theater they are close the door.
Hudson nailed it. Great movie...
3.5 Stars. Pretty Good. went on a little long
Very well done. Jennifer Hudson rocked this movie!!!!!
This movie here is one of the most exciting must see show in a long time! Jennifer Hudson was truly Epic!! She deserves every award there is for this one!! I cried and sang at the same time!!
Respect is great. Jennifer Hudson is amazing. I cried several times.
It was quite musical but also moved slowly in plot and dialogue.
What a great movie! #Hudsational..love her in this movie..its a must see 👀.
I liked the TV version better
Great acting, but not a stand out biopic!!
As a departure from all the war/ action/ adventure movies, it was a breath of fresh air, but sadly, it was also formulaic and way too safe. Aretha Franklin's life was filled with pain inflicted on her largely by men, but clearly the producers of this movie didn't want to make men look bad. This is a film that needed to be made by Angelina Jolie or Robin Wright Penn - women who are unflinchingly fearless and not afraid to show the pure evil that men are capable of. Very disappointed in this movie. Far too glossy.
Was looking forward to seeing this movie and boy what a dud! Movie was so disappointing and couldn't wait for it to end!
I clapped. I mourned. I stood. I rocked.
Sad but eventually inspiring
Not my type of film, but still enjoyable! Needs more gunshots and explosions!
Excellent Movie! Breathtaking to say the least! Priceless and best acting ever by Jennifer Hudson and Forrest Whitaker! My husband and I loved it! We are planning on seeing it again😊
SUCH AN AMAZING MOVIE. HAD ME TAPPING MY FEET, BROUGHT ME TO TEARS 3 TIMES. WELL FILMED. RIP ARETHA.
This movie was truly amazing. Jennifer Hudson did a phenomenal job as the great Aretha Franklin. I hope this movie wins an Oscar!
Good entertainment for a microcosm of "The Queens "life
Nice Jennifer singing Aretha's songs movie
I miss I didn't get to see it I bought the tickets but I was still at work
the movie speaks for itself
Jennifer Hudson killed it! She made you feel every single song!
Rest In Peace Aretha and thank you to the fast for bringing her life story to the big screen.
This movie was everything and more a must watch
Jennifer Hudson is outstanding.
Metacritic
The preceding two-plus hours of this 145-minute slog — Tommy's threadbare hodgepodge of bad impressions, gratuitous filmmaking, and even worse depictions of mental health — isn't even a shadow of the real natural woman.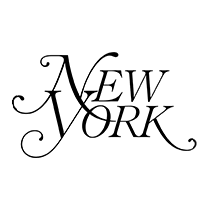 Robert Daniels
New York Magazine (Vulture)
The casting is the only part of the movie that feels genuine, with Hudson channeling the Dreamgirls emotive performance that earned her an early career Oscar.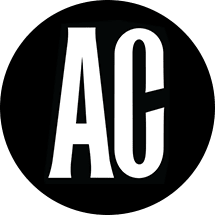 Jenny Nulf
Austin Chronicle
Similar to other recent musical biopic vehicles like Judy and The United States vs. Billie Holiday, Respect never reaches the greatness of its shining star.