Atom User Reviews for Ready or Not
POPULAR TAGS
#hilarious
#intense
#surprising
#clever
#entertaining
#original
#greatcast
#great
#lol
#datenight
#fun
#creepy
#leavekidsathome
#mustsee
#actionpacked
#heartpounding
#seeingitagain
#smart
#epic
#terrifying
It had the annoying cliche moments of the heroine constantly leaving behind possible weapons, but it was still great. Original story with an unexpected, yet great twist. I was left laughing and covering a gaping mouth. Would recommend.
I DIDNT HAVE SUCH HIGH EXPECTATIONS ON THIS MOVIE. I WENT THINKING IT WASNT GOING TO BE GOOD BUT I LOVED IT!!! 10/10!
It was a little funny but don't waste your money I wouldn't recommend
If you're a horror fan, this movie is a lot of fun! The cast was great and overall the movie was well done.
This was easily the most entertained I've been by a movie not made by Marvel in a very long time!! Great movie, reminds me a little of You're Next
That was one hell of a wedding night lol
Daniel dying broke my heart, he was the only worth a dime in that wretched family! Good movie overall
This movie had a ton going for it and good potential. But they ruined it with a dumb ending. A deal with the devil that ends up making them one by one exploded into bloody goo... just dumb...
So the movie was amazing until the end. The ending pretty much ruined everything. I absolutely loved every twist and turn of this movie until the last bit of it. Overall I definitely recommend it.
Went in not having much faith in the movie but surprisingly I really enjoyed the movie. The main actress gave a great performance and the twists involved kept me watching until the very end
Really enjoyed the movie!
Good visual and tension... no content though...
the trailer shows everything. not really scary or funny
From the trailer I expected it to be silly, simple and fun and that's exactly what I got..
Good old fashioned dark humor. loved it.
It was alright nothing to crazy, def can wait until DVD. Not scary more funny than anything, would I recommend? Prob not. It's like when you food that's not hot but you still eat it because your hungry.
Won't watch again but I enjoyed it. Funny moments. Not as thought provoking as critics made it seem.
Different... fun to watch
Woah. Just. Woah. Family game night will never be the same again.
Good movie just confusing between the comedy and horror portions of it. The ending is meh
pretty much what I expected, just a girl trying to survive a crazy family, but that's a good thing to watch.
It was an ok movie. It was not too funny, and actionwise, it was ok
A crazy good little movie.
Ready Or Not is the type of movie with a very fun group of cast , hilarious moments , very good plot twist that is original . This movie is so great !! Fans of Samara Weaving will love this movie , very much reminded me of The Babysitter on Netflix which was awesome to watch as well .
This movie was refreshing! Funny as HELL!!!!
Wasnt sure what to expect. Previews looked good. Loved it! Kept me interested the entire time. Super funny & suspenseful!
This movie was a ton of creepy, messed up fun!! The performances by Weaving and Brody, along with the balance between comedy and intensity was well done and harkens back to pure enjoyment horror films.
I liked it very much, as well as my husband and he's easily bored. it had some funny parts too. I really enjoyed it
Can't really recommend it...
It was everything i thought it will be.
Great, fun movie. It's in the comedy spirit of Evil Dead and other Carpenter's movies. There is nothing wrong with the ending. Don't know why some complained about it. There can only be 2 possible endings and the one they chose is one of them.
The must stupid movie ever
Really entertaining! Great acting!
Was funny and the ending unexpected
Acting, Setting and Concept were all grea! Movie had lots of Fun Parts and some Nice Horror Moments but was still just missing something for me... was really looking forward to this movie and was a little let down but can't pinpoint why.
This movie will take you for a ride.
Predictable and boring except for the ending.
Great time at the movies. Lived up to my expectations. Samara weaving was captivating 😍
Wasn't expecting that ending.
Thought it was another movie and wasn't prepared for a sick family hunting a bride on her wedding night. Though it turned out to be good. Some dark sick humor. When people die it's kinda like oops kinda thing. Not a date show unless you want to break up.
overall a very amusing movie to see.
entraining, movie is a cross between clue and your next
Metacritic
Ready or Not revels in expectations—it's a survival thriller, dark comedy, gross-out revenge splatterfest—but rarely exceeds them, treading well through each genre signifier, as suspenseful and funny and violent as any one of us could hope.
Dom Sinacola
Paste Magazine
Ready has a fine time with its setting (the trappings of old money are much more appealing here than they were in Netflix's Murder Mystery), and Weaving is sharp enough to play things straight as the ensemble around her goes for the occasional laugh.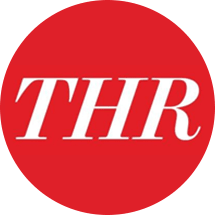 John DeFore
The Hollywood Reporter
Although directors Matt Bettinelli-Olpin and Tyler Gillett do a good job executing tense suspense sequences, neither the satire nor the setup is particularly convincing. What we're left with is some nifty cinematic gamesmanship which is not as politically astute as it thinks it is.
Tim Grierson
Screen Daily