Atom User Reviews for Rampage
POPULAR TAGS
#action
#entertaining
#actionpacked
#fun
#awesome
#great
#lol
#epic
#mustseebro
#lovetherock
#funny
#intense
#exciting
#amazing
#greatvisualfx
#hilarious
#clever
#mustsee
#familyfriendly
#original
Thought the plot and acting and cgi was excellent. Good twists and good casting.
Loved IT. Super fun with lots of action. George 💕💕
Highly silly, but campy fun. I had a $5 dollar Tmobile ticket, so I used it for IMAX. No way I would have paid 14 bucks for this. With a movie like this, you know what you are getting. It's a fun popcorn flick. I was chuckling a lot.
We absolutely loved this movie.. it was all kind of feelings. Can watch it again
I'd love to see this movie again.
Great movie! The Rock does it again!
It is funny and entertaining from start to end
I really enjoyed watching this movie!
Movie had a lot of action, funny moments.
Enjoyed the movie with my husband. Would go see it again.
It is a wonderful movie, Dwayne is the best and most complete actor in the universe. I would definitely watch the movie again!!!! 👍🏼
If you liked Jumangi, you'll enjoy this!
Super good love george 💞💞
Loved it ! Was fun and entertaining ! #lovegeorge💕
Cool original story the effects were awesome, (except for two small seens where they use CGI with the rock). It wont win an Oscar, but it will definitely keep you entertained the whole time. !!
Thanks T—Mobile, once again.
The Rock is the best for me!
its good but i could have waited until dvd
Hollywood just threw something together last minute and forced it on consumers. The movie in my opinion was terrible and so boring, that I fell asleep in the theatre.
Good movie but doesn't need to be seen on the big screen.
It's a total waste of time and money.
The rock should've had died that fool survived everything that was thrown at him!!!
No hay represente en español
I give it two and a half stars so so. kids loved it.
I love the rock but this movie idk it just wasn't cutting it for me the CGI for the rock reminded me of the when the rock was the scorpion king yea bad. Had high hopes for this movie
Why can't I make it 3.5 stars?
I love this movie (Rampage) I love the Atom app it have some good deals on movies
Liked the movie. It was really good
Very Funny with Action!!!
I love the rock Nd George so much
My family and I love the movie!!! Recomendable
Really enjoyed the action, humor, et al.
THIS MOVIE WAS NOT WOKE 🤬
A little gorie but high action with a twist of humor!
Really Good movie,but does have bad language for Parents with kids.
Lights went out but it was good
This is a great movie loved it
I really enjoyed it. I was on the edge of my seat until the end. What I love the most was George got to Live. it was just the best ending.
Bought tickets on this site but seat were taken when we showed up to watch the movie due to AMC also sold tickets to the same show.
Very entertaining and action packed
Awesome action packed, humor and a few jump scares
Metacritic
It takes some time for the action sequences to fully engage, but from about the movie's midpoint, Peyton delivers a succession of staggering set pieces.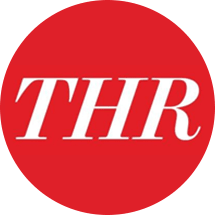 Justin Lowe
The Hollywood Reporter
Rampage won't set the world on fire (our world, at least; it sets plenty of its world on fire when George and his two giant pals arrive in Chicago), but it does exactly what it says on the tin: It's a big, goofy romp about creatures who lay waste to a major American city while the Rock cracks jokes in a light brown shirt.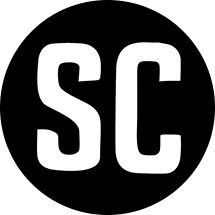 The gargantuan critters are dwarfed only by the derivativeness in Rampage, a clunky spectacle that, like many Dwayne Johnson vehicles, is elevated by his charismatic presence but not enough to recommend it.
Tim Grierson
Screen Daily