Atom User Reviews for Rambo: Last Blood
POPULAR TAGS
#actionpacked
#intense
#great
#mustsee
#epic
#heartpounding
#violent
#allthefeels
#blockbuster
#greatvisualfx
#leavekidsathome
#mustseebro
#seeingitagain
#predictable
#surprising
#justokay
#greatcast
#clever
#<3
#cliché
Lots of blood and guts, just like the other Rambo films. A few kills resembled Mortal Kombat, which I appreciated.
Go into it knowing it's Rambo and know there's going to be some unbelievable violence.
going to miss john Rambo. 40 years. go see it pay tribute to Sylvester Stallone.
If you are a fan of Rambo this movie is a fking homenage to his character. 10000/10
Great movie worth the watch.
Bad writing and bad acting. Loved previous Rambo movies but this did not hold up.
Enjoyed this movie very much. Have been a Rambo fan since First Blood. This movie deserves a better box office take than it will probably get. You have to give Sly props for making these movies at his age.
didnt like the subtitles but other than that still a good movie
Ohhhhhh!(pause) Ohhhhhh! (pause) Ohhhhh! holy shiet!
why did it have to have a sad ending? I wish she survived.
The only time I've ever seen a character die by monologue
ACTION IS GREAT. SHORT MOVIE. DOESN'T TAKE LONG FOR THE MOVIE TO GIVE US WHAT WE CAME FOR..RAMBO BEING RAMBO!!!
F*cking Awesome movie! Watched it twice!! Love how real this movie is!!
Way too predictable. Gory, no plot, weak ending. The other Rambo's were much better.
It was good. A lot of violent graphic scenes
Definitely one of the better Rambo films!!
takes an hour for Rambo to Rambo
Rambo Last Blood didn't disappoint. Good storyline, lots of violent action and a short run time. Very entertaining!!
Too much fantasy crap. I beginning to find Rambo movies hilarious about some of the crap they come up with. The cartel brothers left him go free after beating him up, cutting his face, kidnapping and selling his niece in the sex market? Please! Idiotic.
This movie was great and ended well. I'm going to miss #Rambo thought, especially from all the previous movies he was in. Shout out to the all the cast and actors who had put in work, sweat and tears into this movie too.
Could've been a lot better. I wish it was a better end to the franchise.
I hate to say this, but this is not only the worst Rambo but one of the biggest disappointments in 2019. It could have been good, but to be honest it's not. Stallone was good, but the script, plot, and action was garbage.
My wife an I Love it so awesome
A subtle twist on the previous movies. Definitely the gore & blood we've come to expect with this franchise.
they look as low budget movie (just for couple effects) but the content is so good and straight to the point...for me was a good movie! 👏
it was good, rocky still has it.
Very good. Action Packed.
It's Punished starring Sylvester Stallone.
Definitely didn't disappoint
It was awesome... more blood and gore than a horror movie, you better have a strong stomach
Enjoyed it as I have all the Rambo movies..... Glad he kicked some A** Took my 93 year old mom who loves Sly... and my 70 year old sister... they both enjoyed it. Thanks Sly...
You're getting what you pay for on this one. Mostly comedic hyper violence and a plot that was conceived by a middle school group of teens.
gonna miss seeing Stallone on the big screen as Rambo. Final ride through body parts, blood, guts and him just going absolute commando on those guys, like he did in the previous rambos will definitely be missed. Thank you mr. Stallone for the ending to this action pack movie sequel so legendary as Rambo, definitely ended it with a statement.
Best movie of the year I would love to be in one of his upcoming movies CASH FOR CARS 9162912145. JASO LEE
I haven't seen the others now I need to watch from the beginning
Rambo has become Jason for bad guys. A murderer that lures bad dudes back to his killin holes
Absolutely loved it!!! It was graphic and probably not everyone will like that but it fit the plot
Rambo did his thing again!
Metacritic
There's a hint of a fugue state about it too, as if Rambo, and whatever audience for his movies remained, is trapped in an endless loop, savoring past traumas as a way to avoid facing the present.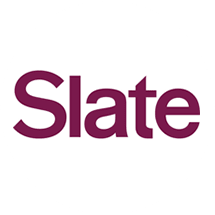 What's especially pitiful about this installment, which has been given a perfunctory dark-action look by cinematographer Brendan Galvin ("Self/less"), is how often Stallone tries to give psychic heft to the wounded-warrior part of his creation, as if he were Ethan Edwards in "The Searchers" and not just a monosyllabic killing machine easily triggered.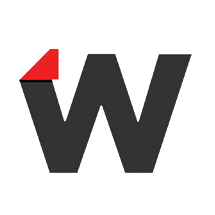 The character deserves better, and so does the audience.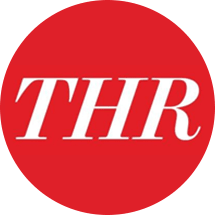 Frank Scheck
The Hollywood Reporter