Atom User Reviews for Queen & Slim
POPULAR TAGS
#mustsee
#intense
#lovestory
#blacklove
#greatcast
#datenight
#inspiring
#great
#awardbuzz
#deep
#real
#heartpounding
#original
#allthefeels
#seeingitagain
#epic
#surprising
#mustseebro
#leavekidsathome
#blockbuster
a movie that EVERYONE must go see. from the beginning to the end.
this movie does a superb job of speaking on issues that should no longer be current. it pulls at all the emotions but beautifully breaks up the tension.
My friends and I all walked out early because we were falling asleep.
Excellent movie showing the crooked white cops black people have to deal with. Nothing better than seeing that white cop get his head bust open🤗
Great story! I also loved the message it brought to the screen. Overall good movie!
Ok, so the movie is beautiful, the cast is great with an even better chemistry but they're some large plot holes and inconsistencies.
Sit back with your partner and enjoy. One of the best movies of the year.
All over emotions on this one!
A must see!!!! Great director and cast !
The Best picture for the current times!
Visuals were beautiful, cast was amazing and the story pulls you in til the very end
This movie let me down in a way that can only be summarized like this: it's like listening to your favorite musician's experimental album that doesn't have a single track that you really like.
Loved it ...Hated what happened in the end but loved the movie.
Insane movie! Slow at one point but crazy ending.. definitely worth seeing
🔥🔥🔥loved everything about it even the soundtrack. Whole movie was dope af.
There are many unnecessary scenes. Predictable climax and few continuity mistakes.
The beginning was incredible, I cried over the ending. The rest of the movie was hugely disappointing.
The end juss reunited it for me
Screenplay was done so beautifully & poetically. Every word of dialogue meant something. Imagery had purpose. So many insights
Beautiful story that captures many aspects of America. The hate and misunderstanding between Blacks and Whites, how the actions adults take can be misinterpreted by kids, how there are beautiful people in all sides (Blacks, Whites, Police, Urban areas), greed, and most importantly, LOVE.
Not impressive... I wanted to like this move badly. It just didn't deliver!
This movie was good but it was a little bit predictable.. I liked the overall meaning behind it which was strong but I would not watch it again. Very very sad.
Heartbreakingly beautiful
Queen & Slim is a must see!!! You will laugh and cry.
You kinda know what this movie is going to be like before you go in. It does not disappoint.
A Message Within A Message....Loved It
This was a masterpiece from beginning to end. This movie will live forever just as Ernest and Angela will. I am in awe and still coming down from this emotionally intense ride
overwhelming today's headlines
i didn't understand the plot
I haven't felt feelings from watching a movie since tony stark saved the world.
Amazing story, beautiful art.
Such a beautifully shot and directed film. There were a point here and there that could've been better plot wise but overall a good film. Definitely worth the price to go watch.
This movie touched on many fronts. The string angry black woman, the keep ya head down do the right thing black man, community support, racism or the fear of blackness! Very deep and touching film!
Great movie great cast such a deep message that you might not get until the credits roll! I'll see it again!
It just goes to show you how unfair White America is.
What I expected was unexpected. You will definitely be shocked at some of the roles.
Metacritic
There's a particular thrill when all of a film's many story elements — here, so dense with symbolism — come together with such thematic and emotional vigor. That intensity pairs exquisitely with the tenderness the film never wants to lose sight of.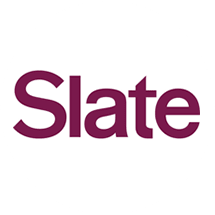 Queen Slim's cumulative impact mostly justifies the tonal inconsistencies, leaving the viewer with a troubling look at a society in which the marginalised always feel hunted.
Tim Grierson
Screen Daily
A less muddled, less self-conscious Queen Slim could have been an indelible waking dream. Instead, it's hit-and-miss. But Waithe and Matsoukas are on to something, and it's the undercurrents rather than the filmmakers' more obvious exertions that hit the mark.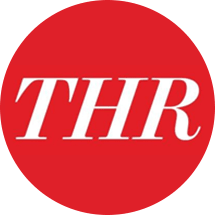 Sheri Linden
The Hollywood Reporter