Atom User Reviews for Proud Mary
POPULAR TAGS
#actionpacked
#blackgirlmagic
#great
#lovetaraji
#mustseebro
#epic
#smart
#clever
#shedidthat
#blockbuster
#violent
#good
#lit
#nextlevel
#fun
#mustsee
#surprising
#predictable
#lovedit
#plottwist
Its my new favorite movie
I loved this movie and I must thank Atom for the plus one for free. My daughter was able to go for free and she absolutely loved the movie as well. 😉👏
Pretty good. Glad to see so much support for the film in the theater
I loved it. I hear Oscar buzz
Such a wonderful movie and lots of action.
I always support blk films so this was no different. good film!
i really enjoyed this movie. I went in expecting a shoot em up.... but what i got was a great story , great acting , good action when it was time......Very Good Movie. I really enjoyed it alot.
Im going to see it again and i will be buying it when it comes out.
Awesome movie. Will definitely go see it again
I loved it!!! Tarani was great!!!
i was proud Taraji is officially a versatile actress she's one of my favorites. i believe theres going to be a part 2. Go out and support my girl, a must see
great movie I loved it and I love Taraji P Henson
Outstanding Taraji did her thing!!
loved it...taraji killed it!
I knew the movie wasn't going to be perfect. Me and my family walked into the movie wanting a good time and we got that. No complaints from me! 5/5 😎
Taraji did a great job showcasing Black Girl Magic!
It was a good movie once it gets the the action parts not bad at all
Love Taraji - not Mary. The story and characters lacked development. It has all the right ingredients but because the writing lacks depth, so do the performances.
Family outing too see this movie was a hit.. Thx Atom for the but one get one free... you guys ROCK!!
Good movie a little short but overall a good date night movie.
Love Ta'raji's Gangsta & Motherly instinct.
This was an amazingly well executed action film! It was so empowering to see a black woman play an action protagonist for a change! Also LOVE TARAJI.
It was a wonderful movie that was very great.
I am sorry I missed my buy 1 get 1 free ticket offer but me and my guess still enjoyed the movie
I loved it the movie touch my heart
Great movie, worth every penny of my money
Stunts were great and realistic. Taraji really put in the work on this one.
best movie of 2018 so far
If you liked the last fast and furious, you will like this.
This was a great waste of money. Save your money!
she cause the problem and in trying to fix it, she allowed the opposite family to survive while killing her own.
Hot garbage! Worst movie so far of 2018
Metacritic
Clichés usually become clichés because they resonate with audiences, and all it takes to freshen one up are a couple of new twists. Proud Mary has just enough of them to make some satisfying out of very familiar material.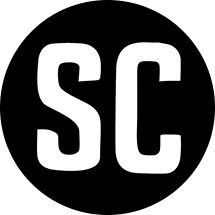 The mob-war stuff here could not possibly be more rote.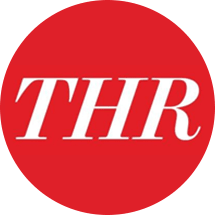 John DeFore
The Hollywood Reporter
Proud Mary did not screen for critics, nor should it have. It's a copy of a copy of a mediocre original, with the drab aesthetics of a TV movie and the emotional hollowness of an infomercial.