Atom User Reviews for Pokémon Detective Pikachu
POPULAR TAGS
#pikapika
#familyfriendly
#hilarious
#greatvisualfx
#kidslovedit
#mustsee
#greatcast
#actionpacked
#seeingitagain
#nostalgic
#great
#cute
#allthefeels
#<3
#surprising
#clever
#lol
#epic
#original
#fantasy
very serious for a talking mouse movie
The story wasn't great but it was a really fun movie and it looked great
Seriously, the best anime live action adaptation ever. They did everything right and weren't afraid to through some kid friendly curse words in there. I pray to Arceus that there's more.
The trailer is a dead giveaway! I knew that daddy is Pikachu.
for the Pokemon themselves it was great put compared to the Pokemon story there was a let down and there are alot of holes in the story so if you are just watching for pikachu this is for you.if you are watching for the love of Pokemon universe this was a let down.
my kids loved it, I was mildly entertained.
a great movie for Pokemon lovers. it still would be enjoyable even if you know nothing about Pokemon
It was amazing! I loved every second of this movie. There was never a dull moment, between the scenery full of pokemon to see and the story unfolding! I didn't want to stop watching.
good movie but I wanted more content
Honestly the movie was very nostalgic. Some of the acting was awkward but the script writing was simple and perfect for a child to grasp and understand. This movie is not intended for the picky Oscar critic. Just sit back and enjoy the ride.
bad acting, bad graphics, terrible storyline
felt they just wanted to cash in on the Pokemon popularity why it was relivent
This is not the movie you're looking for. The movie basically frowns upon Pokemon battles. At every turn, everything feels wrong. Throwing millions of dollars at something does NOT make it good.
Great story, bad dialogue
The must see movie for any Pokémon fan and take some interesting Spins, it's funny and jam packed with action, it's a must-see.
Would have liked more Pokemon battles but its was good.
absolutely everything I expected and more!!! the visual effects and story were just so well done that it left me with the urge to see it 4 more times at least! I definitely recommend it to anyone and everyone, pokemon fan or not!
Movie was alright. I don't know what expecting from it because after all, it's a kids movie. Acting was lackluster at some point, but CGI Pikachu made it worthwhile. It's a movie to watch with your kid and maybe friends if you want.
Loved this, laughed the whole time!!
It's pretty good. Good amount of references to the games which I enjoyed.
The dads soul is in pikachu and the guy in the wheelchair is evil, mew two is only trying to help them out the greninjas were responsible for the car accident
Thankfully it isn't a long movie. Justice Smith and Ryan Reynolds wear out their welcome very quickly, with a meandering plot and no real surprises. Very mediocre. At least the other Pokémon are kinda cute.
Movie was good and great if pokemon fan however the movie was on the shorter side around hour and 30 minutes.
In the realm of Pokemon Movies, this is a true masterpiece despite being an outsider. Absolutely stunning job Legendary Picture. I hope you guys continue to make Pokemon movies
It's cool ... should've been a Netflix movie or something
Funny and brings back memories. Really loved it....
Definitely worth seeing. Lots of adult humor, but still great for the whole family. Finally a live action Pokémon movie after 20+ years. 🐭⚡️⚡️
I loved it. Very funny & cute.
Loved it! Had a smile on my face the entire time.
I'm sure kids will love it. Adults and fans probably won't. They managed to take one of the most original and magical worlds (Pokémon) and turn it into an unoriginal, used up, buddy cop movie for kids. The Pokémon didn't even need to be there. They seemed like an after thought, as a way to sell more tickets. HOW DO YOU MESS THIS UP? Just use the pokemon formula! (Hero's journey with magical creatures at the end)
It's cool to look at. A bit disappointed Danny devito isn't Pikachu but after seeing the movie I can see why hei sn't.
Not all that good. Super predictable, average writing, tons of tropes. I was expecting better but maybe I shouldn't have been.
Story is so so but those Pokémon are so cute
CGI was good.. but story was wack
saw it in 3D but really could not get to see all pokemon clearly. movie was good but need more battles or atleast could of extended blastoise vs gengar😈
If you forget that you've ever seen anything about Pokémon ever, it might be an okay movie. Maybe. But still probably not.
the movie is well-acted, and Ryan Reynolds does an exceptional job, the only gripe I would have is that occasionally the movie has inconsistencies with its logic, but overall is a very enjoyable movie. most of the content not newer people to Pokemon will understand oh, but it is a whole bunch of fun for veterans to the series and people that just want to enjoy a good movie
far from perfect, entertaining in bits. It lacks in all departments. at close to two hours you wish it was even shorter.
Just okay to me. Overall would rate it 5/10.
Great chance to grab a nap
Metacritic
While there ample missteps—a villain the audience doesn't really care about, a lack of epic fights that brought the original audience to both the games and shows, and a predictable plot—the film manages to be a hell of a lot of fun, capturing the spirit of its source material as effectively as a well-aimed Poké Ball.
Joelle Monique
Paste Magazine
Sure, Detective Pikachu is messy and predictable, but the fact that director Rob Letterman and his team embrace the inherent absurdity of the Pokémon franchise as a whole means it's a hoot.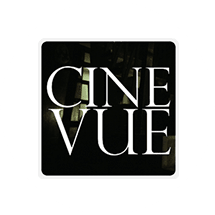 Despite its sizable budget, Detective Pikachu has a similarly run-down quality. What story there is barely makes sense, and it feels as if large chunks have been taken out at random. But in a world packed full of franchise-extending would-be blockbusters, there's something strangely appealing about its patchiness.