Atom User Reviews for Pet Sematary
POPULAR TAGS
#creepy
#intense
#surprising
#justokay
#terrifying
#greatcast
#heartpounding
#notmyfave
#predictable
#mustsee
#leavekidsathome
#slow
#boring
#datenight
#great
#clever
#snoozefest
#greatvisualfx
#cliché
#seeingitagain
Just throw the whole movie in the TRASH 🚮🚮
wait for it to come out on Netflix or DVD. Ending was disappointing.
It was like they read every third page of the book and completely disregarded the ending; nevertheless, I still liked it.
Honestly a great remake with a complete twist!
This Remake was Horrible! Original was much better!
Gray movie. With that said there is nothing like the original. Effects were great. The cast did an awesome job. If you like scary movies this is a must see.
Must see movie really good
Very slow movie. Some parts were good but overall not that great.
Absolutely loved the movie. Did leave me with any questions by the end of the movie. Definitely accurately represented original preview for the movie
I like it. It's not like WOW!! Omg!!! But...yes I like it. Very good.
Loved it, it had some bits from the book that the original left out. it also had some twists that I loved and a great cast
Good flick. Itmade me jump more than once. As a big King fan, I appreciated some Easter eggs to his works. It also was just different enough from the book and first movie to be a remake with some good twists.
Great movie with a slightly different take. Loved it.
Very good. First horror movie I have watched. Must watch.
Had a lot of potential with poor execution.
Would stick to the original
the movie is ok.. I was expecting more from it
This movie was not scary at all. I knew exactly what was going to happen then entire time ! Now I will admit it had its moment....but not many at all. Sorry but no 👎
there was a kid in the audience that kept calling for the kids in the movie. make it so much better, especially since what happened in the end. it was great. I'm never seeing it again. sign of a truly great horror film
I love anything that has to do with a stephen king movie or book hes amazing !! And on top of that i loveeee horror ... but honestly this wasnt scary at all i laughed during certain scenes with that damn cat lol !! I guess i just had very high expectations but my husband did get a fee jumps hes an easy scare just wasnt scary to me could of been better and the ending was just sooo disappointing!!
Ok, this was just OK. Do not waste your time! Rather dull. It just goes through the motions in the most unoriginal way.
made nods to the 1980s original but changed the story enough to not be a shot for shot remake.
I thought it was going to be a good horror movie, but it failed in all sense to do that, in my opinion. The first part of the movie is very boring and does not have almost any action. Then, it starts getting a little bit better but failed to explain everything that the movie is really about, like why are things resurrected, or who are the masked children? it leaves us with a lot of unanswered questions.
The movie was ok, the preview was better. They had too many different stories going on at the same time. Some aspects were a little Erie, but it got corny at the movie professed
How do I get a refund for this trash?
fun movie,never saw the older one. Enjoyed the direction of the story.
The original movie was better.
I thought this was better than the original.
It was alright. Nothing too exciting.
wasn't like the Og pet semetary
I Recommend this movie.they always bring a surprising and heartpoun all the actors including the cat. they r excellent actors my vote is 5 stars, I really enjoy it and i am waiting for the next one .
It was a decent movie. Not as scary as I was hoping. Nd the ending was just bland.
Another Amazing reimagined remake. My daughter and I just absolutely love this movie. It kept us jumping out of our seats and the plot keeps you guessing throughout. Definitely go see this movie!
Not much different than the original movie. If you haven't seen that one then you will enjoy this newer version. I'm not a big fan of remakes but they did a decent job with this one.
Movie was slow in picking up but the ending was amazing! Loved it more then the original and definitely will be buying it when it comes out on dvd! Also the little girl in it did a fabulous job acting!
Slow to start but overall an ok movie
I didn't like the ending.
Say what you will, but this was MUCH better than the original. I thought the first one was stupid. I did like the book though.
Neat subversion of original, but not exactly a horror movie.
some scary moments but over all lots of plot holes
liked it very much. Emotions make us make very bad decisions
Solid reboot. IT really set the bar high for King remakes, and even though this didn't reach that bar, it was still a solid creepy remake.
Good story and twists, personally enjoy the original more. But, great cast and good scares make up for it.
it was okay, ending was stupid though
I'd say surprising just due to the little twists in the story line but it was predictable. Not a fan of the ending but I guess it was done to leave an opening for a sequel.
While the movie was good, there were parts that I literally fell asleep on. It's entertaining but not as good as the original or the book. One of the best parts was the Derry 20 sign.
It got very stupid towards the end
It was fine, the pacing was off on a good amount of the movie though. It should have been a little longer as well. Still worth it to see in theaters.
i am looking for something to love this movie as much as i loved the book but i can't find nothing. just not for me.
better than I expected for a remake
My wife and I enjoyed it, started off real slow but built up very quickly. Entertaining for a one shot deal, wouldn't watch it more than that.
Nice twist but thats it. Took the scariest parts from original and did nothing with them. Cameo from original "Gage" or something to show it knows it is,a campy remake would have been nice.
Pet Sematary promises a lot with its first trailer, but under delivers by a vast margin. Though it doesn't have too long of a run time too many elements are smashed into the film making it feel bloated as well as having every scene that works end to quickly. If your a fan of the book I suggest seeing it if your going in cold you might be a little lost. Overall Pet Sematary works as a sparknotes summery of a much better story with a few surprising twists to keep you interested.
If you're expecting to get the feels of the original movie, stop expecting it now! While there were many surprising details, I felt some of the characters were lack luster in their roles and didn't give the same raw emotion that the first movie gave us. The surprises left the entire theater silent when they happened, and there are a few good jump scares, however it just didn't do it for me. If you haven't seen the original then sure this movie could be a 3/5 maybe even a 4 the ending was weak at best.
movoe was slow, very predictable and too much like the original. I'm sure the way it ended (spoiler alert,) there will be a part 2. This movie drug out and had absolutely no terror or action.
it was cool and was a great watch
started off slow but last 30 min was good
Metacritic
I'm a pretty easy scare, but I sat through this Pet Sematary mostly unbothered. Which is certainly not the takeaway one should have from an adaptation of a Stephen King novel, let alone the one that King has said frightens him more than anything else he's written. In this new film, you almost can't see what he was so afraid of.
Richard Lawson
Vanity Fair
As with all Stephen King stories, there are resonant universal themes running through Pet Sematary; guilt, grief and trauma fuel this tale of a family who move to the countryside and become embroiled with an ancient evil. Yet these are buried deep under a mudslide of horror cliches — jump scares, creepy kids, expositional newspaper headlines — that reduce this to just another run-of-the-mill horror remake.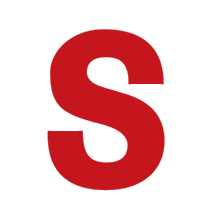 Nikki Baughan
Screen International
The book's creepy premise justifies this modern second look, which proves to be a solid if not earthshaking horror pic built around notably good performances.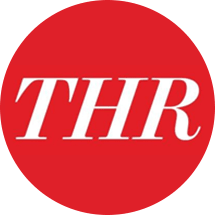 John DeFore
The Hollywood Reporter