Atom User Reviews for Parasite
POPULAR TAGS
#intense
#original
#mustsee
#surprising
#smart
#greatcast
#awardbuzz
#heartpounding
#great
#clever
#hilarious
#creepy
#unpredictable
#seeingitagain
#mustseebro
#thoughtprovoking
#indiehit
#leavekidsathome
#epic
#allthefeels
JUST WATCH IT. It won that prestigious award for a reason.
What an amazing film! The word 'masterpiece' is being thrown around for a very well-deserved reason. I can't wait until I get to see it again. Advice? Don't read a review. Don't watch the trailer. Go in as blind as possible. To be fair, the trailer doesn't give anything away, but it's just best if you know nothing about it.
Fearlessly goes where many movies have already gone. The only original element is that it tries to combine genres. Not a terrible movie but significantly less praiseworthy than the hype would have you believe.
very authentic way of korean movies to create the story line, super intense and clever!
A much superior film to Jordan Peele's Us.
Definitely not what I expected but I went in knowing nothing, as suggested, and was not disappointed.
If you like Snowpiercer and the host 2006 monster movie you will be surprise and how good the movie is and is it going to win the best picture Oscar maybe
Amazing movie definitely a must see and it was very original with lots of surprises. The cast was incredible too.
Wasn't what I was expecting. I was entertained and was not expecting the turn the movie took.
If you like the joker or want to see an international film this would be a great option. This film make you think and definitely a rewatch.
Wow, that's all I have to say. This was an incredible movie and I highly recommend it.
Excellent movie. No words can fully describe it. I don't think I can sincerely recommend it despite my praise. Watch at your own risk, although if you're more worried about reading subtitles quickly, I'd say they're well-paced for your convenience.
Genreless in all the best ways
the best movie so far. go watch it don't even look at the review. now I know why it won so many oscars
MUST SEE THIS WAS SOOO GOOD LIKE LOL THIS WAS CRAZY!
Strong acting and directing.
This is definitely my favorite movie of 2019.
Great movie! Tells an insightful story that makes you stopnand think after watching.
Super good. Best to go in blind and see it!
This movie is a marvel of cinema. The lighting. Set design. Writing. Direction. Acting. There are movies you can't describe. And you have to experience. Only in the movies. This is one of those rare movies at the ultimate heights of a master director. They rarely make them like this everyone!
Very good and surprising. Original movie that lies up to the name.
Wow. I did not expect that. This movie was crazy what a story!
I've never seen anything like it and I dont think I'll ever see anything like it ever again.
Deeper than you can imagine, great production.
The best directed movie of the year
You have to see this movie
I walked into this movie without knowing much, and I walked out of the theater saying to myself "Did that really just happened?" I would love to talk about how much I loved it, but I think you should experience it yourself.
best movie of the year, straight original fire
Movie was great storyline was great I really liked the parallels bong joon ho used. I really didn't expect the movie to be like that mindblown
Very cleverly done and so amazing. Def recommend
WOW... i havent seen a good movie in awhile. definitely wont disappoint you
The first part is the best, then goes off the rails.
Not as dark as the trailer made it seem. I wouldn't consider it a horror movie. Though it was still very good!
Too long but I was captivated
I bit surprising, but with lots of plot twist. Felt a bit longer than 2 hours. I am left with a lot to think about.
I'm very glad this movie exists
Some will love it and some will hate it but nobody will forget it.
Metacritic
Parasite, maybe the best film Bong has yet made, begins as a social-realist drama about a poor family struggling to find work in modern-day Seoul. By the end of its brisk two hours and 11 minutes, it will have cycled through black comedy, social satire, suspense, and slapstick.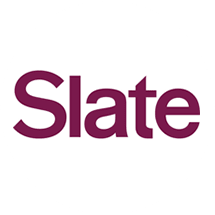 Parasite is a malign delight from start to finish, with a Machiavellian sense of mischief and a cinematic brio that shows Bong revelling in his Hitchcockian control of somewhat Buñuelian material.
Jonathan Romney
Screen Daily
Like much of Bong's work, Parasite is cumbersomely plotted and heavy-handed in its social commentary. The largely naturalistic treatment here may also alienate some of his fantasy fanboy constituency. That said, this prickly contemporary drama still feels more coherent and tonally assured than Snowpiercer or Okja, and packs a timely punch that will resonate in our financially tough, politically polarized times.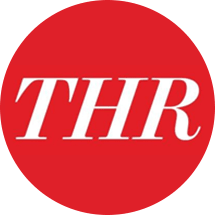 Stephen Dalton
The Hollywood Reporter