Atom User Reviews for Overcomer
POPULAR TAGS
#inspiring
#uplifting
#familyfriendly
#mustsee
#great
#allthefeels
#greatcast
#seeingitagain
#awardbuzz
#wonderful
#heartpounding
#outstanding
#mustseebro
#<3
#original
#blockbuster
#kidslovedit
#hilarious
#smart
#intense
I took 60 women from our church; we laughed, we cried, we left inspired!!
very uplifting n touching
Wow! The Kendrick brothers did it again. Tears, laughs, and claps... Triumphant!
It is all about the message. Well done. For any struggling with their faith or newly learned on Jesus a must!
Kendrick brothers do it again!!!
loved it! I will definitely see it again!
Kendrick brothers never fail to deliver inspiring stories! If you haven't seen Facing the Giants, you'll love that one too.
Great inspiration for the soul!!!
I felt this story so much. A tear jerker and SUPER inspirational! I left feeling like God spoke to me through this movie. All I can say is amen and job well done.
Kendrick brothers' keep getting better and better!
OVERCOMER was very inspirational. It made me rededicate my life to the LORD. I'm a CHRISTian but a luke warm and I want to be on fire for the LORD again. We definitely need more CHRISTian and Inspirational movies PLEASE CONTINUE TO MAKE MORE. I know I'm not perfect but I do know I'm FORGIVEN. AMEN and HALLELUJAH to everyone involved in make this movie.
You got to believe that you can and have faith in the great I AM
I am so grateful I went to this movie. It blessed me beyond measure with insights into identity, idolatry, and the power of God The testimonies and how God works in each and every person in this movie is incredible Bless the Kendrick Brothers for producing movies that uplift and encourage and shine the power of faith and God. Bless Priscilla Shirer (loved War Room ) and every actor in this movie. Hannah (the little girl) did amazing. Highly recommend you see it.
This movie was everything! Don't think there was a dry eye in the theater 😭😭!!
Too much religion in it. The running parts were really good
MORE MOVIES LIKE THIS PLEASE
I clapped. I cried. I cheered.
Fantastic movie addressing our identities in Christ. Left feeling inspired! Kendrick brothers have done it again.
Best movie. See along with the Pilgrims Progress. Great!
A "must see" motivating movie with lots of depth and challenging content for the viewer!
Wholesome movie of faith and perseverance. Loved it!
I honestly didn't expect that much drama and emotion in a Christian movie. Kendrick, once again, came through with all the feels. It so inspired me. I am truly grateful for Christian movies like this that remind you who you are in Christ!
Helped me purse a deeper relationship with God. I've been struggling with my faith
Was blessed to have been on the prayer team for this movie. Absolutely moving beyond words.
towards the end of the movie I was on the edge of my seat screaming at the screen. love every minute of the show
it's a must watch even my children enjoyed it. They both said "that's the best movie I've ever seen". Get message. Must Watch.
It really was inspiring. The movie made me think about my own life and who I am.
You will not want to miss a single moment of this action-filled, family friendly movie! Be warned ... bring your KLEENEX!!!
This movie was so similar to our family's experience that it was really hard to hold it together in the theater. Thank you so much. I will recommended to everyone.
The story and its meaning will stay with you.
It was amazing! Heartfelt. A real winner for the whole family.
churches and private schools should host this movie
Inspirational movie teaching forgiveness and overcoming life's obstacles and letdowns, especially when you don't think it's possible!
What an awesome, amazing movie!
Too much Christianity; felt brainwashed but love the running portions since I'm a runner
Finally a movie that's worth watching, fun, and exciting.
2nd time seeing this movie. Lots of laughter and tears.
Uplift your spiritual life and give you a new perspective
Very inspiring as well as entertaining.
I love so much it was the great movie God blessed I hope they have more movies like that
wonderful family movie, outstanding movie
awesome 👍 tool for evangelism. thanks for the message 😊
Hands down one of the best movies I've seen in a long time!!!!
Metacritic
There's just nothing here. Even as comfort food for true believers, Overcomer cannot overcome its myriad shortcomings.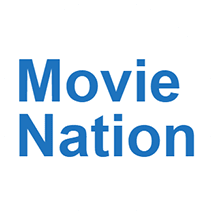 What's never visible, through the monologues and hackneyed one-on-one chats, is a desire to use lighting beyond flat luminosity. Visual delivery matches the insipidness of the material.