Atom User Reviews for Overcomer
POPULAR TAGS
#inspiring
#uplifting
#familyfriendly
#mustsee
#great
#allthefeels
#greatcast
#seeingitagain
#awardbuzz
#wonderful
#heartpounding
#outstanding
#mustseebro
#<3
#original
#blockbuster
#kidslovedit
#hilarious
#smart
#intense
I took 60 women from our church; we laughed, we cried, we left inspired!!
very uplifting n touching
Kendrick brothers never fail to deliver inspiring stories! If you haven't seen Facing the Giants, you'll love that one too.
Great inspiration for the soul!!!
I felt this story so much. A tear jerker and SUPER inspirational! I left feeling like God spoke to me through this movie. All I can say is amen and job well done.
Wow! The Kendrick brothers did it again. Tears, laughs, and claps... Triumphant!
It is all about the message. Well done. For any struggling with their faith or newly learned on Jesus a must!
Kendrick brothers do it again!!!
loved it! I will definitely see it again!
A very well put together Movie. I love all the Kendrick Brother's Film's.
wonderful family movie, outstanding movie
I love so much it was the great movie God blessed I hope they have more movies like that
awesome 👍 tool for evangelism. thanks for the message 😊
towards the end of the movie I was on the edge of my seat screaming at the screen. love every minute of the show
Uplift your spiritual life and give you a new perspective
Hands down one of the best movies I've seen in a long time!!!!
You will not want to miss a single moment of this action-filled, family friendly movie! Be warned ... bring your KLEENEX!!!
Better than what I thought it'd be.
A very uplifting and emotional and great movie.
I enjoyed Overcomer a lot. I love the music, especially Mandessa. There are several messages and reminder from God, so if you like hearing from your Father in Heaven in this way, DONT MISS THIA MOVIE.
I loved this movie,powerful,heartbreaking,breathtaking and impactful all at the same time. #Amustsee
I loved watching this movie.
A "must see" motivating movie with lots of depth and challenging content for the viewer!
Excellent, uplifting movie. A must see. Tissues advised
Love this movie!! Please bring more!! ❤️
There were so many moments that stuck out to me that made this a newest addition to my library. Real relationships and scenarios between people and the journey to freedom. I would say the filming, script, and casting were amazing and want to see more of these films. Thank you so much Kendrick Brothers for making inspiring films we need to reflect in life. Continued Blessings
Finally a movie that's worth watching, fun, and exciting.
Very inspiring as well as entertaining.
Awesome movie! Kept my attention the entire time. I love movies I can take my children to and not have to worry about inappropriate content. A++
Such a great movie! Exceeded my expectations! Seeing it again and will buy it when it comes out. Can't wait for their next film! Best movie I seen all year.
I laughed, cried, and shouted HALLELUJAH through it! They're best movie yet!
we went in not sure what to expect. I was very impressed by the realistic storyline. my heart was saddened and also uplifted.great movie
Everyone needs to see this movie
Great Christian Movie Loved it! I would see it again ! 😍😍👍👍
Took my cross country running son to see this tonight. It was so uplifting and encouraging to out spirits!! I am so grateful to see positive movies out on the Big Screen - GO GOD!!!!!!
Such a great Christian film. So inspiring! I've seen people get excited in a movie theatre before but the way people were getting excited with this movie was amazing!
I love based on true story movies because you can relate to them. And learn from them. I wish the movie industry would be open to do more movies like this one. I give this movie 5 stars 🌟 seriously. If you haven't checked it out. Go and see it.
I took my 10 year old grandson to see this movie. As we were leaving the theater he said it was the best movie he has ever seen. I was a little taken back as his fav movies are action packed Superhero movies. He told me on the drive home to get on to a movie rating website and give it 5 stars.
I absolutely loved this movie! I will definitely see it again!!!
Metacritic
There's just nothing here. Even as comfort food for true believers, Overcomer cannot overcome its myriad shortcomings.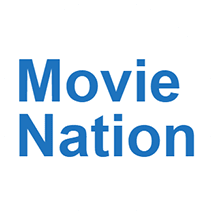 What's never visible, through the monologues and hackneyed one-on-one chats, is a desire to use lighting beyond flat luminosity. Visual delivery matches the insipidness of the material.