Atom User Reviews for Oppenheimer
POPULAR TAGS
#intense
#greatcast
#mustsee
#truestory
#epic
#awardbuzz
#greatvisualfx
#blockbuster
#seeingitagain
#masterpiece
#heartpounding
#great
#smart
#terrifying
#inspiring
#mustseebro
#original
#leavekidsathome
#clever
#toolong
Good movie but they could of left the nudity out
feel asleep woke up, fell asleep woke up, it was OK tooooo long
What a Masterpiece from the great Christopher Nolan. He definitely set the bar with this movie. What a tremendous cast, score, and story. I never knew that Oppenheimer went through so much like that but after seeing this film I'm blown away. Literally.
Way too long. Unnecessary nudity. Would have preferred a more linear order instead of so much jumping around. Just wait for it to stream
Most boring movie I've seen in a long time. Also, could have done without the nudity. Way too long of a movie.
A movie showing the real emotions of the atom bomb. A movie that shows the chain reaction of that very project… a terrifying reality to those who understand… great movie great cast.. perfect execution.
I feel it is overhyped... movie length could have been shorter.Lead actor performance was very good... nudity was not required in the movie..
Cinematography was stunning, especially the close-ups!
Bravo! 3 hours and not a dull moment. The music, the cast, the story and intensity makes it the movie of a decade.
I really enjoyed the movie, it was so beautifully put together and you can tell how Oppenheimer felt throughout the visuals in the movie. On top of that, it wasn't a story that bored you, it kept me on my toes to figure out how they told his story and those around him, his wife, his mistress, his friends and scientists and even his enemies. The visuals alone gave me goosebumps and even though I knew that the sound effects would be intense and they still had me in shock! Awesome movie <3
Too long.. no need for nudity scenes. Oppenheimer's character can be set in other way. Making such an iconic topic R rated movie is a mistake. So many young children can not see this movie. Also movie not made for general audience.. too complicated. Waste of time and money.
The movie definitely portrayed a very significant event in human history. However, I felt that rather than define the internal moral struggle of a scientist I feel the movie could have captured the global effect and impact of the development of the Atomic bomb. Another Christopher Nolan epic but not the best Christopher Nolan movie from my standpoint.
Too Loud on sound effects, movie is too long
It was unexpectedly beautiful! However, sadly unmemorable in the way it was directed.
WOW! WHAT A MOVIE!!! Powerfully visceral.
Could have done without gratuitous sex. Added nothing.
its interesting in the beginning but i dont think im the target audience for it..(for reference im a teenage girl) It has too many s*x scenes for a movie abt bombs. Its okay it can get a little boring and its too long
Absolutely incredible. Story of Oppenheimer is one everyone should hear about and see. Nolan did an amazing job keeping your interest through the full 3 years.
The facts of this movie was based on something that actually happened to the peak my interest. I could really sense what Oppenheimer may have felt during and after the creation of the A-bomb. The fact the movie also portrayed the various relationships he experienced showed a more humanistic side to the study of how the atomic bomb came to be. There's a lot of back and forth that went on towards the end of the movie and I will definitely want to see it again.
Great biopic but it's a bit long
I agree they could have done without the female nudity as well as all the flashing sequences at the beginning. Once they got more into the story it was much more interesting, especially dealing with the morality of the decisions being made and how the witch hunts hurt so many careers.
A rare achievement. An enormous cast of star power, each one nailing their role to damn near perfection. A nerve rattling three hour ride that will have you gripping your chair to hold on. A truly fantastic film. Nolan has done it again.
A tour de force. Nolan cements his status as the best director of his time with this sweeping biopic that manages to combine a commentary on man's ability to destroy himself, the greatest technological leap that mankind ever experienced, and a closely knit character study of a very complex, and close to impenetrable, man.
Too long, but realistic in put on Oppenheimer shoes.
Leaves you thinking about the power unleashed unto the world.
that movie leaves you with a lot to consider. it had a great cast and tells a great story.
Oppenheimer was a phenomenal composition of Christopher Nolan's beautiful creative mind in making one True American scientist story come alive. It is a must see, if you haven't seen it in 70MM it's definitely a masterpiece of a dying way of filming. IMAX is taking it to the very top in presenting their custom clear loud sounds the visual 70MM film from IMAX is unmatched and no "at home theater" can give you that experience. Please watch the movie and support your local AMC.
IMAX premium tickets purchased,WRONG format wasn't 70mm.I checked in early at the theater to avoid the crowds and upon this realization I left the theater and tried to get a refund.Atom was NO help,app locked me out of a refund and customer service said I was S.O.L.They actually told me they could do nothing despite the fact I explained everything.I basically had to eat the loss.I'll never use Atom again for tickets.Hence the 1 star review.
Absolutely beautiful movie
Good but not great. Definitely see it in IMAX. Sex scene was weird
Long and slow. Disappointed!
Atomic Nation Bro Bro! 10/10
Good movie but a bit too long.
Only watch if you got a gpa above 4.0
Good movie. Not enough bomb drops
Metacritic
Oppenheimer sacrifices much of its dramatic force to the importance of its subject, and to Nolan's pride at having tackled it—which is to say, to his own self-importance.
Richard Brody
The New Yorker
Ever the craftsperson, rarely the artist, Nolan has constructed a grand and terrible machine, a fascinating object of cinema and a deeply frustrating work of imagination.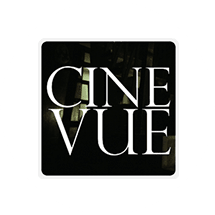 Christopher Machell
CineVue
It's powerful, a technically dazzling achievement; so audacious is Nolan's filmmaking that if it didn't serve the story you'd think at times he was just showing off. He's not.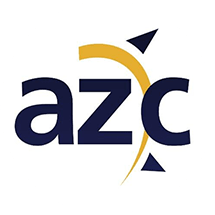 Bill Goodykoontz
Arizona Republic