Atom User Reviews for Onward
POPULAR TAGS
#familyfriendly
#allthefeels
#great
#fantasy
#kidslovedit
#hilarious
#original
#greatcast
#epic
#inspiring
#mustsee
#seeingitagain
#emotional
#clever
#actionpacked
#<3
#mustseebro
#surprising
#greatvisualfx
#lol
Pixar finally comes back to creating original stories, of which they are best at. As an older brother myself this film seems to hit the right places and give me the feels. This film is very entertaining and never boring. It can also be viewed a second time to pull apart the many deep themes and messages within it. Though not the best Pixar movie, it deserves to be seen.
Literally made me cry!!!!
I loved this movie! So cute and heart-warming.
I loved this movie!!! I cried 4 times but jokes were so good they had me laughing while still teary eyes. the story is so fantastic the concept is cool but the story really delivers as an older sibling I could relate to both characters so emotional and action packed i was on the edge of my seat gasping and shocked at times my 14 years old brother loved it as well our new favorite movie
To me actually, I wouldn't call this movie was a "great" but it was quite good. And I liked the part when Ian slowly realized that Barley was there for him all along to cheer him up even though Ian never got to be with his dad.
I. Hated. The. Ending. Still a good movie though
Very realistic artistry! Good family film thumbs up!
I begrudgingly took my six year old to see this because he's been begging for days. I was honestly not looking forward to it and had very low expectations. I was pleasantly surprised at the story line and the humor. This movie wrapped up with a more real-life ending than some but had a great time throughout. I would definitely recommend this movie.
Watched with my tween daughter, she liked it, I liked it, there were funny moments. You don't have to be a boy to enjoy. It had a good story line with some fantasy in it.
Movie was all around was good, super modern as to light LGBTQIA references which is nice to see. good job disney!!
All around great movie for all ages and personalities. Pixar did a great job once again!!
I enjoyed this movie just like the other Pixar movies over the years :)
Connects with those that have experienced loss and shows the healing aspects of letting go
Left me teary eyed at the last part of the movie
you did it again Pixar making me cry
Another amazingly magical and mesmerizing story! I can never get bored from the stories that come from Pixar, and this one was just phenomenal, enchanting, and totally different than what I expected. Pixar never stops blowing my mind, I can't wait to see what they do with Soul.
Went in with low expectations and was surprised how good it was! Awesome art direction and story. Definitely recommend, great date night movie.
Good story! Enjoyed with my 11-year old son!
L O V E !!!! absolutely amazing
great whimsical fun movie. Can't help not crying. great cast of characters
this is one got me, I haven't cried in a movie ever, I was balling in this one. it really touched closed to home. just watch it
Well written and love the characters!
this movie is great. it was really adventurous 👍🏻
Be Ready to Cry at the end
Beautiful movie with a beautiful meaning about life & lost of a love one.
Enjoyed it. Loved the message.
I thought it was a great movie. Took my two 15 year olds to see it and they actually really enjoyed it. Definitely a must see family film.
It was a beautiful movie! Made me cry more than once and made me laugh out loud more than once. Must see !
I loved this movie so much. It was so heartwarming!!
If you're not a teenage boy with an older brother, could be a bit boring and hard to relate
I liked the movie but not a big fan of the ending
A lot of fun. Emotional with a great story.
Pixar still has enough magic to fill in a heart warming story
Not exactly Pixar's best. But it's not its worst either. It's somewhere between Inside Out and Good Dinosaur.
I'm grading this on a curve based on previous Pixar movies. Was the movie good? Yes! Was it one of the better Pixar/Disney animated movies? No! Kids loved it but I was disappointed with a few things. One being there was no musical numbers or musical hooks that you left thinking about. It was kind of bland. I also wanted more of the pet dragon. Story was heart touching. But overall, just not the best.
Though not Pixar's best, I still loved it. Great story, great cast, though the plot can be a bit formulaic, they do put it to good interest
Not Pixar's funniest movie, but has great character arcs and a surprisingly emotional ending.
Great movie and tugged at your heartstrings. My only issue is that it was stretched out and not enough side characters. I also hated the Simpson's short!
not my favorite Pixar film and while the film has a lot of cool concepts and good character moments, it has some flaws and odd storytelling quirks and cliches I disliked. I'm glad I saw it and it's fun for families but not Pixar's best or most imaginative.
Metacritic
Onward's ups and downs suggest these probably are less magical times at Pixar. But that doesn't mean with enough hard work or concentration — or maybe just following your gut — that the magic can't come back, if only for a little while.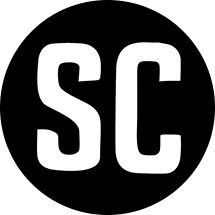 It lacks infectious magic. Any promise of originality fueled early on by the amusing sight of unicorns sniffing through suburban trash quickly dissipates as the siblings' journey gets under way, their progress marked by slapstick gags, predictable close shaves, encounters with characters that often feel like plot padding and standard life lessons writ large.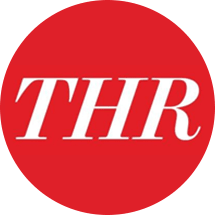 David Rooney
The Hollywood Reporter
Burdened with a drab quest narrative and populated by sweet but unmemorable characters, the studio's 22nd feature still delivers glorious animation and the occasional tear-jerking sequence. But whether it's the pedestrian design of this mythical realm or the simplistic story of squabbling brothers in search of their long-lost father, Onward never feels like much of an advancement.
Tim Grierson
Screen Daily