Atom User Reviews for Once Upon a Time In Hollywood
POPULAR TAGS
#greatcast
#original
#hilarious
#clever
#surprising
#mustsee
#great
#seeingitagain
#awardbuzz
#slow
#smart
#intense
#leavekidsathome
#boring
#epic
#notmyfave
#justokay
#mustseebro
#lol
#blockbuster
If you took all the good parts and put them together you'd have a awesome 30 minute show.
Too long and very disjointed
This is all we want from a movie.all the cast did a great job.It brings you to LA in 50 years ago and such the enjoyable scenes.The best movie in the recent 5 years!
Meh. 3 hours of build up to 10 min of action.
Loved it! If you're a Tarantino fan, you won't be disappointed. Leo is fantastic but Brad steals the movie. Whole cast was great. I had a blast!
Easily one of the worst Tarintino movies.
very very slow. Movie was basically about nothing until the last 1/2hr
Movie was very slow didn't make much sense, great actors but the last half hr of the movie was the best. Would I watch again no.
Brad Pitt & Leonardo DiCaprio are so damn funny
This film was so well produced, directed and shot. Acting was superb. What a great 2½ hours of movie excellence.
Seriously Brad Pitt took down Bruce Lee like that?
To try and sum up in words this movie, I couldn't. Go see it, see it twice. It's that good.
Tarantino brings it every time! Leo was fantastic, as usually; definitely Oscar worthy performance. I feel in love with Margot Robbie! She brings such a sweetness and lovability to the screen. Brad Pitt was superb as supporting actor. Every cameo was exciting to discover, except where's Quent? I loved every minute of this film.
Tarantino's most meandering film to date, with a fantastic 30 minute ending that wasn't worth the set up.
great acting, and I'm also happy I got to see some gore 😬
ONE OF THE BEST QUENTIN TARANTINO MOVIES I'VE EVER SEEN! GREAT CAST! GREAT ACTING! SOME ACTION/GORE EVERYTHING YOU COULD EXPECT FROM A QUENTIN TARANTINO MOVIE!🙌🏾🙌🏾🙌🏾🙌🏾🙌🏾🙌🏾🙌🏾
Holy hell that was amazing
Quentin Tarantino... you've done it again.
The movie takes a while to get started. Would possibly cause some a loss of interest and impression of a bad movie. Try to put your mind in the 50s and you will see some great acting. Probably not one of Tarintinos best movies. Keep an open mind and I think you will enjoy it overall. I will say it's way too long.
If you like the style of Tarantino films, this one shouldn't disappoint you. His films are always disjointed, in a good way, weaving multiple story lines, and telling a great story. There were truly laughable moments and some slow points, all things I expect out of a Tarantino film, which are well-balanced and round out the film as a whole. The cast is fantastic and the acting was superb. I loved stepping into the backlot of Hollywood cinema in the 1960s. It was a unique and refreshing tale with great characters. I'm unsure what the reviewers who gave this film such low ratings expected, but this was very much in keeping with a Tarantino film and nailed it in every way. While this wasn't my favorite Tarantino film, I really, really enjoyed it and it's a wonderful addition to his collection.
If your a fan of old Hollywood. you would enjoy this moviie!
A slow burn film that kinda feels like a Tarantino film but ultimately is a tad boring with no plot, character arcs, or meaning other than "look at this luxurious representation of old Hollywood". The ending makes it a lot better but I don't watch a Tarantino film for the ending.
This film had great music, the scenery was good. It took too long to get to the exciting part.
Great cast. Hilarious scenes. Makes you do some rethinking of iconic people. Do some research on the Manson family murders of Sharon Tate to give this movie more understanding. All the little details make it feel like you are transported back to the 1968-1969.
went into not know anything about it. was surprised, but it was good overall.
Better to go with no expectations and know that it's a long movie
Movie is sooooo slow. Definitely a very different Tarantino flick. The last 30 minutes is great though.
Not a typical Tarentino movie. Not Pulp Fiction. it is decent / good movie. Only violent until the ending.
A meandering movie that brings great tension, excitement, and sorrow. I wish it was shorter, for sure.
Good performances from Leo and Brad, but the movie is very slow and I didn't care for how the Manson Murders was altered.
Phenomenal film. Tarantino is the man!
this movie had no direction but I still had a ok time watching it.
Last 20 minutes was the only good part
A nostalgic look back at Hollywood in the Sixties. All baby boomers will remember the reference. A surprise ending will have you cheering.
I loved the humor and if it focused on character development as its plot, it would have made it a lot better. But the subplots and ending were not very good... Very Tarantino, but not needed in this film. The way it played out in the film could have been better if they used the one a Wikipedia user made (https://en.wikipedia.org/w/index.php?title=Once_Upon_a_Time_in_Hollywood&oldid=907859948), but in cinemas it took way too long to get to and it wasn't built up that well... I wish Tarantino didn't make the final act an action scene payoff and made it about the characters. Would have made more of an impact on me and would have cut the subplots that were not needed and could have made the film less boring. Disappointed Tarantino and Sony...
A lovely slice of what if with a big dollop of "gotcha". I grew up in the valley and Hollywood in the 70's. Spot on. I even remember some of the radio shows played in the background. It was fun. On the buy to watch over and over list.
I thought it was a fantastic fairytale. I loved the soundtrack. Quentin's foot fetish was never more evident. I got a Newman/Redford vibe from them, I want another film with those two.
The chemistry between the two leads is what really carries the movie. There is no real plot. The narrative meanders a lot , but the movie is more of a character study of the life and career of an Old Hollywood actor whose star is fading and the relationship he has with his longtime stuntman/friend. This is also Quentin Tarantino's love letter to Old Hollywood movies and television. If you go in knowing it's a slow burn, it's long, and you won't get a lot from Margot Robbie (she's more set decoration than anything.) then you'll probably enjoy this flick
I really loved it! Really great performances! Leo and Brad definitely the best actors!
SO BORING. First time I ever walked out of a movie. Save your time and money.
If junk action movies are your favorite genre, this movie might seem slow to you. The movie is dialogue-heavy. Tarantino uses flashbacks throughout the movie to establish characters and describe current events, which is fitting since the movie is inspired by a historical event and describes real people. All of the scenes tie neatly together in the finale, there isn't a scene in a movie that wouldn't contribute to the story or the internal conflict of the characters. There isn't nearly as much gore as in other Tarantino movies, which is refreshing and fits the atmosphere. All in all, very satisfying. loved it. P.S. whoever claims it to be the worst Tarantino movie surely haven't seen Django unchained.
I loved it. I wish real life had happened this way.
This movie is so well done!!! If you want nonsense action this movie not for you. If you want a clever,fun story to see!?!? This is a hit for you!!! Just out-of-the-box good!!!
This was the weirdest show that was so slow for 3/4 of the show, then the end didn't make sense. I'm so confused about it
Metacritic
For those well-versed in the writer-director's work, it's a credible and intriguing addition to his filmography. Yet at 2 hours and 41 minutes, it also feels too leisurely in connecting its threads, especially compared to the crispness of something like the World War II epic Inglourious Basterds.
Once Upon a Time… in Hollywood is uneven, unwieldy in its structure and not without its flat patches. But it's also a disarming and characteristically subversive love letter to its inspiration.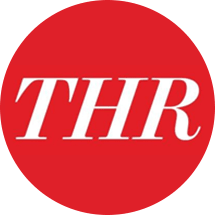 David Rooney
The Hollywood Reporter
It sits at the mature end of Tarantino's work, bringing his tongue-in-cheek storytelling together with exquisite craft and killer lead performances from Brad Pitt and Leonardo DiCaprio. And yet, it's still very much a Tarantino film, trading in genuine emotion one minute, unapolegetically silly the next.