Atom User Reviews for Old
POPULAR TAGS
#original
#clever
#creepy
#intense
#surprising
#justokay
#notmyfave
#boring
#greatcast
#slow
#mustsee
#smart
#predictable
#great
#heartpounding
#snoozefest
#datenight
#seeingitagain
#lol
#greatvisualfx
The idea of the movie was interesting, but the payoff was dismal. A lot of the movie was spent following a group of disoriented people yelling at each other. Also, a lot of the dialogue and transitions were clunky. In terms of M. Night's movies it's slightly better than The Happening, but nowhere near as good as Split.
The most original idea i've ever seen in years. Horrifyingly suspenseful. Great twist. 9/10 would recommend!
Movie lacked an actual story line, actors were terrible, cheesy corny lines that nobody would say, camera work was shoddy and can make anyone frustrated. Don't see this movie just wait for it to hit Netflix. Horrible waste of time movie.
You know it's M. Knight...
Unintentionally Hilarious
Would not waste your time watching this it sucked
It's an M. Night Shyamalan movie, so go in expecting it to be a little silly. The acting isn't the best and there are lots of inconsistencies in the aging concept so that they could keep a certain actress for as long as humanly possible. He always has interesting ideas, but the ends of his movies usually ruin it for me. This ending want a total flop for me, so I was pleasantly surprised. I'd watch it again. At least it's original, which is more than I can say for most of the plug-and-play action junk big production companies put out.
I usually hate when people fall asleep during movies. My GF fell asleep and I was okay with it. Later joined her. Acting sucked too btw.
I thought the movie was very original and clever. I would watch this again.
After watching you don't really know what to say about it. It certainly wasn't good, but it wasn't horrible either. It was something.
It's a movie that keeps you in your seat to see how it all ends, but the camera work was horrible and things just happened so fast there was so suspense or build up!
The railer covers most of it
I never expected it to end the way it did... Very shocking!!!
The concept of the movie was wild, it was a good watch!
What was everyone else that gave it 1 star expecting? Have seen all of his movies since Sixth Sense and no one makes a movie like him. A rocky last few years but he is back.
Why is it so boring M. Night why...
It was good but chose to go both dark and tied with a neat ending at the same time. Not sure how I felt about that.
I usually love original ideas, this was one of them. Didn't love the ending. but for the most part, I enjoyed it and so did my family.
Probably one of his better movies, but as usual the ending or "twist" was a bit lacking but no where near as bad as like The Village was. I wouldn't skip it, it was a good movie overall
the were acting like 1st time actors; I didn't care for how the director kept spinning the camera & showing them 2 close.
The movie was up and down. It started off good and then just got boring and weird in the middle of the movie. The last 10 minutes of the movie was good explaining everything that's going on.
Many loose ends. No closure. Slow and predictable at times. Not the best acting from big names either.
Movie is corny! One of worst movies I've seen in years. Two hours of my life I'll never get back. Definitely wouldn't recommend it. I rather watch paint dry..
A great story with a horrible screenplay and mostly bad acting. The dialogue was laughable. Only a few genuinely touching and horrific moments, but this movie treats the audience like they are dumb.
Shyamalan tries something different here but it ends in lackluster fashion. Still a great director, but needs a better writer for his stories.
There wasn't any suspense. The camera angles were weird, especially when it came to the kids.
Great movie. M. Night Shimalayan's best movie since "Sixth Sense".
The cast lacks chemistry or any acting skills, which honestly ruined what could have been easily been a salvageable movie if recast was preformed for the main character's. There was such a disconnect with the audience and the main family that you were driven mad to wanting to see them fail to leave the beach to save humanity from the possibility of having spread it to the rest of us. This story was rich and honestly would have been saved in the casting wasn't lazily put together thinking that the beautiful beach scenery could save it- random panning does not save the plot. The story for the kids really sickened me. Aging is one thing but really thinking that the kids vocabulary and sense of self without confusion of being, really took this story to another level of laziness in the writing. I cannot write more on this film's every aspect due to respect for my time and yours just don't watch.
It was ok. Not something I would watch again
the story was good but the camera shots was not good at all
i did like the theme and where the story was going but the twist....very stupid ending boring but its M. Night Shyamalan idk why i expected something better
"Boring with stupid dialogue" is the best way to describe this movie. It's like he had an idea for a movie and cast the picture then the Friday before filming said to himself "well I guess I better write a script now".
Ladies and gentlemen you can skip this one! Not very good at all, acting is overdone, and the story is mediocre. Sorry
Very intriguing concept. Absolutely beautiful imagery filled with powerful close ups. The story seemed to lag in the beginning but came together beautifully in the end. This is easily one of his top 5 greatest films.
Really bad movie, not worth it.
different storyline but similar plot to something else I've seen not that long ago. it kept me entertained but I felt the ending was rushed. in fact ..the whole movie felt rushed
Metacritic
The actors do what they can, but even the talent assembled here can't help getting swallowed up in the Shyamalan vortex of nonsense.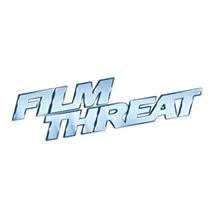 Alex Saveliev
Film Threat
Viewers who can take it at face value may find a chill or two here, but ultimately Old can't escape the goofiness of its premise long enough to put its more poetic possibilities across successfully.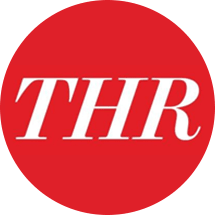 John DeFore
The Hollywood Reporter
More frustrating than nerve-wracking, Old is hampered by its one-dimensional characterisations within an intriguing set-up.
Tim Grierson
Screen Daily