Atom User Reviews for Ocean's 8
POPULAR TAGS
#greatcast
#clever
#fun
#girlsnight
#smart
#hilarious
#mustsee
#great
#surprising
#girlpower
#rihanna
#sandrabullock
#datenight
#seeingitagain
#epic
#justokay
#lol
#predictable
#actionpacked
#<3
You wanna get you zzzz's perfect movie!
A good and entertaining movie!! No it's not a Oscar worthy movie, but it's nice to see an all female cast for a change in this type of movie !!!
It was entertaining... an Ocean movie for sure. Wish Danny would've made an appearance because come on, he ain't dead... but maybe for the sequel?
was a good time out. effing love sandra bullock! she always puts in the work!!
A bit slow but I loved the movie overall. Was very funny and the chemistry with the cast was phenomenal!
Needed more action of some sort but entertaining.
It's a great movie but I like the other Oceans more. It's a little long windy.
Good movie. Worth watching at the movies. I would say not as great as the other Oceans movie though. Had high expectations I guess.
Pretty good, but not enough action or adventure. I enjoyed the diverse characters!
I love Sandra Bullock and her character was portrayed on point. Overall, some parts felt too forced like the dialogue was fast-paced and I still didn't know why there was a need for the head fashionista, Helena Bonham Carter, to be falling apart and eccentric. Her (not Sandra) was so forcibly clumsy at times, you just wanted to pity her. The amount of gals to make the group of gals felt unusually necessary. but maybe I'm not much into chick flicks anyway. I felt like 5 of them were enough...3 of them felt like Fillers.
Great cast but the movie was not that great! It was ok!
It was very enjoyable and kept moving so you never got bored.
Definitely better than the other Ocean's movies
Both me and my mom really enjoyed this movie. I definitely would watch it again.
Thought the movie was done well.
Amazing movie and Sarah Paulson is the best!
Loved this movie a LOT! 👍👍👍
I thought the movie was very interesting and well made. I would happily see it again to see what I missed.
Great cast. Poor dialogue. Terrible sound. Not at all exciting or mysterious.
App was stupid couldn't get my money back
Captured the spirit of an Ocean's movie. But it felt a bit forced. Very predictable.
not as clever or as smart as the previous movies. still fun though.
I thought it was entertaining and enjoyable
However the movie was not great. I was so excited to see this movie so it was really disappointing. I kept waiting for the movie to get to the good part but it never happened. A real let down.
Like an elephant dart to the neck
Was a little slow but still good.
once again Hollywood has failed to wow me with one of their political corrected reboots. in this installment our main character is a sister that no one thought to mention in oceans 11-13. the movie should have ended a half hour earlier than it did but instead it got run down and convoluted beyond rescue. while most of the acting was great the characters didn't fit with the franchise. the majority of the crew weren't career or even amateur criminals. the casting was pretty good with a few complaints. I was not a fan of Rihanna and even though I love anne Hathaway I did not like her character at all. some parallels were included to give more of the feel the Clooney oceans movies had. lulu was a great parallel character to rusty and the revenge theme was present although delivered differently. the biggest saving grace of this film was the way it was cut and scored. although it was otherworldly and didn't deliver much of the same we wanted from oceans st least it still felt like oceans
It's all about the third act.
Nice cast... a bit slow at times...loses energy ... the other Oceans movies much better... get the girls a better script next time...
Kept me engaged and entertained. Fun movie!
I was having trouble staying awake. it wasn't as attention grabbing as I thought it would be. if I would have waited for it to come on cable I would probably had enjoyed it more.
It was okay but previews were better than the film. The pace was slow and there wasn't a real sense of chemistry between the cast members.
Great cast, fun storyline although towards the end there is a segment that just hangs three with no connection. Otherwise it would have been 5 stars
great movie, must like the others
we live in a PC world where a PC movie gets 4 1/2 stars where it deserves 3. simple movie with no real surprise. lazy writing where a 13 year old can solve a problem in 5 minutes & if you Owe the IRS 2 million dollars and acquire 36 million to pay it back they won't bat an eye.
Metacritic
Ocean's 8 is in many ways a mirror image of its predecessor, but it's most delightful when it follows its own path toward girly transcendence.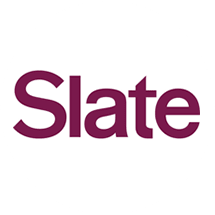 This is a self-satisfied exercise that's only occasionally as much fun as it thinks it is.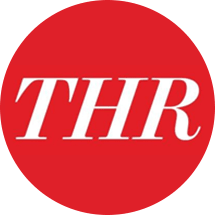 David Rooney
The Hollywood Reporter
British actor and TV host James Corden gets a bigger role in the story's last act, but even his cuddly charm and pop culture cachet fails to bring this surprisingly flat action comedy to life.
John Hazelton
Screen Daily