Atom User Reviews for Nope
POPULAR TAGS
#interesting
#original
#intense
#greatcast
#clever
#creepy
#mustsee
#smart
#epic
#greatvisualfx
#surprising
#heartpounding
#seeingitagain
#great
#actionpacked
#blockbuster
#mustseebro
#terrifying
#hilarious
#slow
Such a cool spin on aliens/ufos and a nod to how we tend to anthropomorphize everything.
I really wanted to like this movie but I'm not sure how I feel
While it had some "made you jump" moments, the overall movie was hot garbage left on the curb for a week in August. It was slow as hell. I almost dozed off if not for one of the shock you moments. The premise was ok but could've been thought out better. A big alien blanket creature. Really!!! It also could've been saved by better acting (Keke Palmer's character was especially horrible), execution, and effects. Not good at all. 👎🏾👎🏾
Cinematography and sound design make this film what it is. Acting was solid not great, campy at times, the horror elements were fantastic, the subplots were fun additions but the ending brings it down for me. Dramatic yes, does justice to the story if you look deep into it wraps up fairly nicely.
It's a NOPE for Nope. Utterly confusing about the aliens purpose. Skip till it streams online
Great movie! Suspenseful, funny, unsettling. Definitely one to experience in a theater.
Probably the best modern "alien" movie
DUDE BESIDES MEN...THIS WAS LITERALLY THE BEST MOVIE OF THE YEAR...JORDAN PEELE HAD A MESSAGE FOR US IN THIS FILM💯🤘🏾
this movie is a no go or a nope 👎🏽
Original, I'll give it that. It seems like they filmed several scenes they couldn't handle tossing out and threw them in with absolutely no tie in to the plot in any way shape or form. It was nice to see something different, but honestly this is a movie I wish I would have waited until it was streaming, and even then I probably would fall asleep.
What in the actual [email protected]%k was that?? C'mon Jordan Peele you can't be serious with this bull💩 bruh. Creepiest part of the movie was [email protected]%kin CHIMP going crazy on a film set and [email protected]%king everyone up, which had absolutely NOTHING to do with the film's plot. Don't really know why it was involved in the film to begin with. Another creepy part ended up being kids playing a prank. Nothing else, i repeat NOTHING ELSE in the film is scary or creepy, hell not even tense. The monster of the movie was a cheap [email protected]%king knockoff of War of the Worlds. I cant believe i wasted a matinee ticket on this. 2 hours of my life I'll never get back. 3 with previews. Save your money and your time. This movie sucks. Literally nothing but regret after watching 💯💯
i need Michael Peña to explain this movie ,but nice movie
Feel like it was all over the place .. some parts were good but couldn't get into it
A Two Hour Movie that couldve been 45 minutes
I need to watch the film again. I developed a number of theories as i watched it. I believe watching the film again will provide me more insight. On first watch the movie contains lots of references to the real world, symbolism and cleverness. If your a person who enjoys connecting the dots, then you may enjoy this film. Jordan Peele is amazing.
I really enjoyed it! I can get why Some people aren't gonna like it but ignore them it's great!
terrible actually 0 stars
KeKe Palmer is the true break out star!
Amazing and perhaps my favorite of Peele's films.
Well done Mr. Peele. Can't wait to see it again.
Avoid it. The movie makes no sense at all.
Very uninteresting Movie. Very little suspense. Nothing original.
Interesting but disappointing
i'm not sure why people are leaving bad reviews on this movie. it was really good to me, i went in with no expectations but only the mindset that jordan makes interesting movies, and this movie was really entertaining and different. it makes us all ponder again on that curiosity of if something extraterrestrial is truly out there.
It wasn't bad but wasn't great. Not really sure lol
Quality acting, very interesting storyline. Horrible special effects
I always feel like I need about three solid days to process a Jordan Peele movie. So with that said, my two-star review is on day 1–I just don't get it at this point? Cinematography was the saving grace of the film I think and the reason I gave it two-stars. Cast is good but I think because of the plot they weren't given an opportunity to shine? Just so many questions left for me.
A little slow but interesting and entertaining
A straight forward story to follow unlike Peele's other films of Get out and Us
A solid Jordan Peele film, several moments in the film are gripping and intense. A true synthesis of horror and suspense. That said, this felt like three, maybe four, different movies jockeying to be one film. Many cool concepts (homages to Hollywoodland, anime refs), but much like "Us", the movie out reaches its grasp at points. Still worth the watch, but might require another.
Not what expected but was good
Metacritic
Peele, really, is the magician disguised as a filmmaker. Nope is the sleight of hand so slick you'll never question how the trick was pulled off.
Clarisse Loughrey
The Independent
The best, eeriest parts of director Jordan's Peele's third feature, "Nope," are as good as anything in "Get Out" or "Us," and they're very different from either of those earlier triumphs of imagination. This one is a three-fifths triumph, which means whatever you want that to mean. To me, it means go.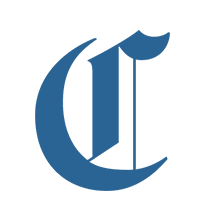 Michael Phillips
Chicago Tribune
Peele is not just making an inventive sci-fi thriller. Nope is tinged with the acidic satire that suffused his last two movies, as Peele examines why the easiest way to process horror these days is to turn it into breathtaking entertainment.