Atom User Reviews for Nobody's Fool
POPULAR TAGS
#hilarious
#greatcast
#lol
#mustsee
#girlsnight
#great
#lovestory
#datenight
#seeingitagain
#funny
#lovedit
#leavekidsathome
#greatmovie
#awesome
#sheready
#allthefeels
#epic
#mustseebro
#surprising
#clever
Really deep gut busting laughs!!
Sometimes love stares right at you , handing you a good cup of coffee.
It dragged. Few funny parts but overall too obnoxious
i loved this movie so much. my girl from Glee was in the movie and I was so happy. The movie made me laugh from beginning to end. Tiffany was great with this cast of women. this movie was so much better than night school. Do more movies with Tyler
Very good movie both me and my husband enjoyed it
Hilarious!!! This is a must see! #OmariHarwick can get it 😍😍😘😘
It was a good movie. The language was a surprise to me but overall it was a good movie to see.
#mustsee#greatcast#smart#great#clever #lovedit#leavekidsathome My husband and I made it a date night and laughed from the beginning to the complete end of the movie!!
Tiffany is crazy stupid funny!!😂😂😂
All I can say is Omari, Omari, Omari! He is one good looking man to look at on screen!
Cute movie to see with the girls. I do like that the main characters best friend is plus size I'm happy to see we are moving past everyone having to look so called perfect. And she's a great actress. Tiffany is over the top ! Funniest part is toward the middle I can't say I'll spoil but when you see it you'll know. It's a surprise character. Have fun !
It will have you laughing one minute and crying later.
Great story line. I felt great afterwards.
havent laughed like that for while!!
Great Movie, a eye opener about real love who stares you in the face everyday that we take for granted
I don't know what some of the others are talking about, but Nobody's Fool was amazing. I'm going to see it again.
Could've been better with that casts. Poor writing.
typical fall for the wrong guy and end up with the right guy movie.
Not sure why so many people like this movie. My wife and I didn't find it all that funny and a laughs (what there was of them) to be forced. We also found the main character to be a bit annoying... Lots of unnecessary nudity and sex scenes that really weren't needed. Overall not a great movie and wish we'd skipped it..
Tyler Perry's movies are getting better and better. This will definitely make you laugh out loud.
It was funny but could've been a lot better
Excellent movie , well thought out! Well casted!! The audience laughed the ENTIRE time! Another great job for Tyler!!!
So bad! Tiffany Haddish is always great but the movie overall was terrible. Would not recommend. Poor acting, generic story line and just generally so far fetched
The cast was awesome! This is a hilarious love story! A great girls or date night movie.
Don't be a fool....skip this one.
They were a few funny moments and one short instance of substance. Orherwise, , it was a real disappointment.
This was a romantic comedy and I didn't expect that at all.
Ehhhh...it was ok. Some cute moments but could have easily just been a made for TV movie.
Sad to say, because I love Tyler Perry's movies, but I found this movie to be missing the humor. I was not impressed and would not recommned
said the n word way too much
Laughed the entire time!!! So good and relatable
Bad Romcom even though Tiffany Haddish killed it
It was okay. Haddish was brash funny, not hilariously funny. The chemistry of the lead actors was barely there. Would save your money and see it when it is at the discount theater or Netflix.
Movie was cool. Some parts seemed like they tried too hard to be funny but then some parts were actually funny. The script seemed rushed and the ending was weird 😕. Not my fave but Tyler Perry movies just aren't that good to me anymore.
not as funny as the previews lead it to be, but still a great movie!
This movie was hilarious. Also had a good message.
It was a nice movie--not as funny as I thought it would be. Definitely not something I would pay to see twice
Metacritic
Even with all of Haddish's hard work, she still can't clean up the mess she's landed in.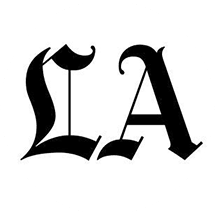 Kimber Myers
Los Angeles Times
Too much of Nobody's Fool makes do with well-worn exchanges and contrived, overheard conversations.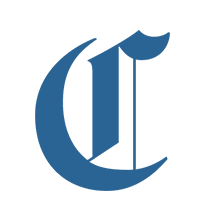 Michael Phillips
Chicago Tribune
In Nobody's Fool, Tiffany Haddish is just furious and funny enough to make you wish that the rest of the movie wasn't a droopy romantic comedy without the comedy.