Atom User Reviews for Nobody
POPULAR TAGS
#actionpacked
#intense
#great
#mustsee
#clever
#greatcast
#lol
#epic
#mustseebro
#seeingitagain
#awesome
#hilarious
#surprising
#datenight
#smart
#leavekidsathome
#original
#greatvisualfx
#blockbuster
#heartpounding
I gotta say, what a terrific movie. great story with a good flow. I will definitely watch this again. just wow 👏 I watched this at the Dolby Cinema in AMC, made the movie watching experience so much fun.
it's worth the money for the ticket alone the movie feels alot like Shoot'em Up with a grindhouse twist. Honestly you can't go wrong with this movie for a fun popcorn movie.
funny movie need a part 2 and 3 asap
Excellent movie, my daughter and I really enjoyed it!!
Kinda reminds me of John Wick.. just not quite as good.. but it's action packed but the first 10 mins or so are slow as it kind of sets up the storyline.
Great movie, nothing like Shotgun wielding Doc brown!
Awesome movie. Would see it again. Must see.
Definitely feels like almost a copy and paste of John Wick... but action directed very well and well acted. Bob Odenkirk in the lead role is easily the reason to see this movie. Definitely recommend.
Really enjoyed this movie, glad to be back seeing movies in the theater.
Bob Odenkirk was so great in this movie. The cast was really good. The further it progressed, the better it got! 🔥
a great movie like John wick, but funny
Fun movie. Good to see Nobody's character underplayed. Easily immersed in the movie. Fun to root for the underdog.
not quite violent as i thought it would be. i really loved the flick. its 'Joe Somebody' meets 'John Wick'. most enjoyable.
Great movie. Fantastic from start to end. Great story building.
really great. brings the best of the actor. Jam packed action scenes
This movie makes you want to take ya belt out and whoop everything that's wrong in the world right now.
thoughtful, funny, entertaining.
All of the action was amazing and very well paced throughout the movie. I especially loved the noise it made when he crushed a guys trachea.
Exceeded my expectations!
John Wick has been dethroned by... Nobody!
Awesome movie man !!! Funny and full of action!
Awesome!!! Went to see because I love Better Call Saul!! Great cast! Bob is Awesome Writer/Actor!
I loved it !!! A must seen
If john wick was Saul, this is it LOL. Very entertaining, loved loved loved how he actually struggled in the fights, super curious if there will be a part two I hope!
Good action, didn't need to be constant action. Had good comedy and interesting character portrayals. The Mrs and I loved it.
Top of the line action flick with lots of humor mixed in. A great freaking movie, highly recommend to watch.
as a Russian I shouldn't like this movie because I felt like it was very anti-russian but I still had a good time.
Best movie ive seen in 2021. Made me laugh but also very intense. Must see action movie!
Go see it! It's awesome!!!
It was alright and had some uniquely funny moments. Felt like a bit of a let down when he finally went nuts. They hyped him up like some sort of Special-Forces-James-Bond-Spy, but he kinda doesn't know what he's doing in a fight. He's just crazy. Fight scenes did get better as the movie went on and the final fight scene was pretty good. Plot felt very irrelevant during the entire movie though
Really liked the movie. It reminded me John Wick. lots of fun.
great flick to get out and see in a theater again. deserves more of an audience than it might get... have fun!
Just as good as John Wick.
Odenkirk played against type wonderfully. Lots of action and intense fight scenes.
Metacritic
Bob Odenkirk aces his first role as an action star in this wild, twisty ride. He's such a canny, captivating actor that even when the plot gets silly you're willing to follow him anywhere.
Just like the best of the 1980s actioneers, Nobody has just the right mix of brains, brawn, and gut-busting laughs.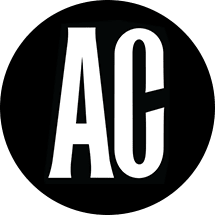 Richard Whittaker
Austin Chronicle
In the Taken movies, the hilarity of mild-mannered Neeson going on a family vacation with hand grenades in his suitcase was never acknowledged, but it was there and part of the fun. Here, the comedy is closer to the surface, thanks to the wit of Kolstad's screenplay and of Ilya Naishuller's direction.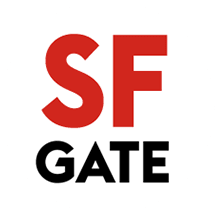 Mick LaSalle
San Francisco Chronicle