Atom User Reviews for No Time To Die
POPULAR TAGS
#actionpacked
#intense
#mustsee
#greatcast
#epic
#surprising
#blockbuster
#lovestory
#seeingitagain
#emotional
#great
#heartpounding
#greatvisualfx
#allthefeels
#sad
#mustseebro
#datenight
#clever
#smart
#justokay
Perfect send-off for nearly 15 years of Daniel Craig's James Bond. The sky really is the limit for the future of James Bond. Could have cut about 20 minutes of the film as a part of it seems to drag a bit, but other than that the best Bond film since Skyfall
James Bond died and bad ending.
Just because Daniel Craig didn't want to come back they didn't have to kill his character off. They could have written that he made it out but that he retired his number when he got married. Very stupid ending.
Livid I will Never Support another James Bond Movie Ever You Broke all Rules
Daniel Craig is the BEST James Bond
No Time to Die is a great emotional send-off to Daniel Craig's character and era of playing James Bond. The plot is very personal and loaded with high stakes near the end. Humor is used well and the music is phenomenal. Must-see for Bond fans.
Loved it. Though it was very bittersweet 😪
Solid Bond film with a number of new twists! Daniel Craig made a good Bond.
Horrible end to a great show by Daniel Craig. The writing has let him down. It was the case of too many chefs in the kitchen. Storyline made 0 sense. Rami Malik acted like he just woke up from a decade long coma and can't speak or act.
This was a great emotional movie a must see but the legend will not die
I'm a Bond lover. As one person said, "The Bond series uses timily new and current events in the plot lines." This time, the spoke up about life and how important it is that people shouldn't be told what to do. That Man should live their lives to the fullest. It seemed to. e a commentary on the insanity going on in this world. Then there's the ending. The ending of human will to fight until the end, so to speak. For me and my wife, Bond is the great escape. This movie escaped me. At a time when we truly need an escape, we were injected with reality....
Daniel Craig in his last turn as James Bond. Connery is the iconic Bond, but Daniel Craig, imho, is and has been the best Bond of them all. No Time to Die has several surprises…and I'm not talking. This one is an epic. If you're a Bond fan, you must see this one. A Bond movie never lacks for action and this one has plenty of it. As in other Bond movies 007 is a really interesting twist in this one. Don't miss the Best Bond ever!
Incredible - glad to be back at the movies
The scene with Ana de Armas was my favorite.
Great ending. Didn't see it coming
I was so sad about the ending but I really liked the movie
Nope wrong ending terrible! Disappointed.
'Woke' BS is ruining everything.
Solid finale for this saga
Bar none the best bond movie. Most are disappointed at the death of the bond we know and love. I believe it was a fitting exit for our hard working hero. Must see!
First time watching 007… The Story of the bad guy didn't make any sense to me but well… movie was good, lot of action, however the ending is a little bit disappointing.
Daniel Craig's final yet best film since Casino Royal…
Top 5 Bond movie ever! Daniel Craig awesome
As a fan of James Bond, I personally am not happy the way this one ends and for what may be in store for the future of this historic franchise. Did it really have to end the way it did. If there is another "Bond" movie, unless they pull some rabbit out of there hat, that I will be going to see anymore "Bond" movies
Wow... And not in a good way. Not going to spoil but I'd say that probably the first 30 minutes are good, can't say the same for the rest
why no billets can hit Bond…. duh 😂
Just because Daniel Craig didn't want to come back they didn't have to kill his character off.
Doesn't have that richness like past Bond movies
Could have been so much better.
Movie was great I give 2 stars because theatre power went out during movie today smh so I didn't get see entire movie
Boring plot, not enough fight scenes…just boring
the movie is too long and boring
Metacritic
This 25th 007 film is an epic, explosive and emotional swan song that throws everything against the wall for a genuinely unique entry in the long-running series.
No Time to Die has moments of pleasure, lots of them, but ultimately it feels heavy in a way a Bond movie shouldn't; its pacing is off and it can't quite sell the earnestness and even sentimentality of much of its storyline.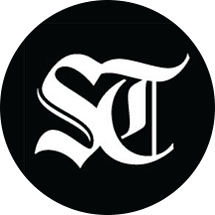 Moira Macdonald
The Seattle Times
This Bond's overall arc from modishly merciless killing machine to aging assassin with the familial feels comes off as a treacly sop to psychological complexity.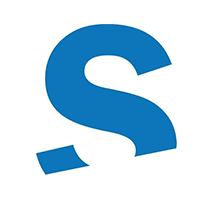 Keith Uhlich
Slant Magazine