Atom User Reviews for My Neighbor Totoro - Studio Ghibli Fest 2018
POPULAR TAGS
#adorable
#familyfriendly
#fun
#original
#great
#kawaii
#fantasy
#kidslovedit
#<3
#mustsee
#allthefeels
#seeingitagain
#inspiring
#totoro
#mustseebro
#clever
#epic
#magical
#smart
#datenight
Such a fun and sweetly surprising film. I do not tire of it. So fun to see it with someone who has never seen it before. A magical move that keeps on giving.
I love Totoro and It was great to see it on big screen
AMC didn't have the movie Subtitled.
Love this movie!! Theatre was packed! A great experience!
This movie is always great and it was lovely to be able to see it in theaters since I wasn't born yet when it first came out. I really enjoyed being able to see it with my sister, we saw a lot of similarities between us when we were little and Satsuki and Mei.
sound was too loud but movie outstanding
A beautiful, fascinating story of family for all ages.
My whole family loved it.
took my girlfriend to go see it cause she loves studio ghibli movies, it was really cute
The change of English voices kinda threw me off.
This was a super cute movie and we loved it.
Love all the Miyazaki movies!!
It was a movie with no real conflict or villain! A lighthearted escape from the usual cinematic experience.
Lovely anime, Studio Ghibli is the best.
When I heard the theme song, I immediately teared up. It brought me back to my childhood.
Beautiful Anime art work. Loved the original music
So funny and cute! It was amazing to see it in theaters
1988, wow! I haven't seen this movie in ages. Thanks for putting it in theaters. Brings me back to simpler times.
One of my timeless favorites.
Beautiful to see on a big screen
So cute! Even better watching it the second time
30 years later anf it still touches your heart!
Great to see it on the big screen!
The experience was ruined because they loaded too many people in the theater room and then stopped the movie because they were required. Totally ruined the movie. This was a one time event and can't even catch it on a later date.
The most amazing movie I've seen yet!!!!
Fun & sweet vintage film, scenery artwork is beautifully eye-catching
It was super cool to be able to see this on a theater screen!
It has been awhile since I saw it first. I took my kids and they enjoyed it as much as I did.
Wonderful fantasy for all. A gentle reminder of the power of belief.
Love this story. No violence. Kids today should have such good manners.
Metacritic
Here is a children's film made for the world we should live in, rather than the one we occupy. A film with no villains. No fight scenes. No evil adults. No fighting between the two kids. No scary monsters. No darkness before the dawn. A world that is benign. A world where if you meet a strange towering creature in the forest, you curl up on its tummy and have a nap.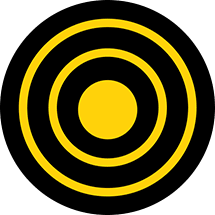 Roger Ebert
Chicago Sun-Times
My Neighbor Totoro is drawn in an expansive, naturalistic way that makes an atmosphere of trees, rice fields and hills unraveling in the distance a hypnotic shadow character. In some scenes this nature is so delicious it becomes a poetical presence. [08 May 1993, p.C3]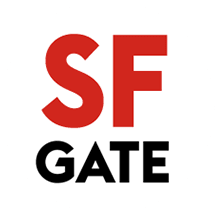 Peter Stack
San Francisco Chronicle