Atom User Reviews for My Hero Academia: World Heroes' Mission
POPULAR TAGS
#actionpacked
#epic
#great
#intense
#mustsee
#greatvisualfx
#seeingitagain
#heartpounding
#hilarious
#mustseebro
#inspiring
#plusultra
#allthefeels
#familyfriendly
#greatcast
#surprising
#<3
#fantasy
#blockbuster
#kidslovedit
The movie is action-packed with great visuals and the director throws some jabs in there that caught my attention, but the movie lacked in story/plot. All in all though the movie is the 3rd best out the 3. The villains designs and quirks are nice and the main baddie-Typical for what the movie portrayed. Some parts could've never been added and might have made the movie better. I know I'm being vague but for those who still want to see it I don't want to spoil it for anyone.
I enjoyed it from start to finish.
Don't watch it if you're tired. Expected more but, it's like a long regular MHA episode with a decent ending.
great movie, I liked the 2nd movie better, but still a great movie felt a little rushed from the middle to the end while spending a good amount of time on introductions, loved most of the fight despite feeling rushed, NGL the deku fight gave me, one punch man vibes 🤣
Way slower than the 1st movie and makes the 2nd movie irrelevant.
Dope movie but pacing is a lil slow
A definite purchase when available for pre-order!
Slow first half very slow picks up big time on the second half
So much fun! Better than most of the American Hero movies coming out. Went with friends and their 5 year old daughter. She had a blast. Tempted to go see again!
it was an awesome anime movie, story was great and the fight scenes were entertaining 👏
I'm not gonna lie, the movie was excellent!
Awesome movie to take my sisters to see the movie as they wanted to watch it as we all enjoyed it so much to the very end.
Absolutely love it! Will probably see it again next week!
Art style was flames story was alright.
Great movie. Nice SMASH ending. My favorite MHA movie is still Heros Rising.
Screen/projector too dark.
It was all around amazing 10/10
a banger of a movie. if any complaints it did no have enough best girl uraraka.
It was really good. A little slower buildup than the other MHA films but worth the wait.
must see movie. A must see again.
Good movie but very kid aimed~ it's for the kids when you see a scene where the hero pays regardless of the dangerous situation ~ I love anime, but have I matured? If you love hero, You'll like this!
Great. Needed more scenes of the other heroes shining, besides the big three. But the big three were able to shine
Definitely worth the wait and a must see if you're a fan of MHA!
Despite not being cannon I still think it's worth a look
was a good movie but the second movie is definitely allot better this one is way more fluff
loved it. I glad all of the movies have been canon. I think the friendship montage could have been a bit shorter but the fight scenes are amazing
A must own when released on dvd!!!
As a fan of the series, this delivered on all fronts. Action packed like the last 2 movies, likable characters, funny, exactly what you would expected from MHA
Loved it....Wish it was in theaters here longer
I wish shoto fight with villain more action!!!!!!
if you love my hero academia you better go see this. if you saw the first two movies you going to be satisfied with the third
It was a great movie, could've added abit more detail, and it felt abit too rushed, but overall good movie. would see again!
Better than the first two !
good movie, but the second one is still my favorite. fight scenes were pretty good, final fight was cool tho. wish they used more of the stealth suits.
Great movie, love the fighting scenes, great story. At one point in the movie it gave me dragon ball Z vibes.
I thought the pacing for the movie was great considering they included a new character that ended up being awesome. I enjoyed the movie!
1st, 2nd, and now this movie! All three are great!!! A must see. Action packed and leaves you wanting to watch it AGAIN! PLUS ULLLLTRAAA!
would definitely recommend to others. this is by far the best my hero movie yet. very interesting and kept me on the edge of my seat. almost cried at the end but overall great movie.
great movie!! absolutely loved it :)
Saw it for the second time. I love it! All the action and comedy blended well the high stakes of the story. This got me to start watching the Anime.
Metacritic
"World Heroes' Mission" has little to offer veteran fans of the series or new viewers, who won't find any of what makes the series great in what's essentially a filler arc.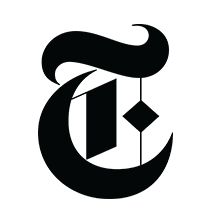 Maya Phillips
The New York Times
This is definitely one My Hero Academia adventure that should go back to the classroom.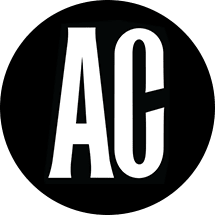 Richard Whittaker
Austin Chronicle
My Hero Academia: World Heroes' Mission boasts the franchises' best animation yet, as well as a dark and menacing villain straight out of an X-Men comic. It all results in a compelling and thrilling adventure that, sadly, suffers from being an isolated non-canon story.