Atom User Reviews for My Hero Academia: Heroes Rising
POPULAR TAGS
#plusultra
#epic
#actionpacked
#intense
#mustsee
#allthefeels
#great
#seeingitagain
#inspiring
#heartpounding
#mustseebro
#greatvisualfx
#hilarious
#<3
#surprising
#greatcast
#familyfriendly
#blockbuster
#original
#clever
Must see and I'm sure you will agree we all need to go PLUS ULTRA
Two Heroes was incredible!
THE ART STYLE WAS AMAZING AND THE VOICE ACTING WAS GREAT PLUS THE ACTION WAS AWESOME
the last fight was a let down but every other one was intense!
In short, movie was good but the ending was kinda disappointing
THIS WAS AMAZING! THE ART STYLE WAS AWESOME AND THE VOICE ACTING WAS AMAZING
Nothing's more inspiring than seeing them give it everything they got! I felt everything! Hype, feels, and funnies!
What a great movie! It was amazing to see everyone <3 This movie does not disappoint.
It was something, the ending was a bit cheesy but it's worth to watch again
The movie was PLUS ULTRA!!!!!!
Sooooo much better than the first movie. Kinda spoils some manga content though so be wary! Nothing too bad but if you're not up to date you might get a little spoiled.
Would of gotten 5 stars if it was dubbed and not subbed
Cried so hard, half of my false lashes came off.
I loved it. It was emotional and action packed, if I could watch it again I would!
Best movie out there this far! Really good, there's some things that could have been worked on towards the end but overall 10 outta 10
An asthetically pleasing movie full of emotion with a surprisingly beautiful and captivating ending.
Best movie I've ever seen
The beginning was boring af but when you hear that ost damn
This was obviated the best My Hero Academia movie yet! This was satisfying all around and if you haven't seen the series yet I would still advice you watch it to give it a shot, I took a friend who hasn't even seen one episode of MHA and he loved it! The animation, comedy, character focus and the story is all there! I don't have one issue with this movie but to say that I haven't felt this satisfied as a fan since Dragonball Super Broly! This is a must see film and with it's amazing animation it's sure to leave you on the edge of your seats! Enjoy it! PLUS ULTRA!
Look forward to seeing it again on Sunday and for the DVD/Blu-ray to come out!
A great movie for a bnha fan. It's like a fun ride and seeing more of the characters shine was a plus, seeing it again in English subtitles when I get the chance!!
I really loved this movie. It was beautiful animated and the movie was overall amazing. You could tell that they put so much thought and detail into it, which is what makes it such a good movie.
The movie was INCREDIBLE and an emotional rollercoaster. The movie starts off so wholesome, then it leaves you sobbing — but in a good way of course. bakugou and deku worked so well together, and all of 1-A as well!!!! Definitely going to rewatch this at least 100 times.
there's way too many more hashtags i want to put but this movie was so awesome. 12/10. i loved it!!
Hori really fed us this time, bless his soul 🙏🏻
I absolutely loved this movie!!!!! It was way better than the 1st one, 100%! It was great to see everyone work together and have amazing teamwork.
Action packed, but maybe a little too much action towards the end
seeing my favorite anime on the big screen was a sight for the eyes and it made me happy I had the opportunity to go watch it. it's a perfect 5 out of 7 for me.
Amazing !!!!!!!!!!!!!!!!!! Like WOW!!
Loved It. It had on the edge of my seat the entire time
Spoilers for non manga readers. Solid movie. Villain was weakest aspect but it was still a movie for the fans of the series.
that is a amazing movie the fight are great the animation was clean, we need another movie
If you want to see a emotional and VERY well animated fight that lasts 1/4 of the movie than this movie is for you!
This movie was one for the books! I'm a huge fan of My Hero Academia and this movie perfectly exploited the growing relationship between Deku and Bakugo. If you love MHA you need to see this movie!
It was amazinggggggg!!!!!!!!
this movie is heartwarming and exciting to watch. it was also inspiring.
Really enjoyed first 3/4 of movie...I cant say much without spoilers. Questionable writing choice nearly breaks laws of story universe and my faith. Also sound designers either get lazy or give up?. Very fun though, had a great time! Loved seeing all my favorite heroes being plus ultra amazing.
Metacritic
Established "My Hero Academia" fans will probably enjoy Class 1-A's typically endearing group dynamic, even if none of the jokes in the movie are that great. And their big fight with Nine is genuinely well-staged and climactic, thanks to some impressive computer graphics and director Kenji Nagasaki's thoughtful staging and choreography.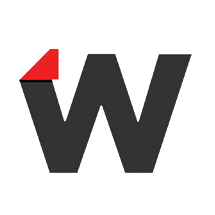 Sure, the action is thrilling and the visual effects are stellar, but Heroes Rising as a whole only manages to graze the surface of what makes My Hero Academia the series itself so great.
Toussaint Egan
Paste Magazine
Heroes Rising is an impressive piece of fan-service with beautiful character work and some of the most inventive and dazzling fight sequences that the series has ever seen. But a recycled plot and villain threaten to doom the film to the lower echelons of forgettable anime movies.