Atom User Reviews for Murder on the Orient Express
POPULAR TAGS
#clever
#plottwist
#smart
#surprising
#great
#slow
#fun
#original
#insightful
#goodacting
#entertaining
#good
#agathachristie
#lovedit
#beautiful
#boring
#mustseebro
#alldialogue
#epic
#meh
Keeps your interest. If you like murder mystery, then this is the movie for you. The pace is a little slow, but definitely worth seeing.
If you're not into mystery, DO NOT WATCH! Overall, good movie!
Not David Suchet, but still a decent Poirot. The ending reason for letting go should not have been changed but a decent movie anyway.
worst movie ever and the black in the movie is always preaching about Stalin? WTF is Hollywood trying to push?
The build up was great but the reveal fell flat
Sorry I spent the money and lost 2 hours out of my day
we love Johnny Depp, that's the only reason we went to see the movie, but the movie was somewhat boring....
Been awhile since I have seen a good mystery film, I'm glad I saw this one. Kudos to the cast for the portrayal of their characters and to the director for such an excellent job.
at first you would think the movie is slow unless you paying attention to minor details but there are good scenes here and there. The ending does make you think and makes you wander if you would agree eith the choice made if it was you. I believe this is the first time I've see Johnny Depp' s character actually die in a movie.
not for young kids, they would be bored
not as good as the original
As a huge fan of Agatha Christie, I LOVED this movie. I fangirled at the end especially to the murder on the Nile reference. Love Branagh and thought he was excellent. I can see though that for those that have not read the book or are not familiar with Agatha Christie that it may be slow moving where all of the action is at the beginning
It was a great watch but it needed more suspense! Good movie overall.
I personally liked it! It could be a bit on the slower side but its not exactly an action movie. I would watch again
An okay story with an uninspired ending.
I can't give a fair review of this movie; I fell asleep
Dull. The excessive use of CGI dilutes any sense of place the movie is supposed to have. Skip this one.
thoroughly enjoyed this movie. I guess the ending but I really enjoyed this movie.
I did not see this movie, nor did I purchase on atom... not sure why this review is showing in my queue
trailer was better than the movie
Great cast! Thought it might be predictable, but it wasn't.
I think the ending was a little cheesy, definitely underwhelming.
Not at all as good as the book
Didn't like it. The movie was highly contrived. Should have guessed that would be the case. But overall, they made a pretty good version of the movie. However i didn't care for the overall plot and very contrived nature.
Slow moving, especially with the accompanying sound track, but it stated off with some cheeky humor and had a good array of characters / actors
Not as bad as the reviews indicate. Worthy of a matinee or free viewing
Not as suspenseful as I expected. Nice sets and scenery, but a little bit slow.
It's a train full of acting.
we couldnt keep our eyes open it was long and boring. you could hear other people snoring during the movie
slow but interesting. Thing that you can expect from detective movies
The movie's concept was great, on film was NOT so great!
Artistic and enjoyable. Worth the time and $$
As boring as a super hero/comic book movie
It's a good movie and a lot of known actors were in it.
beautiful scenery and costumes . great acting but slow
It does great justice to the novel
Not a remake of the Sidney Lumet film. Definitely worth watching. It is very much an Agatha Christie adaptation, not a modern detective drama, so don't expect to figure it out from the clues laid out throughout the movie. Just sit back and enjoy the beautiful shouts and wonderful performances.
Metacritic
Branagh is more preoccupied with the challenges of keeping a movie set in a series of steel tubes visually interesting than he is in engaging its story.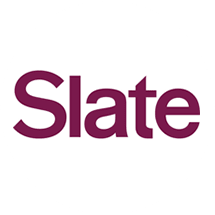 Given the confined nature of the material as well as its period-specific aspects, this is a yarn that does not exactly invite radical reinterpretation. As such, its appeal is confined to the traditional niceties of being a clever tale well told, with colorful characters that are fun to watch being made to squirm by the inimitable Belgian detective.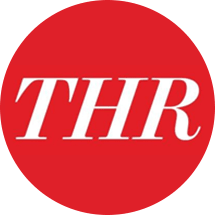 Todd McCarthy
The Hollywood Reporter
Branagh, in his direction and especially in his performance, can't help but overdo the cheeky artificiality, which keeps Murder feeling more like a well-designed exercise than a delectable thriller.
Tim Grierson
Screen Daily