Atom User Reviews for Murder on the Orient Express
POPULAR TAGS
#clever
#plottwist
#smart
#surprising
#great
#slow
#fun
#original
#insightful
#goodacting
#entertaining
#good
#agathachristie
#lovedit
#beautiful
#boring
#mustseebro
#alldialogue
#epic
#meh
Keeps your interest. If you like murder mystery, then this is the movie for you. The pace is a little slow, but definitely worth seeing.
If you're not into mystery, DO NOT WATCH! Overall, good movie!
Not David Suchet, but still a decent Poirot. The ending reason for letting go should not have been changed but a decent movie anyway.
worst movie ever and the black in the movie is always preaching about Stalin? WTF is Hollywood trying to push?
The build up was great but the reveal fell flat
Sorry I spent the money and lost 2 hours out of my day
we love Johnny Depp, that's the only reason we went to see the movie, but the movie was somewhat boring....
Been awhile since I have seen a good mystery film, I'm glad I saw this one. Kudos to the cast for the portrayal of their characters and to the director for such an excellent job.
at first you would think the movie is slow unless you paying attention to minor details but there are good scenes here and there. The ending does make you think and makes you wander if you would agree eith the choice made if it was you. I believe this is the first time I've see Johnny Depp' s character actually die in a movie.
loved the book and the movie!
As a fan of both the book and the original 1974 film, i was apprehensive of this new adaption. Kenneth Branagh does and interesting job of keeping the movie some what different and interesting, but i was hoping for a more faithful adaption to the novel. it was a bit annoying to see a few cgi shots and a stupid action sequence in a agetha christie film. still a decent movie on its own, but i doubt todays younger movie audience will find this exciting or intresting
Great remake. Awesome scenery!
I did not see that ending coming. What an incredible movie!
So good!!! Spoiler Alert...They all did it!! Hahahaha lol jk... no seroiusly watch this movie! It has a grea plot twist!!
it's not a sitting on the edge of your seat kind of movie...but graphics was good and the actors as well
Everybody dies at the end
It had a great twist at the end.
was able to predict it but still surprised by the end
just should have left the cursing out
i loved it!! it was worth the money
So the movie was pretty good until the ending. I reeled me in and when it started to feel like it was dragging it picked up. The ending, however, left me disappointed to the point that I won't see it again.
Some differences than the book. If I didn't read the book I probably would've liked it more. Had comical pieces that didn't feel like it fit to me.
Kept me hooked all the time, and the twist at the end was fantastic!!
really good movie. great cast! nice change of genre
The movie was 3* at best... I.T would be five because I got a free movie ticket out of I.T but for the movie I only paid five bucks for can't complain
great movie; keeps you on your toes
Good story, interesting plot. But the direction and editing could be improved on. The dialogues are long-winded.
Great cinematography and cast
It was good, but simple. Not as mysterious as a Sherlock Holmes type of movie
it reminded me of clue a bit but so much better with amazing actors
great movie, great plot, great acting. i wouldnt mind a second installment
kept me on the edge of seat
It was decent. If it was more suspenseful it would be great!
would've liked to see Johnny depp more integrated in the movie!
ending was a flop You figure it out pretty quick
well done thought provoking movie.
If you can't get a nap anywhere else, $5 to take one during this movie was worth the cost. Extremely broken acting and anticlimaticism.
The movie looked beautiful, and the story was great! When the killer was revealed I was speechless.
great idea clever but a bit slow
We loved this movie, excellent acting and beautiful cinematography.
Les Misérables did this story... only a lot better though.
I have read the book many, many times. There are differences, but they make sense and actually make the story better
So many famous actors in one movie
Very good film. If it makes me cry, that's a win in my book.
first half was horrible but second half got better ending was amazing
Metacritic
Branagh is more preoccupied with the challenges of keeping a movie set in a series of steel tubes visually interesting than he is in engaging its story.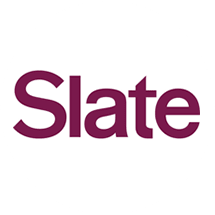 The current cast is cursed with the director's lust for gravitas. Searching for emotional truth in Agatha Christie, Mr. Branagh succeeds only in killing her playfulness.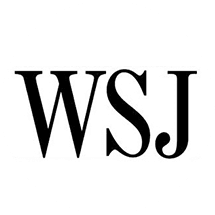 Joe Morgenstern
Wall Street Journal
Given the confined nature of the material as well as its period-specific aspects, this is a yarn that does not exactly invite radical reinterpretation. As such, its appeal is confined to the traditional niceties of being a clever tale well told, with colorful characters that are fun to watch being made to squirm by the inimitable Belgian detective.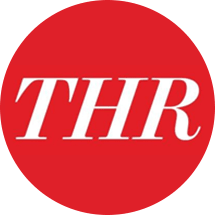 Todd McCarthy
The Hollywood Reporter