Atom User Reviews for Mortal Kombat
POPULAR TAGS
#actionpacked
#fatality
#greatvisualfx
#intense
#epic
#mustsee
#great
#greatcast
#mustseebro
#flawlessvictory
#getoverhere
#seeingitagain
#blockbuster
#hilarious
#leavekidsathome
#fantasy
#heartpounding
#allthefeels
#surprising
#justokay
if you dont see this in theaters your missing out.
I was excited when I heard the news, especially when I read that James Wan (Insidious, The Conjuring) was going to be a producer for the reboot. I had my reservations, of course, due to the negative depiction of many video games or anime shows that were brought to real life. Mortal Kombat (2021) is by far the best video game depicted movie I've ever watched. No dull moment, character development wasn't over barring and the story was a great new take for the franchise. P.S. Kano may have stole the show surprisingly!
Continue the MKU make another MK it was super good! We need a Sequel 💯
This movie could have been so much better.
Dont go for an amazing story, go for a bloody, violent, fun time.
SPOLER ALERT: New character as the protagonist didn't really work out. He was totally unnecessary. The movie didn't have an actual MK tournament! The movie felt rushed towards the end. Other than that it was good. Best characters: Kano and Sub-zero. Overall, the movie delivers a good dose of nostalgia but could've been better.
I felt like they really brought the feel of the game into this movie! Not a disappointment
I've seen all of them and this one by far has taken it to the next level bravo
It was good a really was not able to watch it because there was kid screaming and crying the whole time
I really loved it the fight scenes were great but the movie was a little rushed in but I did enjoy it
Story is rushed, does not give a lot of detail on how and why. Some iconic characters died way too easy. Definitely not bad but story should have been flushed out.
movie was ok, mostly action fight scenes no real story
Loved it from start to finish! Hope the second one is just as good or even better!
It was so refreshing to see this movie! I'm so glad that they didn't stay from the original storyline. The backstory was awesome. I will see this again.
This movie stunk. I think the low budget did them in. Jumped all over the place and had no real storyline. Hot garbage.
If You go in for the fight scenes then this movie delivers. Not too much of a plot though. Overall it was a decent movie.
Okay movie: if you looking for Fatalities, you won't be disappoint!
Fighters' special powers had cool effects, but, overall, the original had a better plot than this one. Remake has better actors and effects. I was SO pumped to watch this, but felt a bit disappointed as I left the theater.
First if you aren't familiar with the games and the past movies and series then you will be lost. This movie needed more back story. I did enjoy it but I felt like some changes needed to be made. Their is no actual Mortal Kombat tournament that takes place in the movie. I would love to see even just one Mortal Kombat fight take place. Sets up future movies if WB approves them.
I watched roughly 1 hr of character development and 45 min of storyline. Focus more on the story line and less on the characters on the next film, please. Format is similar to the original, and the actors did not blew my mind. Film seem rushed.
It really wasn't what I thought it was going to be the last 30 minutes seemed to rush
PROS: Gore galore! Video game fatalities and much more references to the game. Great backstory and EPIC fight scenes! CONS:Hit & Miss on the character and development, Cole was a bust to me & Liu Kang, although did eventually beef up, it wasn't the same and he was too monk-ish! Glad I saw it in the theater to get that big screen, surround sound action, better than just seeing it on the 75 inch on HBOMax at home, plus it only cost a lil over $2 (thanks Atom for the discounted tickets) and a nearly empty theater.. Looking forward to the next one all in all!
All the feels and nostalgia!!!
Not bad for waiting for this flick. More a laughter than a gore so enjoy
This is the Mortal Kombat movie we've waiting for.
Overall, really an intense, action packed, amazing movie. I would recommend this movie to anybody haha. I would watch Mortal Kombat again!!!
GET OVER HERE !! TO WATCH
Movie was phenomenal. FLAWLESSS VICTORY. 10/10.
if you can, see it in Imax. nothing compares
Just want I wanted to see!
Amazing movie all the fight sences were so incredibly
I had mixed feelings about this. The back story's on Sub Zero and Scorpion were awesome though a bit different from what we've already seen. Not too happy about how they made a few of the characters seem weak. All of them are powerful and they should have shown that. Overall, I'd see it again because I love everything MK, and I hope that the sequel (if they get the green light to make it) is better than this and can out do all that has already been done.
This movie was a master peace, this brought MortalKombat to the next level 5 stars
Was entertaining. True to the source material. Lots of action.
Wow it was amazing just like if you was playing the video game. They knocked it out the park with this one I loved it
I liked it... completely different from old one
Good movie if you can handle a boring main character
Special effects were good at some points. Only reason I saw this movie was for the scorpion and sub zero fight. Horrible plot. Bad acting.
the movie was the bomb. very cool. awesome.
It had action ,was very bloody so it is not for kids.It did not move as well as it should have but will tell people I known to see it.
must see! overall great movie
Metacritic
Though the ending makes it clear that this movie's purpose is largely to set up future Mortal Kombat movies, it still stands well enough on its own, and it benefits from not looking as cheap or as cheesy as its 1990s predecessors.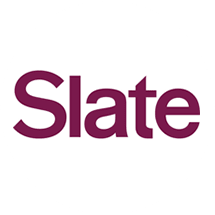 Frankly, the original Mortal Kombat arcade game had a better sense of narrative momentum; at least there the fights progressed toward a final showdown with the big bosses. Without spoiling this Mortal Kombat, it mostly feels like a giant prologue to something else. Still, for sheer visual panache, intricate fight scenes, and the fact that it's not an out-and-out embarrassment, Mortal Kombat rates very highly on the list of video game movies.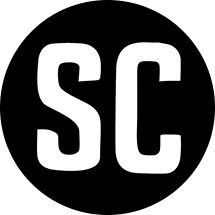 A B-movie that would benefit immensely from some wit in the script and charisma in the cast, it's not as aggressively hacky as P.W.S.A.'s oeuvre, but it runs into problems he didn't face in 1995: Namely, the bar has been raised quite a bit for movies in which teams of superpowered young people have fights to save the universe.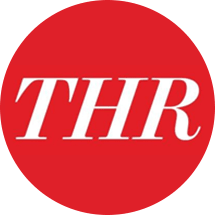 John DeFore
The Hollywood Reporter