Atom User Reviews for Mortal Engines
POPULAR TAGS
#greatvisualfx
#fantasy
#actionpacked
#intense
#great
#epic
#justokay
#mustsee
#predictable
#original
#greatcast
#notmyfave
#clever
#familyfriendly
#blockbuster
#cliché
#surprising
#slow
#awesome
#steampunk
Great visuals of the cities and you can see Peter Jacksons influence but the story needed better writing and kind of felt like a Matrix 3 movie.
Disappointing for a fan of the books. But it looks good.
Outstanding. Richly-textured and visually stunning. Amazing world building. So glad the movie focused on developing the plot and characters around adventure and fantasy, and wisely left out the gratuitous kissing scenes that Hollywood tends to force on viewers. Jihae Kim dominates the screen with her innate power and energy. Can't wait to see this movie again.
The Matrix meets Mad Max!!!
They need to kill off the characters who died in the book!
The only character i had emotional attachment too wasn't even human. The action didn't make up for it either
While the effects were pretty cool, the plot seemed rushed but what do you expect from a novel becoming a movie.
They took waaaaaay to many liberties with the book, like ignoring chapters about 10-25 of the book, and totally changing the ending altogether. Good enough book. Rubbish film.
London tries to conquer China and fails. The end.
It was a great movie, placed about a thousand years in the future, this shows a world where everyone lives on a mobile city and what can happen when a leader abuses their power.
I'll admit, it's a lot different from the book and as a filmmaker I do have a lot of problems with it, but that being said I LOVE THIS MOVIE! I have seen it 3 times and plan to go again. The filmmakers have done an excellent job bringing this world to life. The world building is perfect even if the movie itself isn't perfect.
I expected much more from this in the way of story line. It seemed rushed and cheap in the way of storyline. It did however do a good job at showing a steampunk type environment.
So much bad writing for nonsensical villains.
One of the Best Films on "The Big Screen" that I have seen so far in 2019!
it's awesome movie ever!! very interesting what the movie is
Fabulous visuals . But the plot needed more development.
trailer better than movie
really loved this movie! have no idea why it got pulled so quick.
I'm not sure why this wasn't a bigger hit, but I was surprised by how good it was. I didn't read the book because I'm always disappointed by movies after reading the book, but I'll go back and read it now. Saw this with my husband on a random Saturday afternoon and we both thought it was exciting and funny. You might not like it if you think steampunk is annoying, but it's good otherwise.
Some questions seem left unanswered for those that haven't read the book (including me), but the movie overall was good.
I gave Aquaman high praise with its lengthy plot, & I feel this deserves the same. There's different plotting issues here, probably due to cutting this movie down to 2 hours. I get the feeling that they left out too much from the books. But there's also some great acting & world building & effects. And I truly enjoyed it.
All the characters were 2 dimensional with little to no interesting characteristics. I felt more emotionally invested in the Robot than the human flesh and blood characters. It tried to run too many stories lines at once and left such gaping plot holes that I felt cheated. It would have made a much more compelling mini series. But there were too many cooks in the kitchen and it ruined the soup.
One of the most epic films of 2018!
Fantastic visuals, costumes, and characters for the most part. The plot was rather rough. Not much was explained and there were too many sub-plots that there wasn't enough time to develop each to what they deserve. Lots of potential, but maybe if it was split into two movies. I still enjoyed watching it. The same way one might enjoy watching a Transformers. Lots of action and explosions and really good CGI.
The movie was ok. Wasn't as good as I had hoped but it was a fun movie overall.
Good and different fantasy story that is not like our world would story to watch.
I don't know why there are any bad reviews. The scenery is amazing, the storyline is pretty good. I would say it ends in a weird place and there are moments where it's obvious they are trying to scrunch up book content into a small section. Probably should have been 2 movies
This movie was long awaited! i read the Hungry City Chronicles as a kid and was definitely looking forward to when they would make a movie of the books!
love the mechanized world, could easily see a series of adventures.
enjoyed it. great concept. different, fun, & exciting.
Enjoyed this on launch and would enjoy it at least 1 or 2 more times
Great post-apocalyptic movie, good visual, action packed, and intense.
Wish more peeps could see
Had really cool ideas, but no reasons to care about them. Also ripped off Howls Moving Castle and a little bit of Castle in the Sky.
A lot more action-packed than I originally thought, I love the steam punk elements in this story, and the humor about the "past world" is really funny 😂
Good story and amazing concept for these moving cities... long and action packed.
I didn't read the book so as someone going in purely on the trailer, it was enjoyable. Great steampunk-postapocalyptic combo with a great cast. Hugo never disappoints. I enjoyed it, despite a few enh pieces in there.
it's a mess, but an appealing mess.
Not a terrible movie. I would definitely watch it again and I'd like to see how the other books would be adapted. Keep in mind, a lot of background and history is sacrificed from the books for the action sequences. The special effects are fantastic and have a very nice feel. The casting was decent as well. Worth a ticket to see.
Was a pretty good movie. Movie about the future and rebellion
Scary apocalyptic, futuristic movie as man repeats history, without learning from its follies. Loved it!
The chairs were really comfortable the movie was very cool
The visuals were amazing. The story was pretty okay. The pacing sucked. The characters, for the most part, were meh. It felt a little like steam punk Star Wars. So so.
not bad for a movie loaded with CGI not too bad. rent it don't buy it.
Good but they change a lot
Fabulous acting but the director left out HUGE holes where it left viewers kinda lost.
To be fair, it's a well-made movie cinematically. You can only do so much with a storyline when you have a bad book series.
The trailer video I saw totally didn't do justice on revealing the essence of this interesting film. More audience and market research should have done in advance! Something a consultant at LuxorWorldwideLLC@gmail.com can help in the future.
loved it ... it's about time a new movie, new idea, new story comes out. got sick of all the repeat movies
Loved this movie. Great thing to do on Christmas Day.
Too much action for me, as an older woman. Yet, overall I enjoyed the movie & its terrific ending.
I liked it up until the robot told the girl "I love you" unrealistic
An awful Brexit metaphor mixed in with offensive Orientalist tropes. Seeing it in 3D did nothing to make me like it any more. Peter Jackson bombed with this movie. I sat in the back of the theater shopping on my mobile phone. Peter or Atom, I'd like a refund please.
Metacritic
I never would have thought I could get so little amusement out of a film where Hugo Weaving dramatically intones nonsense like "Prepare to ingest!"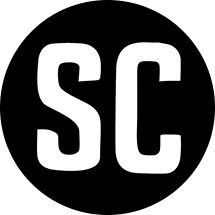 In short, it's a long-arc revenge tale fitted out with very elaborate effects, courtesy of Peter Jackson's Wingnut Films, and characters that are moderately decent company but hardly compelling.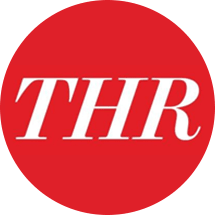 Todd McCarthy
The Hollywood Reporter
It's an overpowering world of steampunk delights, almost Miyazakian in its presentation. It's hard to complain about a path being well-worn when all the sights will make your eyes pop.