Atom User Reviews for Morbius
POPULAR TAGS
#actionpacked
#intense
#greatvisualfx
#great
#greatcast
#justokay
#epic
#mustseebro
#notmyfave
#predictable
#rushed
#surprising
#mustsee
#boring
#cliché
#seeingitagain
#creepy
#fantasy
#original
#heartpounding
Maybe my expectations were too high, but this one fell short for me. The characters were not fleshed out, as well as the storyline. It felt rushed, and the sound quality was not good. I think the cast did great, but that script was seriously lacking.
It wasn't a bad watch, those critics tripping.
Not the best Marvel superhero movie, but not nearly as bad as Eternals.
The movie did not set up the ending well and the post credit scenes made no sense.
It's not on the level of no way home etc. But it's definitely a fun movie with awesome visual effects! Thought it was going to be down right terrible based on reviews. But was pleasantly surprised with how cool the action was. Go check it out :)
Sony learned very little from their collaboration with Marvel. I knew Morbius from the comic books so I likely have different expectations than the average movie goer. Sony left much of the character development on the editing floor to create a cookie cutter action movie. Morbius in the comics was a three dimensional character, but Sony took that character and turned him into a cliche. Even if they went the anti-hero route would have been better.
The show to me was just ok. Felt Mostly predictable in everyday scene. The idea and story is great but not executed too well. One thing I think took away from the film was how loud it got and the music in almost every every scene. Just not letting things breathe a bit.
I wish the guy from 30 seconds to Uranus was shirtless for more of the movie
Save your $ until you can stream it/ Redbox
not as great as other marvel movies but still good
It was so bad in a 5 star way. More Twilight than you would expect. Many laugh out loud scenes that were not supposed to be funny. I loved it, but adjust your expectations.
It was a good movie, I like a movie that gives me a beginning of how things started to become what the bases of the movie. Those that said it wasn't good, they don't know what good is. What else could be done? Part 2 needs to keep the same energy
Deserves more love, villain wasn't built up right and fight scenes need to be much longer. Sony should've have just let Disney take the project over. I still enjoyed it even with major plot issues and weird moments.
Slow to develop. Characters shallow
Visually appealing. Story line was alright. Fight scenes were entertaining. Overall a little cheesy, but worth a watch.
Vampire superhero combo! What's not to love! Loved everything about it! I'm going to go again this weekend!
could've been so much better! talk about untapped potential
Can't wait for the next one.
Story moved, good overall
Pretty average marvel movie, but the after movie trailer left me pretty excited for more possible Andrew Garfield Spider-Man movies
I went into the movie thinking it was going to be horrible it was a pleasant surprise
Overall? Pretty decent marvel movie. Some cliche's here and there, but what it did well in it did pretty well! Glad to see Jared Leto really settle into the role of Morbius.
Good movie not great, still better than a lot of the other marvel stuff they been pushing..
good movie just a little short
Kinda predictable. Entertaining but not what I expected.
Tiktokers lied, this movie is amazing.
I had the bar set extremely low and still left disappointed.
It was a slow start but later on in the movie there was a lot of action
Wait for Disney+ release… not worth the movies.
Critics over hyped the bad reviews wasn't a bad movie at all
Rushed but still a good flick 😊
not a terrible movie overall, pretty cool story and characters, awesome action scenes. not a phenomenal must see, but a good movie overall and i look forward to seeing more of this character in future projects
first half is good. second half not so much.
Was ok; could have been less predictable
Metacritic
Despite being almost objectively terrible, Morbius is sort of hard to get truly mad at. It's a low-effort enterprise to the bone, like everyone's dragging their feet around starting a franchise—the transparency of which might be clear to even the most casual moviegoers.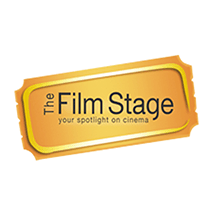 Ethan Vestby
The Film Stage
Smith, on the other hand, throws himself avidly into his work, communicating a, uh, biting malevolence and sick glee in his portrayal. The picture only truly comes alive when he's masticating his scenes. Otherwise, "Morbius" is dead at its center.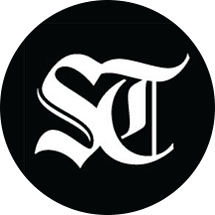 Soren Andersen
The Seattle Times
Smith's dynamism painfully underlines the lack of imagination and energy elsewhere in the film.