Atom User Reviews for Moonfall
POPULAR TAGS
#actionpacked
#intense
#greatvisualfx
#fantasy
#epic
#great
#greatcast
#entertaining
#clever
#surprising
#cliche
#justokay
#mustsee
#lol
#predictable
#heartpounding
#notmyfave
#original
#blockbuster
#familyfriendly
Emmerich does it again will a nail-biting, on the edge of your seat entertainment!!
A must see if you want to see a original and unique movie which is rare these days
it was going good until it got to the plot. it seems like they just rushed the movie and made up the ending.
loved the movie. The big reveal at the end was a bit of a curve ball but it's still a good movie, mom loved it too.
This was one of the most weirdest and off the hinges movie I've seen this year. The CGI was good though.
Watch it . ONE WORLD .ONE SPECIES . ONE LOVE❤️
Very Halo like vibes. I loved it!
Poor story line, another B movie with a A list cast. Please someone make a good movie. Can't wait for Maverick to come out, a real movie worth watching
This was perhaps the stupidest movie I've seen in a while. I went in expecting cheesy disaster flick but got insulting mess instead.
Fun movie, worth the watch.
This has got to be the weirdest sci-fi disaster movie I've ever seen in my life LOL. The plot about the Moon left me scratching my head somewhat because of how absurd it is vs other sci-fi movies. I'll have to watch it again ONLY to truly make up my mind about how I feel about it. The director's other disaster movies are more entertaining than this one in my opinion.
Not great, not terrible. It could be better. Miniature sets were obvious. Acting for some characters was over exaggerated. It reminded me of movies from the 80s.
Super great if you love over the top action sci-fi. Was a really fun watch in the theater.
Two shows this brings to mind: Invader Zim and Mr. Show.
A great escape movie...and if you loved movies like 2012, The Day After Tomorrow, etc...this is for you!
one of the most original and action packed movies out in years...very entertaining and worth seeing on the big screen
I thoroughly enjoyed it. Would see again. Was happy to see Halle Berry in a movie again and get costars were fun too.
If you like Sci-Fi, Action, and Aliens you will love this!
Entertaining mind candy- not a lot of substance. Wouldn't pay to see it in theater again but good to watch at home
The acting and scripting was so cliche but overall the plot was pretty good. Ending was expected considering the poor scripting.
Not as bad as you might think with how far fetched the plot is. Entertaining at the very least and the ending was good.
I think this movie is by far one of the greatest syfi films I've watched this year. I love the story and the ending l. great watch all around.
It was a pretty good movie concept, but the ending was formulaic. Had the ending been better, this movie would rate an B+. As presented this is a C+/B- film.
Worst. Movie. Ever. If you have any respect for Science Fiction as a genre you will blow this off. I hope these people never make another movie.
This script was so rushed and the lines were so cheesy. I can't even with this movie. Just too bad!!
I thought it was really out there in the premise of aliens creating the moon and that the internal structure of the moon is mechanical. i did think the idea of artifical intelligence could one day take over the world and the universe could eventually become fact. Overall, the scientific concepts were interesting and the action was intense. But I thought all of this scientific jargon and concepts was a little overwhelming at times.
it was really funny that the people were able to do some of the things they did
Movie felt so rushed. There was no character development, you don't know who the main character is or surrounding characters. Moments where the script tries to be witty almost does not feel like it due to poor acting. Halle Barry and Patrick Wilson did okay. They have experience and have done good movies to make their roles "okay" in this movie. There was not enough "meat and potatoes" to the plot so it made understanding when the climax was almost impossible. With a 2 hour run time I felt like they could have developed a better movie and plot. Moments where it was supposed to feel slow didn't feel slow at all,l making the glow movie seem to go to fast.
Not at all sensible. Special effects were cheesy. It was still fun at some parts.
Just your average end of the world movie. I would want and rent it at Redbox.
Literally the worst movie I have seen in years.
I went to see Moonfall to treat myself to an afternoon break, and the movie succeeded in letting me rest, er I mean sleep, err I mean, Moonfall was like watching moving cardboard!
everything you could ask for in a sci-fi movie.
Pretty cool, I enjoyed it and was genuinely not expecting the movie to go the way it did. Awesome
Really amazing movie and story line
Left the theater early wasn't impressed with the movie at all.
The Lexus commercial was the best part of this movie! 😜🤣
The visuals, sound and Lore was great. It had some funny moments as well. The pacing was a bit off though and the dialogue was eh. A decent movie that sets up for a very interesting sequel.
Had it's moments but similar to others of the past
It gets one star only because zero stars are not an option.
Metacritic
First hour: pretty lousy and not much fun. Second hour: pretty lousy but more fun, and the movie has the benefit of getting stranger and stranger as it gyrates.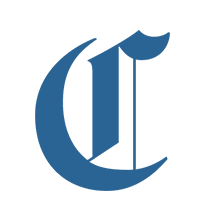 Michael Phillips
Chicago Tribune
It's all very stupid, if only sometimes in an amusing way.
Charles Bramesco
Little White Lies
Moonfall makes its big ideas feel small and unimportant.