Atom User Reviews for Mission: Impossible - Fallout
POPULAR TAGS
#actionpacked
#intense
#mustsee
#greatcast
#great
#heartpounding
#epic
#clever
#seeingitagain
#blockbuster
#amazing
#greatvisualfx
#awesome
#mustseebro
#smart
#surprising
#predictable
#datenight
#original
#hilarious
You should be watching this movie instead of wasting precious time reading this comment. Seriously run and run like Tom Cruise to watch this. Just try not to jump from building to building .
This is exactly what all action movies should be like....#ACTIONPACKED!!!
This movie was the best one out of all the Mission Impossible movies
this was a great movie but if you see it in 4dx be prepared to have motion sickness and back problems. The girl next to me literally threw up because of all of the motion and the action and the seats moving!
Great action but overall highly predictable.
The most tame one of the mission impossible series.
One of the best action movies this year!
Keeps you on the edge of your seat
Great MI movie. Love this franchise and all the action that gets packed into them! MI6 was no exception.
if you liked the other Mission Impossible movies, you'll like this one.
Ok so.... we bought the tickets like five mins before the show but, when we got there NOBODY was there ( around 11:00 pm)! We ended up having the best night ever!!! It was so cool and the 3D was great! Overall one of my favs I would totally recommend to anyone of any the age and any gender! It was perfect for all!
A must see on the big screen!
It had me on the edge of my seat
If you are a fan of these movies, this one does not disappoint. Tons of action and great special effects and some laughs as well.
It gets better with each movie in my opinion, Tom Cruise always come through with the stunts and Henry my gawwd just made it even better 😍😉😋
Tom Cruise's BEST MOVIE...till date👏🏻👍🏻
One of the greatest movies of all time and the greatest movie of 2018. It was action packed and the comedy is great. Don't bring young children. It definitely earned its ratings because of the excellent view and how detailed everything is. The Mission Impossible series has only gotten better from the start. Hoping to see another Mission Impossible movie soon.
Really liked it, slow at first but picked up pretty fast.
Tom Cruise Pride in Perfection Always Delivers!!!
My whole family was bored
This movie was really awesome my wife and I really enjoyed it but the theater in the other hand should have better service especially on a Sunday night when they know they're going to have a big crowd and there's not enough employees to service you at the concession stand
Unbroken shot of Tom Cruise running? Check. Tom Cruise driving a motorcycle? Check. Free climbing? Oh yeah!
Absolutely amazing !!! Tom Cruise is impressive, better than ever ! A must see in its category for sure....
its ok...but not like #epic or anything..
B+ the acting was a bit off on it, picked up steam but was a bit forced and predictable. Henry Cavill has the range of a sloth too. Somewhere between 85-90% and that's generous. still a real good summer blockbuster.
It was a good movie but asks you to believe in a few situations where the one in a million chance for something to happen of course does for Ethan. It's a good movie just wish they would have been more creative instead of falling in with asking the audience to believe the scenario worked out exactly like it was needed to work out.
very exciting, as expected
Fast paced with a great story and ensemble cast.
limited fun, tipical Action movie, convoluted plot. rather boring - seen in Dolby Atmos cinema- took some of the boredom away. skin unless big discount- only reason that make me seen it.
Bless them for trying but that was without question the worst one. The only scene that deserves a mention was the one where they circled back on the rock climbing from the second movie.
Great direction by Christopher McQuarrie and luscious sound design along with superior choreography and cinematography (beautiful France) makes Mission Impossible Fallout a good time at the movies #lovethis.
the best one in the franchise yet. each one of these get more and more intense. I would definitely go see this movie again.
You will not have a chance to use the restroom once the movie starts. Great action. Maybe one too many plot twists but that is usual for MI movies. Great movie, great action sequences.
THE BEST MOVIE OF THE YEAR!
Fairly predictable. But still a decent watch.
I went to the counter and showed the barcode of atom. They said it's not valid and I was asked to buy a ticket at the counter. That forced me to buy a new ticket.
So much action and kept me on the edge of my seat!
Really great action movie with amazing stunts.
Metacritic
Even as the narrative becomes more perplexing — as before, realistic masks conceal true identities, characters' actual agendas remain hidden — the fast-moving spectacle unfolds in extraordinary fashion.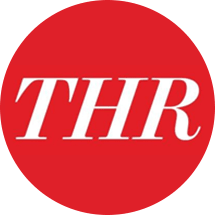 Todd McCarthy
The Hollywood Reporter
The sixth film in the series is among the most outstanding, delivering a near-exhausting amount of stupendous action sequences paired with deft character drama and the requisite life-or-death stakes. Fallout is a testament to writer-director Christopher McQuarrie, who gives the proceedings a witty, sophisticated grandeur, and yet the film belongs to Cruise and his seemingly limitless passion for putting himself and his audience through the wringer.
Tim Grierson
Screen Daily
After two decades, Fallout might be the finest film in the series. (To me, it's a toss-up between this and Ghost Protocol.) Either way, Mission: Impossible is clearly the best ongoing action franchise in the world. And nothing else even comes close.