Atom User Reviews for Miss Bala
POPULAR TAGS
#actionpacked
#intense
#great
#surprising
#greatcast
#mustsee
#datenight
#heartpounding
#justokay
#seeingitagain
#empowering
#girlsnight
#clever
#epic
#original
#predictable
#good
#smart
#notmyfave
#leavekidsathome
Not as good as I thought it would be and rather dragged out and missing that big plot
This movie sucked, it was a real big let down.
This was a really great movie. It had a great storyline and wasn't predictable at all, kept you guess for sure
The movie was okay. I expected better and was a little disappointed. They left it open for a sequel so we'll see where they take it
It was okay. Gina Rodriguez had some of the same acting skills as Jane the Virgin character. Movie was predictable but also had good visuals. The end was pretty good. I don't see a sequel out of this movie.
Good movie. There were some intense moments and wasn't predictable from the trailer.
This wasn't my most favorite movie. Honestly I was considering walking out a few times but my wife wanted to see it through until the end. I gave it 2 stars because it had potential and honestly I've seen worse movies but I expected better considering the movie was shoved down our throats every time I went to the theater... at times I felt the movie was 'forced' ...
Tijuana scenery was excellent for a San Diego native
I mostly saw this as a fan of Gina Rodriguez. She was probably the only reason I enjoyed it at this point.
it's a good movie, however, it's taking place in mexico and not once was there mexican music playing. it was english female songs that i never heard of, nor even recognize the artist. if you're going to make a mexican movie, please add mexican music not american slow songs.
They got this plot from a Mexican movie.
This movie was painfully bad. It didn't make much sense. but I didn't care about the characters to care what happened to them.
The story line was missing too many things
Such an amazing movie. Great actors, great plot. Something unpredictable. Must watch.
Expecting a plot twist that never happened!
some of the movies clips reality life.
It was a good movie but I was disappointed at the end. It was definitely action packed and had good moments.
I loved this movie! Amazing cast! I can't wait to watch it again!
unpredictable movie from choosing a friend or a foe.
One of my favorite movies now! Full of action and suspension!!
Movie wasn't the best but yes is worth the money. Great Storyline and lots action scenes 👍
I loved her strength! Will see it again
I thoroughly enjoyed it, I went to watch with my sister and she didn't even eat her popcorn from how glued her eyes were to the screen.
Has better action than sicario, loved the way how the actress has performe a better action in this movie in Baja California 😎😎😎😎😎
It was an awesome movie, definitely hope they have a sequel. I was on the edge of my seat many times throughout the movie.
This really surprised me at how good it was. Definitely a good watch.
the movies isn't really good. they tried though.
Gina Rodriguez is amazing!! Great story and I appreciated the lack of sexual content and most violence.
have the same story line I see before,but it's ok so far
Unexpectedly better than I expected, thought it was gonna suck but was surprised. Great cast and pace, ending was great but don't know if they should do another one. Leave it at one.
It was just an okay movie.
*Warning Full Spoiler* The story is about an america female makeup artist who goes to mexico city, mexico to visit her childhood friend, they go out to party when a gunfight breaks out killing many innocent people, during the chaos, the two women get separated, the makeup artist trying to find her friend ends up in the hands of the punks involved in the gun fight and the leader of this mini cartel drug gang takes a liking to her and try's to get into her make her his woman. she rebels and uses a ar15 (30 second weak battle) to take down her kidnapers and the punk leader who wanted she hated and durning the fight she finally finds her friend and everyone lives happily ever after! From start to finish this movie will put you to sleep! The writing is weak and makes no sense! the acting is even worse! you will be bored to death!
Trailer made it seem better than what it was and to me, a completely different movie. It was ok at best.
It was good, but I felt like it was missing something. The plot was good, action was pretty intense, and acting was great. Just felt like it needed a little more for that fifth star.
I wasn't sure if I could see Gina in anything other then Jane the Virgin. She was great and a very strong performance. Great movie I definitely recommend it.
movie was decent, about middle of the road.
Metacritic
A bullet-riddled tale of unlikely female empowerment, Miss Bala toys with exploitation and social commentary but doesn't have the ingenuity or nerve to successfully pull off either.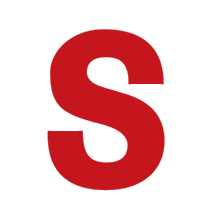 Tim Grierson
Screen International
As entertainment, however, the film is calculation impure and simple. It's a box-ticking exercise in female jeopardy, survival and empowerment, oppressively efficient in its relentless way but unrelieved by emotional resonance.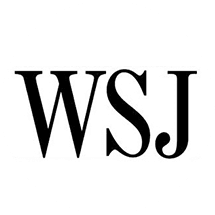 Joe Morgenstern
Wall Street Journal
Gareth Dunnet Alcocer's script has a tidy, programmed feel that results in a feel-good version of a grim and sordid modern yarn.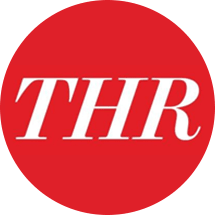 Todd McCarthy
The Hollywood Reporter