Atom User Reviews for Midway
POPULAR TAGS
#truestory
#actionpacked
#intense
#mustsee
#greatcast
#great
#epic
#greatvisualfx
#inspiring
#mustseebro
#america
#heartpounding
#amazingmovie
#seeingitagain
#excellent
#allthefeels
#blockbuster
#awardbuzz
#awesome
#datenight
The way the story was told, it was as if you were there. Your heart hurt for the soliders as they were lost. For someone who was not born yet it was eye opening to see what our soldiers did back then for us today.
I went into it thinking it was going to be a simple movie about WWII but was I wrong. this movie was epicly AMAZING. I plan on buying it once it comes out
This was great! So many great actors definitely a theater movie!
Great movie. Had a great focus on the facts and didn't stray away from the events. Worth watching
I love war movies based on true stories. This one by far is the best one I have ever seen besides Pearl Harbor. If you want to learn more about the attack in Pearl Harbor I highly suggest you to go see this movie it is definitely worth the money well spent!
Will be buying this movie
One of the best movies I have seen in a very long time.
movie was amazing! and i love the fact that they did their best to stay historically accurate.
Excellent and great movie. I'll watch it again anytime and recommend to everyone.
Awesome movie!!! Do yourself a favor and go see it.
I love me some war films. This one did not fail and I really enjoyed it. Will be getting this to add to my War film collection.
it ok not that good could be better
I love the surroundsound recliner's 100%
It could had been such a better movie... bummer.
My 3 word review: Count the cliches
Great movie! Non-stop action. Great pace. Excellent acting and cinematography. Go see it!
It's one of the better naval warfare movies
Action packed very emotional great movie overall no dull parts
I thought it was well done. History good, acting good.
All in all, it was good. Definitely entertaining. If you are going to see this for entertainment, and not as a military history buff, or a Navy Veteran/Active Navy, it absolutely takes care of that. A lot of liberties were taken with making this movie.
A must see. I would rent it when it comes out.
I spent $4 to watch this movie... and honestly that was WAY too much money. Actually such a bad mobie
A nice action packed, inspirational war movie. It's no Saving Private Ryan, but it'll get a few Murica chants started.
Great movie. Did not know what to expect when walking in and was genuinely surprised. Would definitely watch again!
I really liked it! Love the suspense and action! Cinematography was beautiful as well.
To much talking and time skipping. Love the battles.
Better than I expected for a War movie. If you liked Dunkirk, you'll like this.
Seemed a bit of a jumble and I couldn't always be sure what I was seeing, but it was enjoyable and, I'm hoping, informative (that is, I hope the makers didn't take too many liberties with the truth).
Great movie with a timeline
made usa look terrible.. left the most important thing out.. attack on Hiroshima
not as great as I thought it could have been. Very rushed and half told. #disappointed
Great story, fair acting.
Glad I went and watched this movie on the big screen. This movie was well made . it was great that they showed both side. I truly enjoyed the movie from start to finish.
I was pleasantly surprised. Moving and action packed film with tons of great actors and gave insight into the war in the Pacific which I've never known much about other than Pearl Harbor. Definitely see it.
Your typical war movie with a very slow to little build up.
Freakin awesome movie definitely had me in tears
It was ok over did it with story line
Good movie until the very end. Unfortunately, there is an element that will not sit well with our veterans.
was a very good movie. my son and I loved it
Some of the movie affects were not to good but the movie itself was good
Great cast but like the recent Roland Emmerich films Midway dive bombs into a decent film about the most pivotal battle in the pacific
Great movie but the original was better
Great movie telling the unknown story of what happened after Pearl Harbor
Metacritic
Wanting to honour history, Midway proves to be an oddly polite war film, afraid to be too exciting lest it interfere with the solemn tone.
Tim Grierson
Screen Daily
Wes Tooke offers stiff dialogue and sometimes oddly structured action, leaving much dramatic potential unexploited. Yes, Emmerich stages plenty of aerial battles in which fighter pilots plunge through hailstorms of sizzling projectiles. But those hoping to get a thrill would be better served by revisiting his Earth-vs-aliens war flick Independence Day.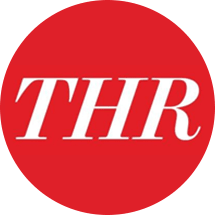 John DeFore
The Hollywood Reporter
Like many of Emmerich's movies, even the better ones, Midway loses sight of the humanity inside its vast vistas of devastation. It's a giant film with a very small impact.