Atom User Reviews for Midsommar
POPULAR TAGS
#intense
#weird
#creepy
#disturbing
#original
#leavekidsathome
#slow
#mustsee
#surprising
#terrifying
#beautiful
#greatvisualfx
#heartpounding
#greatcast
#notmyfave
#indiehit
#smart
#clever
#seeingitagain
#great
Worst movie i have ever seen in my life. Felt like stabbing my eyes with my straw. No one should be subjected to such garbage.
Really good visuals, and crazy plot. Gave me a Jordan Peele movie vibe, which is cool.
I wouldn't given any stars if I was allowed. Worst film I've ever seen. Waste of my life.
Unsettling at its finest. If you are a fan of hereditary you'll thoroughly enjoy this one as well.
Strange, yet familiar! Think Wicker Man, meets Hostel, meets Shirley Jackson's "The Lottery."
My one star is for the fact that it finally ended! Please save your $$ and donate it to some mental health center...that's where my $$ should've gone!
The film wasn't bad I just had high expectations because of the first film (which had nothing to do with this film). It felt a bit dragged out/slow to make the film longer but the people saying it didn't make sense probably haven't watched Ari's other films which don't make sense at first but they do, there's hidden meanings behind everything. To the parents saying it's not for kids... it's a Rated R film so that's obvious. Definitely recommend watching it! (Would watch again)
This is the last time I'll see any written or directed by this man. I hated Hereditary as well
Very slow burn with no payoff
Must see for the whole family!!
horrible stupid movie but then again this is by the same person who did Hereditary so 🤷. stop making these trash films. being weird to be weird with zero purpose.
Worst movie ever! Pure waste of time in my life that I will never get back. I don't recommend.
I had now expectations for this movie going in , but it wasn't low enough it did make me want to scratch my eyes out and make them bleed, save your money watch anything else / it's creepy, it's weird but not in a good way.
This was a great film! You have to go in with an open mind, don't have any expectations. Throughout the film it was shocking and beautiful! If you're the type who can't sit through a 3 hour movie and has a singular idea of what horror can be, don't watch it.
Haunting. Don't let your fellow audience members ruin it for you.
not for kids too much nudity and 1 sex scene
Second half dragged a bit. Could have done away with 30+ minutes of artistic imagery and made the film better. It lost me more and more as the film went on.
Still digesting. Movie had me nervous most of the time. I haven't felt uneasy during a film in a while.
Dumbest movie I ever seen in my life
Disappointingly dumb. Should have seen Stubber instead.
From the start this film hits you with some intense moments. There were parts that moved a bit slow, but you can't expect a film to intense every minute. Acting and cinematography was phenomenal. Must see horror film!
Heavy. Deliberate. Well crafted. Shocking but not out of place. So many words to describe yet still not capture this very in-your-face film that is a puzzle to unpack all the themes and meanings but inevitably fun to do so. DO NOT TAKE YOUNG CHILDREN OR IF YOU TAKE ISSUE WITH VIOLENCE AND OTHER IMPACTING THINGS ::do research on that stuff if you are taking the family, as with any movie:: Loved the editing and color use and cinematography. Great performances from all as well. Liked it
very interesting and weird and confusing in the best way. very slow start. It's worth it to me especially if you want something original and something like you've never seen. it's not very predictable. it's definitely sinister lol. I would watch it again to try to gain more understand and possibly see if I missed anything. the visual on this is mind blowing and realistic in the most disturbing way lol
honestly incredible and clever. 10/10 amazing. I loved it. had me thinking the whole time. I would love to see it again. I will definitely buy it when it comes out
it was a great movie. surprised to see it in theaters though. not a typical film seen there. independent vibe.
IDK THIS IS BY FARTHEST THE MOVIE I DISAGREED WITH THE RATINGS, I PERSONALLY LIKED LITTLE BIT OF TWIST OF HORROR AND MYSTERY BUT I WAS LET DOWN. I WAS ENJOYING THE FUNNY SCENES BETTER THAN THE ACTUAL MOVIE!!
must see movie whit an open mind
Weird for the sake of being weird isn't good, it's just weird.
It could've been a lot better. It really gets you thinking though. It's a hard try at being a Peele movie.
They all had a mental disorder. This is a Red Box only movie. I wouldn't even watch it a second time.
it may attract certain audience
Waste of my money. Was glad when it finally ended.
absolutely amazing performance from the lead actress
Extremely disturbing !!! Not kids friendly. if you have mental issues DON'T WATCH IT! YOU'VE BEEN WARNED. One thing for sure, this ONE movie has been beyond crazy and sick! . I came out feeling guilty of watching it because is so sinister .
Like Aster's Hereditary, Midsommar is an operatic slow burn incorporating elements from several different movie genres. Bolstered by phenomenal acting, a beautiful setting, great music, and just the right amount of humor, this slightly too long film delivers a compelling, gruesome, highly unusual wallop. Rewarding, but not for the faint of heart.
Not for everyone. If you liked Hereditary, The Vvitch, or The Apostles, you will enjoy this one.
Very good experience that sticks with viewer
I hated it I left the movie early. A waist of time and money.
absolutely amazing such an intriguing story and insane visuals that really immerse you into he film. reccomend a 1,000% but definetly not for everyone.
Wack af. You need to be high to watch this.
an authentic sunny white nightmare!
What an original and refreshing horror spectacle since The Exorcist!
i dont know what to say...it was just odd..i didnt get it.
Very original and unique with a lot of Gore for added shock value, but the story is very, very messy and lacks a clear plot and charter arcs. I think I would need to watch it again to fully understand it, but people who have seen it should know that isn't a good idea. Watch it with friends. I still liked it tho.
very slow build horror movie in the greatest way
I really don't understand why this movie was made, and most of all...how it was only rated R, and how it EVEN made it to the movies...this is something that I have never seen before and directors should be ashamed of themselves ... this is pure garbage. I'm sorry I couldn't pick no stars but maybe within the next update you can have - ratings implemented? thanks
Don't bring the kids, or your parents lol
Too gory and disturbing for me.
Definitely Can wait for the dvd
It took me a long time to process.
Very unique, all im gonna say
i thought coming into this, that it would be a horror. it's definitely not. I would recommend going into it with an open mind and not expect horror.
It is great . Originality goes a long way in this day and age .
Plot did not make up for the time
There isn't much of a story, but the visuals are fantastic
Is super intense! And mind twisting
Not as weird as Hereditary. It's a slow burn but pays off in the end. A great story of dependency issues and moving on from unsupportive relationships. Oh and it's pretty disturbing.
Midsommar is beautiful, artfully created, film. It is hunting and creepy.
Don't waste your time and money! Too weird it was comical at times.
awful! so bad! dont waste money.
Metacritic
If Hereditary was about being trapped, Midsommar is about the terror of being let loose, the giddy, sickening rush of freefall. You laugh at its audacity, or maybe just to keep from losing your own grip on reality. By the time it's over, you can't wait for night to fall.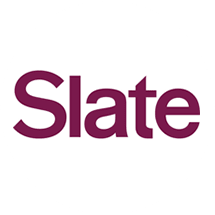 Many things are possible in Midsommar, but the surest is that there's nothing else like it at the movies.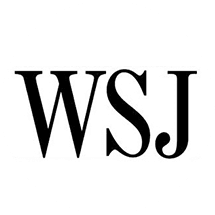 John Anderson
Wall Street Journal
More unsettling than frightening, it's still a trip worth taking.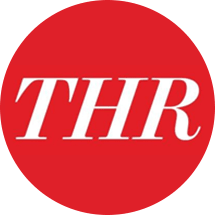 John DeFore
The Hollywood Reporter