Atom User Reviews for Men In Black: International
POPULAR TAGS
#greatcast
#fun
#actionpacked
#hilarious
#greatvisualfx
#familyfriendly
#justokay
#great
#predictable
#entertaining
#lol
#clever
#mustsee
#notmyfave
#datenight
#fantasy
#boring
#disappointing
#seeingitagain
#slow
BEST "MIB" MOVIE SO FAR!🤦🏾‍♂️🤷🏾‍♂️🤣🤣🤣🤣🙌🏾🙌🏾
I really like these two actors together they make great chemistry.
It was ok..I mean it's not the worst but definitely underwhelming. Theater was relatively quiet. Some jokes fell flat. Not a must see at all.
Without Will Smith and Tommy Lee Jones ,that all I can give it
Great cast and alright comedy, but money doesn't make the movie
I enjoyed MIB:I. It is an ok movie however it is largely forgettable. The leads seem to simply be phoning in their roles from the MCU. The script at times doesn't seem to know which direction it wants to take the lead characters relationship. Its not a bad movie its just that it is a movie that doesn't offer anything and is unlikely to ever be entertaining on repeated viewings.
All the money went on the cast. The movie itself lacked foundation and direction. They could have done so much better with this film considering all the talent that was in it. It breaks my heart to see actors of such quality being subject to lack of Direction and storyline. The best part of the movie was a small CGI animated character who was nicknamed Pawnee. Other than that, it's a good show for kids.
It was pretty good. I thought it would be crappy because no will and no tommy lee jones can it really be good but I liked tessa and chris they clicked plus it reminds me of avengers
We felt that the plot was too simplistic
Not as good as i had hoped, but not as bad as the reviews say it was. Wouldn't watch it again, but enjoyed it! Loved Chris and Tessa.
Predictable story, but still fun
Straight forward action movie.
Movie had a bunch of jokes and action.
Storyline could have been tightened up a bit as far as explaining some things but overall really good.
it's not as had as people make it out to be
Can't compare to the original cast, but definitely surprised me. I enjoyed it a lot.
This was a great summer flick. Like go out beforehand, eat and drink, then watch the movie. Keep yourself tipsy and you'll have a good time! :)
It was a good move. Definitely worth seeing in the theaters. I wouldn't go and buy it when it comes to DVD but, I would see it one more time when it comes to DVD. The visual fx were really good as well.
I liked it really fun movie with A list cast who work good together because of Thor
sooo mib! many films with slight problems for me are due to the director or editing. The cast had a great raport , story, dialog, locations and action. lol moments and giggles. ya just gotta love Pawnee! nothing beats the original. (what's up with the wash out makeup on Hi-T?)
The Asgardians in Black was better than I thought..Valkyrie and Thor didn't disappoint .
Lots of humor. Kept me in my seat.
sad to see there was no Will Smith cameo 🙁
Problem with this movie is the fact that the used an woman as the main character which was stupid don't mess with what works
Was a Great Start of Summer Movie.
A little slow but not as good as the original cast The other MIB's are much better
Very good enjoyed it very much.
It should have been great! It was not. I am not sure where the problem was other than you never get to care about the people or what happens. Not chemistry or funny remarks here and there could save it.
I've loved the MIB franchise since I was a kid and have been looking forward to seeing this for months. It did not disappoint and Chris and Tessa were great together!
pretty entertaining and good for a good weekend movie!!! Thor or Men in Black really is a great in every scene in here for all you avengers fans!!
More Pawny! I enjoyed the dialogue and characters. I especially loved Pawny - so great!
I really enjoyed how the foreshadowing tied into the movie later. It was slightly predictable but made up for it with its humor.
Metacritic
Overstuffed and far from spry.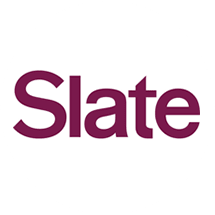 In and of itself, this revamp is mildly engaging but also feels like it's expending a great deal of energy for quite modest entertainment returns.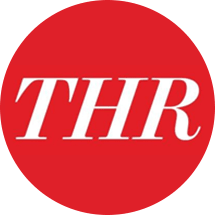 Todd McCarthy
The Hollywood Reporter
The degree to which Men in Black International wastes Hemsworth and Thompson's talents — and in the process almost makes them seem like bland, uninteresting actors, despite all the previous evidence to the contrary — is almost an accomplishment in and of itself, and the rest of the film is equally useless (not to mention long, at just under 120 minutes).