Atom User Reviews for Men In Black: International
POPULAR TAGS
#greatcast
#fun
#actionpacked
#hilarious
#greatvisualfx
#familyfriendly
#justokay
#great
#predictable
#entertaining
#lol
#clever
#mustsee
#notmyfave
#datenight
#fantasy
#boring
#disappointing
#seeingitagain
#slow
Was super excited to see MIB international, film was horribly disappointing and boring waste of good talent as far as the cast goes shocked they acted in this film , save your money and go see another film at the theaters
Boring movie not enough monsters i wasted 30 dollars on this movie im disappointed
BEST "MIB" MOVIE SO FAR!🤦🏾‍♂️🤷🏾‍♂️🤣🤣🤣🤣🙌🏾🙌🏾
I really like these two actors together they make great chemistry.
Without Will Smith and Tommy Lee Jones ,that all I can give it
Great cast and alright comedy, but money doesn't make the movie
It was ok..I mean it's not the worst but definitely underwhelming. Theater was relatively quiet. Some jokes fell flat. Not a must see at all.
I enjoyed MIB:I. It is an ok movie however it is largely forgettable. The leads seem to simply be phoning in their roles from the MCU. The script at times doesn't seem to know which direction it wants to take the lead characters relationship. Its not a bad movie its just that it is a movie that doesn't offer anything and is unlikely to ever be entertaining on repeated viewings.
All the money went on the cast. The movie itself lacked foundation and direction. They could have done so much better with this film considering all the talent that was in it. It breaks my heart to see actors of such quality being subject to lack of Direction and storyline. The best part of the movie was a small CGI animated character who was nicknamed Pawnee. Other than that, it's a good show for kids.
We felt that the plot was too simplistic
It's not good but it's not bad. Wait it to hit redbox. Ok for an one time watch.
Not as good as i had hoped, but not as bad as the reviews say it was. Wouldn't watch it again, but enjoyed it! Loved Chris and Tessa.
Predictable story, but still fun
Straight forward action movie.
Movie had a bunch of jokes and action.
Storyline could have been tightened up a bit as far as explaining some things but overall really good.
it's not as had as people make it out to be
Can't compare to the original cast, but definitely surprised me. I enjoyed it a lot.
This was a great summer flick. Like go out beforehand, eat and drink, then watch the movie. Keep yourself tipsy and you'll have a good time! :)
It was pretty good. I thought it would be crappy because no will and no tommy lee jones can it really be good but I liked tessa and chris they clicked plus it reminds me of avengers
It was a good move. Definitely worth seeing in the theaters. I wouldn't go and buy it when it comes to DVD but, I would see it one more time when it comes to DVD. The visual fx were really good as well.
I liked it really fun movie with A list cast who work good together because of Thor
sooo mib! many films with slight problems for me are due to the director or editing. The cast had a great raport , story, dialog, locations and action. lol moments and giggles. ya just gotta love Pawnee! nothing beats the original. (what's up with the wash out makeup on Hi-T?)
The Asgardians in Black was better than I thought..Valkyrie and Thor didn't disappoint .
Soo good! Didn't expect it to be that good!
Lots of humor. Kept me in my seat.
sad to see there was no Will Smith cameo 🙁
Problem with this movie is the fact that the used an woman as the main character which was stupid don't mess with what works
Was a Great Start of Summer Movie.
A little slow but not as good as the original cast The other MIB's are much better
It was ok. Some scenes were funny and the story was original.
Very good enjoyed it very much.
It should have been great! It was not. I am not sure where the problem was other than you never get to care about the people or what happens. Not chemistry or funny remarks here and there could save it.
I've loved the MIB franchise since I was a kid and have been looking forward to seeing this for months. It did not disappoint and Chris and Tessa were great together!
pretty entertaining and good for a good weekend movie!!! Thor or Men in Black really is a great in every scene in here for all you avengers fans!!
More Pawny! I enjoyed the dialogue and characters. I especially loved Pawny - so great!
I really enjoyed how the foreshadowing tied into the movie later. It was slightly predictable but made up for it with its humor.
Really hard to beat Will & Tommy Lee!
Terrible movie. Slow, predictable, nothing clever or funny in this one. 2 people I went with slept through it.
Sadly, this is "Thor: Ragnarok" all over again.
Jokes are bit cheesy but overall a good film.
Perfect way to ruin the series
Not as good as the first, better than the last.
It was entertains for families but typical Men in Black.
I really enjoyed this and I hope it brings more MIB into our future
took the kids and had a great time. although I did miss Tommy and Will😕 and everytime Liam spoke I was expecting to see a light saber in his hand.😂
Funny moments, but pretty far away from the original.
I cannot stress enough just how extremely disappointed I am. This movie was slow from the beginning and seemed to drag on forever. There were a lot of things that were just off in this film. I wish I could get my time and money back.
it was ok. we saw it a little after the release date and the theater had us in a tiny screening room, that was packed. def not optimal. female lead was funny and ok acting, male lead was disappointing. special effects were subpar, script and theme disappointing. wont see it again. feel like I wasted my ticket costs.
entirely too much man bashing - Make them both great!
The plot had several predictable aspects, and ended with the implication of a budding romance. The action and special effects were great, but the acting was lukewarm. The best actors were the twin villains. This one had more adult innuendo and scenarios than I expect of the series, so I won't be taking my nephew (7yrs) to this one.
This installment of MIB doesn't come close to the first two. Plot dragged on at times. Was a little boring. Expected more excitement, but didn't deliver!
Will Smith should have been cast alongside the lady
Open for a part 2- loved it!
great movie, very good plot bit wish they would have put some special appearances from prior movies. all characters were funny
I enjoyed this movie. Rebranding went well in my opinion. Great cast.
An interesting installment to the MIB series. Felt like a reboot restart in a good way. It took queues from the other movies in the series set up for additions to the series. Had a tired and used feeling.
It's pretty ok movie not my top favorite I still like the last three movie better than this one. It does have it moment that it will make you laugh, but nah, it's not a must see movie or a I can't wait for it to come out on DVD.
Very predictable and boring.
Way for this film to come out on DVD, I have seen better on SiFi Channel
Lacking the chemistry of Smith and Jones...and a plot
I thought it was hilarious, Chris Hemsworth and Tessa Thompson made quite the comedic pair. The big surprise was that my wife even enjoyed it since she is not a fan of aliens. Perhaps it was because of Hemsworth but she was laughing as much as me. Also, Pawny was a big hit with us!
It was a solid movie, it wasn't mind blowing it wasn't boring. It was a men in black movie I liked it.
Nothing special, but it was entertaining with some good action and good comedy
definitely want a sequel!! 😄😄
An ok sequel to the original but still a great movie to watch.
I'm a huge fanatic of MIB because of the aliens and weird stuff, but this movie was disappointing. Not enough aliens in the movie and it just seemed like it was about the agents and not much about actual aliens in the world. Had great actors, but it flunked my rating without enough aliens.
Great cast, good story, nice twists but not wet-your-pants-funny like its predecessors. Very little laughter in the theater.
We were a little disappointed by how slow moving and boring it was.
Forget the rotten tomatoes idiots. We really liked this movie. Our son is 11 and he loved it.
This movie had me laughing out loud! Only downside was how predictable it was.
I'll give it a C. This movie didn't really do much for me. More so of a cash grab. There's one character (Little Alien) who honestly steals the show.
The movie was great but it seemed like it moved too fast. The ending could have had a little more WOW 😮.
Metacritic
Overstuffed and far from spry.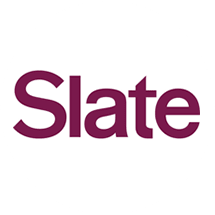 The settings seem shopworn and the whole exercise feels hollow. Long ago, when the first "Men in Black" hit the screen, the most conspicuous of its many delights were Will Smith's street-smart but sweet-spirited cop who became Agent J, and Tommy Lee Jones's wearily imperious Agent K. Now they're gone, and all delight has gone with them. Only weariness remains.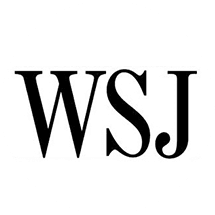 Joe Morgenstern
Wall Street Journal
In and of itself, this revamp is mildly engaging but also feels like it's expending a great deal of energy for quite modest entertainment returns.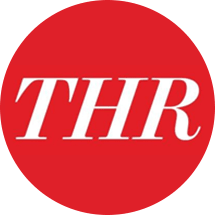 Todd McCarthy
The Hollywood Reporter