Atom User Reviews for Malignant
POPULAR TAGS
#creepy
#surprising
#intense
#clever
#wtf
#notmyfave
#original
#lol
#boring
#unexpected
#epic
#mustsee
#justokay
#datenight
#actionpacked
#snoozefest
#greatvisualfx
#terrifying
#hilarious
#predictable
Worst movie I've seen in a while.
It was so bad it was comical
This movie was the worst horror, sci-fi, gore, split personality, identity crisis, comedy, jump scare, great value law and order: SVU, romantic comedy, hopeless romantic, slasher, mullet having ***, movie. It was hilarious at most. This movie has a serious mixture of different genres. And piggy backing on GVLO:SVU...they marked the whoooolllllleeeeeeeee SQIDIDAOD! Like they were storm troopers getting taken out by a creepy crawly Jedi. **** wild 🤣 wouldn't recommend.
It's a Great movie! The point of the movie is to be camp, a homage to 70's horror with today's technology, which is very evident in the movie. It is not cheesy at all, the acting is good, the effects are great, there is comedical relief through out the film but doesn't take away from the movie. Suspense is great there is hardly any jump scares, which is a plus for me. The main point of the plot can possibly be guessed, but it's still a great watch. I would recommend watching this movie over Candyman.... yea. When I think of horrible acting and cheesy script I think of Sharknado, House of Wax, Women in black, even Get Out. This is a movie you want to see in theaters and an easy watchable movie, you'll leave feeling pleased. one of my favorite horror movies of the year, will definitely buy the dvd and play it every Halloween!
Wasn't great. The storyline wasn't good. The actors was terrible and this movie is waste of time. Wait for it to go on syfy.
This movie is a must see!! It's way better than what the trailer shows. It was a great movie with a great story behind it.
It started off good and it quickly became very cheesy and almost laughable.
It was different for James Wan, but in a creative sense. He did not go down the same path as his last movies, and it was still a win! The science fiction aspect was phenomenal and showed his craft! 10/10 will be watching again!
The movie was extremely stupid.
its was nice in beginning and worst
This movie was actually surprisingly good
Not really scary but definitely creepy with a pretty unique storyline. Was it the best I've seen, no, but it was worth a watch. I think it's probably creepier in the theater but this is one you could wait for DVD if you want to save some money.
I plan to see this again, boyfriend and I both loved it! I love horror movies and am super picky but this one was super enjoyable. There's funny moments and plenty of "wtf, that's unrealistic" stuff but if you can't handle a good dose of that you're not cut out for a ton of great horror. I can also usually see the twist coming from a mile away in movies but this one got me good, I didn't put it together until it was revealed!
Booooring and duumb. Also the people next to us ate like bulldogs 😭
First of all. This would never happened.. ever This dude Gabriel was attached to Madison's head which gave her super natural like strength. I laughed several times. Don't waste your money on this film.
SERIOUSLY!!! I can't believe this movie even made it to the big screen. Two thumbs down, negative 5 stars -_-
This movie was very interesting, intense, and horrifying. I would definitely recommend this movie to everyone. IT IS A MUST WATCH!!!
Not worth it, I wish I could get my money back
It was so unrealistic even for a movie. It gave me sharknado vibes
This was by far one of the worst movies I've ever seen. The story line was predictable, the characters were boring and the budget must've been small. This could've been on video on demand or straight to dvd.
To say this movie was garbage would be an understatement. Had high hopes for this, but really wish I would've read into it before seeing. Wasted not only mine, but also, my friends time on a Friday evening.
1 Hr and 51 Min of my life that I'll never have back. Who funds this s#*t??
Bad acting and bad story plot
it was so bad I thought it was spoof
Very clever twist all though you will figure it out prior.
this was the worst movie i've ever seen
It's an original idea that pays a lot of respect to early 2000s horror I would have preferred it to pay respect to 70s horror but there were a few good ones in the early 2000s so I can give it credit for that but James wan does bring his best so I suggest seeing it for that alone
This was the worst movie I have ever seen! The acting sucked, I actually regret buying tickets to this. I laughed more then anything
This movie has good camera work, the rest is weird AF
Lacking a story line, wasn't scary
Halloween meets the matrix…in a bad way
wish i could give it a -3
Started good and got cheesy real quick
Not scary at all. Left wondering WTF did I just watch.
James Won a fool for this one lmao
James Wan hasn't let me down yet. Movie is interesting from the start and has a spin on it that will leave you mind bottled. If there isn't a sequel next year like the Insidious's and Conjuring's, I will be highly disappointed.
Metacritic
Drenched in a Suspiria-like red, Malignant has its remarkable horror moments, but ultimately succumbs to a tale that is more style than substance.
Debopriyaa Dutta
Screen Rant
There's a hodge-podge of ideas going on that don't always seamlessly fit, but Wan's homage to '80s horror and Wallis's fretful performance, has a bloody lot of guts.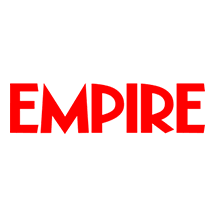 Malignant is messy, chaotic, ridiculous and quite possibly the most insane movie you'll see this year, but James Wan doesn't just know that; he uses it to his advantage.
Scott Campbell
We Got This Covered