Atom User Reviews for Ma
POPULAR TAGS
#creepy
#intense
#surprising
#mustsee
#lol
#justokay
#leavekidsathome
#greatcast
#hilarious
#great
#predictable
#clever
#heartpounding
#notmyfave
#original
#slow
#terrifying
#datenight
#seeingitagain
#boring
The over all movie was really good, but the ending felt rushed.
It was a great movie. Octavia played the hell out of Ma!!! Go see it dont read into the neg comments!!!!!
Nothing special. It's not bad, but there is nothing unique. All of the horror you see in the trailer doesn't happen until the third act of the movie. Everything before is build up. Wait to rent as it isn't quite worth $10 to me. It is a little entertaining but there is much better out there. One thing to note is that Ma at least has a reason for being a psychopath instead of being a mindless murderer like most horror movies. Still, the money for your ticket can be spent much better elsewhere.
The movie left soo much on the table. Should have done better connecting what happened in Ma's high school days with the present.
The movie was so good that Ma made me uncomfortable
the movie was a waste of money so stupid dont go watch it
Octavia Spencer killed it! Pun intended....😂
It wasn't terrible but it wasn't very good.
I really was hoping to love this movie. I knew it could go either way. Octavia Spencer was good in her role but she could only do what the script called for. Thing that were supposed to be terrifying actually had me laughing...out loud...literally. It was entertaining. Maybe if they chose to promote comically terrifying then the expectations would be lower; knowing the funny moments were actually intentional.
Movie was just underwhelming to say the least. Had such high hopes for the movie but just fell flat. Pacing was slow. Had a few funny moments. Nothing worth rewatching.
It was good but the story could have been better
Octavia Spencer played her role well! never seen her like this before. definitely psycho and funny. hard to believe this kids did what they did just to party with booze. my girlfriend's and I enjoyed this flix, it'll make you laugh, curse, jump out your seat, wanting to jump into the screen and beat the s**t outta them kids, well, you get the idea. Go see it.
The movie itself was okay. Not too fond of the ending or flow of the storyline.
Bad movie and it's waste of money! 1/10
Exhilarating with a twist. Loved it!!!
Octavia Spencer played her role well the acting was otherwise ok at best. While it was obvious why she was the way she was the story was underwhelming and lacked intensity. Fairly quick moving movie about a story that's been told before in different ways. Bullies need to understand the long term affect of their actions. Redbox or Netflix movie
I wanted to love Ma so much! I had high hopes, but unfortunately they fell flat. First of all Octavia Spencer is amazing. She did her best with what the script gave her to work with. Juliette Lewis? Same. Both great actors trying to make the best out of a weak script. I didn't mind the slow build at all. My complaints are that much of what happened isn't realistic. Sure, you can argue that when we go to see movies that we have to let go of what is practical and logical for the sake of entertainment, but this was really out there. The back story shows Ma as a teenager experiencing something traumatic. Ok, but haven't we all? And is it really enough to turn someone into a psychopath? All of the characters were pretty one dimensional. We barely got to know a single one of them! Of course we get to know Ma the most, but we still don't and that's ok because mysterious is better for some roles, but I felt like we didn't know any of them and it was hard to feel any empathy or connection.
Ok movie but I recommend not paying full price. Very perdictible for a hour
The story begins slow, but keeps your attention with several great twist. Octavia Spencer is amazing in this lead role and definitely keeps you wondering what will happen next.
Awesome. Will be seeing it again.
Keeps you guessing and doesn't disappoint!
The movie was boring and slow. I thought she would have killed more people and it ended dumb. thumbs down for me.
Excellent movie about the effects of bullying
Great cast, great acting, great movie all around! Though not the most original plot, I enjoyed the story being told from a different perspective. Some wounds never heal...
Sick! Will make you vomit mentally!!!
Overall the movie was actually good. Don't listen to what the negative people have to say. If you're looking for a funny yet suspenseful movie, this is it!
I wanted it to be scarier, but at least it wasn't predictable. Octavia Spencer was sooo amazing
it slow, dump and I want my money back
Great movie, with a great main supercreepy main character. Worth watching for sure
good cast, not enough tension.... twists not believable...
I loved the movie. It started off slow, but it picked toward the middle. There could have been a stronger ending, however. Octavia Spencer gave an excellent performance.
It's not anything that was so great you have to see it in the theatre. Direct to DVD or Redbox would be a better home for this film.
Octavia Spencer has done an amazing role in this movie.. #BlackGirksRock
It was very good and the cast did really well in playing their part! It had me confused on some parts but then the pieces connected and it started to make sense. Would love to watch it again once it comes out on Netflix 😂
predictable but fun to watch.. would recommend!
Octavia Spencer is what drew me to this movie. I've never seen her play a role like this so I went in knowing I'd be chuckling. It was entertaining, I just wish the background story would've been more developed.
This movie might be rated R but it is for teenagers.
This could've been so much better. The lady that plays Ma is such a good a actress but this movie sucked.
The movie is slow... the ending was typical... Olivia was good...
Wasn't terrible, wasn't amazing. I had my hopes too high.
Octavia Spencer great actress! Movie was good!
This movie did not disappoint! It's very unexpected. Many things that happened I did not expect to happen and it kept us waiting to see what would happen next, which I think is a great movie quality. It is rated R, expect some violence/nudity (unexpected btw), but it lived up to its expectations and I don't regret watching it. It's worth the time!
decent horror flick. pretty predictable though
Lana Lock And Key Locksmith
Okay movie. Of course Octavia was wonderful. Pretty predictable plot. Not much of a horror movie, more suspense. Would have loved it if it had the jump factor.
It was a really good movie I just didn't like how it ended I felt like it was rushed but I would definitely go see it again
This movie was so awesome. It portrayed things that are going on in America but no one want to speak on it or take blame. I was seriously intrigued by this movie and it make me want to keep a closer eye on the company my granddaughter keep. Kudos!!!!
Octavia Spencer was great!! Story was meh..Ending was wack...One and done showing for me
a Revenge movie on how. she got treatment in high school over all it was good
They have they funny moments but overall it was a good movie that had me on my toes
Liked it, a few scenes to turn away cause they took it there. Great to see Octavia Spencer is such a different role!
I loved it...good laughs!
definitely not what I expected! could've ended better.
I was expecting a more of a bang but only got a quickie ending that sucked.
Not as scary as I thought it would be
Metacritic
Between the exhilaration of great movies and the disappointment of bad ones lie the particular pleasures of trash. Ma isn't a bad movie, and it's sure as hell not trying to be a good one, but it scratches a particular itch that neither noble failures nor cranked-out hackwork can touch.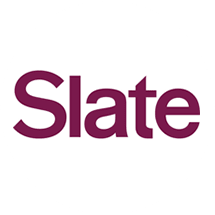 It quickly spins its shaky premise off into an unconvincing study of emotional need and an even harder-to-believe revenge thriller.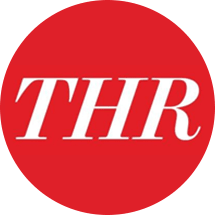 John DeFore
The Hollywood Reporter
The script takes forever to get started, and once it's going, labours to create a single plausible character. Nor can Taylor, who last handled the dreary The Girl On The Train, wring any suspense from his scenes.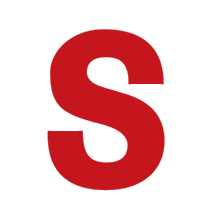 Stephen Whitty
Screen International