Atom User Reviews for M3GAN
POPULAR TAGS
#creepy
#hilarious
#intense
#great
#mustsee
#lol
#surprising
#clever
#datenight
#smart
#greatcast
#greatvisualfx
#predictable
#justokay
#actionpacked
#original
#seeingitagain
#terrifying
#epic
#mustseebro
We went in thinking this was a high tech chucky movie. It turned into more fatal attraction. Still a good movie but if you are hoping for scares. This one really does not deliver.
It was okay movie. It was more like a kid horror movie. Explaining the dangers of kids getting to attached to technology. Lol it had some okay points.
What a surprise this ended up being. Very entertaining, with a very compelling message. This movie is so much more than just "horror". I highly recommend everyone who can to watch it.
A very hilarious fun family movie
M3GAN is definitely my top hit horror movie of 2023!!💯 James Wan and Blumhouse did an excellent job to bring this A.I. killer doll to life. Definitely going to see it again soon😆😎
This movie was pretty damn good! The story behind the doll and everything! If you like Chucky then there's no reason you wouldn't like this.
Advertised as a Horror film but it was more of a comedy. My daughter and I liked it. I'd called it a comedy with mild violence/gore...it is only PG-13, not R.
Just a funny teen horror film with some laughs, I can recommend this for a date night out easily!
effects of getting overly dependent on tech ..
Epic! Megan is this years millenniums Chucky!
This movie was a great idea but could have used better writers. Creatively, I was dissatisfied and disappointed with how predictable this was. If you don't care about those types of elements, you'll probably love it. Great idea, not enough new storyline outside of the AI doll. The best scenes are in the trailer.
It was interesting I can tell you that!
it's rated PG-13, so not scary at all.
honestly i thought it was gonna be cheesy and went as a joke, but ended up enjoying it.
Nice VFX really like like the human/robot like movement made it feel real and creepy
Megan was created with the correct amount of suspense that leaves you wondering what will her next move be.
The movie wasn't what I thought and expected, I was looking for more horror and jump scares, but it was okay👍
It is actually a great movie, kind of like a 2023 version of Chucky. I loved it!!
Corny but funny and honestly a good movie if you go into it to have fun lol
Kinda Funny and Intense, a little creepy.
If you like jump scare movies, it's like a a little bit of a lighter Chuckie movie. Except for today's audiences.
This movie does a good job telling you how smart and capable she is and how dangerous she can become looking forward to a sequel!!!!
Good movie new idea something different, there is still room for a second part , must see
It wasn't bad, it kept me on my toes
It definitely shows what can happen if tech companies are not thoughtful and deliberate in the execution of AI.
for this one it's original and creepy. interesting but not enough to see it again unless you love these types of movies. she's definitely life like. I have to give the filmmaker credit for their movie.
Movie was good. My only complaint was that the screen blacked out while the movie was still playing and it took the staff like 20+ min to recover the movie where we left off.
The movie was far better than I expected. Kids loved it. Not super bloody but plenty of tense moments.
Thought we went to a horror movie but ended up being a campy b rate horror/comedy
So funny, love dark comedy. Why was I the only one laughing? 😂
Amazing movie need to make a part 2
It was hilarious! The entire audience was laughing. I can't wait for the Unrated version to be released soon. Looking forward to the sequel as well but..... PLEASE DO NOT CROSSOVER WITH CHUCKY!!!
I liked it it was a good movi wish it made it R or something where it could show more graphics on the killings
Pretty good. Had its moments. Not a bad movie at all just not my fave. Glad I watched it once. Not too bad. I'd give it a B
It was ok. I was expecting it to be scarier
Ending could have been better
I should have waited till release on HBOMAX
Metacritic
Alas, the film does slip towards industry-standard punch-ups in the last 15 minutes. But there is enough promise in this cheeky, witty, incisive shocker to let us look forward to inevitable sequels with something like enthusiasm.
Donald Clarke
The Irish Times
Yes, Gerard Johnstone's M3GAN is pulled from January's bucket of mostly low-budget pablum, but it's cheeky and knowing enough to stand out from the slop.
It's a crowded subgenre but among all of its haunted/psycho-killer doll forebears and contemporaries, M3GAN is still brisk, fresh, and delightfully compelling.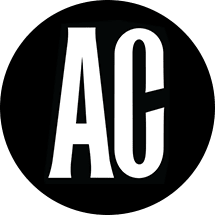 Trace Sauveur
Austin Chronicle