Atom User Reviews for Little
POPULAR TAGS
#hilarious
#blackgirlmagic
#greatcast
#lol
#familyfriendly
#mustsee
#great
#girlsnight
#allthefeels
#seeingitagain
#inspiring
#clever
#smart
#original
#kidslovedit
#datenight
#<3
#epic
#justokay
#predictable
This movie was AMAZING. I'm so proud of the entire cast!
I loved it! Issa Rae popping up on the big screen awesome! So many minority groups represented and all black leading ladies. I love this and it would be cool if a Little 2 popped up at some point!
Didn't totally hate it but thought it would be better and funnier
Great comedy. Stellar acting.
I'm proud of you Marsai, keep up the good work!!
This was a funny movie and a must see. Great cast and true #blackgirlmagic
It wasn't worth it to me! Just being honest
I loooveedddd this movie. Definitely going to see it again.
HILARIOUS FROM BEGINNING TO END
The movie is funny from the start to the end
Movie is hilarious. I really enjoyed it from beginning to end. I even sat there hoping there would be outtakes at the end because I wanted more. The cast really gel'd. Definitely going to see it again.
It almost reminded me of "Freaky Friday"
Marsai is an amazingly talented young lady!!! I had to see this opening weekend!!!
great movie funny from the beginning to the end love it
Screw the critics this is a great fun movie
It was terrible. Worst 2 hours of my life
Yet another movie suggesting that that one should "be oneself." 🙄
The trans joke was totally uncalled for.
This movie teaches you to always be yourself.
It was good and funny. I loved the cast, a little unrealistic but it was still good.
I really liked this movie, i would have liked it more if the trailer didn't show a lot of the good parts!
only worth $5 though I spent $10 for VIP
Most of the dialogue was good but the movie could have been better.
The messages in the movie was great. Now, time to go after my goals in life. 😎👌
I was a nice reminder to be your authentic self <3.
It was funny but as a software engineer I kept face palming in every scene about the business.
Really cute. Lulled in a few spots but overall great movie!
I'd pay to see it over and over unlike most most movies
Marasi did an awesome job!
It really made me laugh more than I thought
this is a must see movie grab your girlfriends or you guy and be prepared to laugh
This movie is great for people of all ages. Glad to see more black people in lead roles.
funny from begining until the end loved it!
Movie was great. Some nice life lessons tucked in there as well.
This movie..... how shall I count the ways thee was freaking amazing? It was a comedy no doubt, if you don't like laughing and smiling and laughing some more then this is not the movie for you. But it wasn't just a comedy, feel-good movie. It had a good message, it was deep, wholesome and thoughtful message. You wouldn't think the two go together so well but this movie surprisingly pulled it off really good. There some parts where I was like, "Okay... what does this got to do with anything?" But then at the end it was like everything perfectly tied together, perfection. This movie was amazing. A MOST DEF MUST WATCH! You won't regret it. Actors were amazing and story line was just perfect.
Definitely not as funny as I thought it would be. I guess I was spoiled by Girls Trip. Now that was a funny movie. I felt like this was for 16 year olds
Don't wast your time or money
Really enjoyed the whole thing and had me laughing
It was really funny, good story line and delivery. I'd buy it and plan to see it again.
Small kids movie. Definitely not for adults. Wait for tv.
Marsai Martin did an AMAZING JOB five stars!!!
Movie was funny and the cast was great!!!
This movie a great addition to the age changing movies that already exist. The cast really has fun with it. The audience was laughing the whole way through.
Loved this movie! Such a great comedy. Never a dull moment!!
Great group outing! Laugh out loud funny
Ok. Some funny moments. Had a couple of slow moments
Laughter from beginning to end!
Don't bring children under 13 please there are sexual jokes and situations plus it made me feel uncomfortable seeing kids having to turn their heads and cover their ears otherwise it was a great film
This was a great watch; it has exceeded my expectation
I thoroughly enjoyed the film
Awesome... love all the girls...
perfect movie for guys night out with the girls
Such a cute movie with a great message! I loved it!
While the story was predictable, the cast was fantastic and the humor stayed fresh throughout.
Metacritic
You could call it, more accurately, a middling notion that flies off the rails.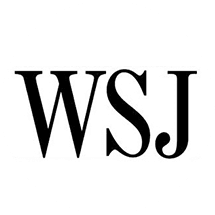 Joe Morgenstern
Wall Street Journal
Little would've required Oscar-caliber writing and a once-in-a-lifetime child actor to pull off, and it just doesn't have those. It has Regina Hall but it can't use her.